Arrivata su Netflix ad ottobre 2018 The Haunting of Hill House (in Italia semplicemente come Hill House) è riuscita a conquistare il pubblico in tutto il mondo. E pare proprio che non sia finita qui.
Con un breve video rilasciato sui social network della serie tv Netflix ha confermato che The Haunting of Hill House avrà una seconda stagione. Arriverà nel 2020.
A new Haunting is coming. Can you guess where it takes place? Listen closely… pic.twitter.com/vqzrd3z4NZ

— The Haunting of Hill House (@haunting) 21 febbraio 2019
Il video non ci rivela il titolo della seconda stagione. Tuttavia non abbiamo dovuto aspettare molto. Poco dopo aver annunciato il rinnovo, sui social network è stato confermato che la seconda stagione si intitolerà The Haunting of Bly Manor.
Così come la prima, ispirata a L'incubo di Hill House di Shirley Jackson, anche la seconda stagione è ispirata a un libro, più precisamente a un racconto. Si tratta de Il giro di vite, di Henry James.
Protagonista è un'istitutrice che si prende cura di due bambini in una magione di campagna; finirà per convincersi che i due bambini siano posseduti dalle anime di due malvagi individui defunti.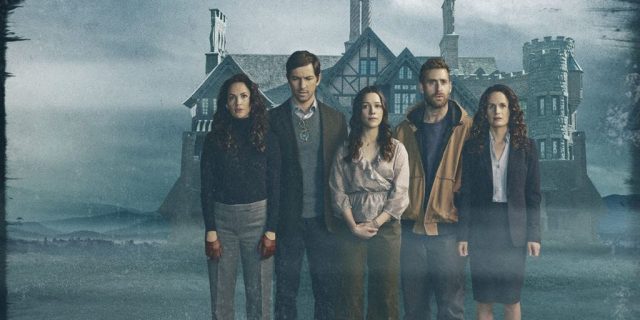 Netflix ha quindi deciso di rendere The Haunting una serie antologica. D'altronde Mike Flanagan, creatore della serie tv, aveva già in precedenza affermato che la storia dei Crain era conclusa.
Non sappiamo ancora se gli attori protagonisti della prima stagione torneranno. Potrebbero creare una serie tv antologica come American Horror Story, in cui gli attori interpretano ad ogni stagione nuovi personaggi; oppure scegliere nuovi attori. Considerando che i protagonisti della prima stagione potrebbero aver già altri impegni – ad esempio Victoria Pedretti, interprete di Nell, è entrata nel cast di You – la seconda soluzione sembra la più plausibile.
Cindy Holland, vice presidente della sezione Contenuti Originali di Netflix, ha affermato:
"Mike e Trevor [Macy, produttore esecutivo] sono bravissimi a creare storie che facciano davvero paura e che tengano gli spettatori incollati allo schermo. Siamo contenti di poter continuare la nostra collaborazione con loro nella realizzazione della serie antologica The Haunting e anche in altri progetti a venire".
Siete pronti a vivere una nuova storia di fantasmi?