C'è una nuova donna nella vita di Joe Goldberg, ma non è proprio quello che pensi. Victoria Pedretti sarà la protagonista femminile per la prossima stagione di You. La Pedretti, fresca dal suo ruolo in The Haunting of Hill House sempre su Netflix, interpreterà Love Quinn. Lei è un'aspirante chef che lavora come responsabile dei prodotti in un negozio di alimentari. Quinn non è interessata al mondo dei social media ma è focalizzata invece sul condurre una vita interessante. Sta anche provando un profondo dolore e quando incontra Joe Goldberg, intraprenderà una conoscenza sulla base di una perdita profonda, che cambierà la sua vita.
"È davvero fantastico che Victoria interpreti questo ruolo", dice lo showrunner Sera Gamble a EW. "Ho divorato Hill House, e lei è stata incredibile. E poi un paio di giorni dopo, il produttore esecutivo Greg Berlanti mi ha inviato una mail chiedendo, 'Hai visto Hill House? Hai visto Victoria Pedretti, non è stata perfetta?"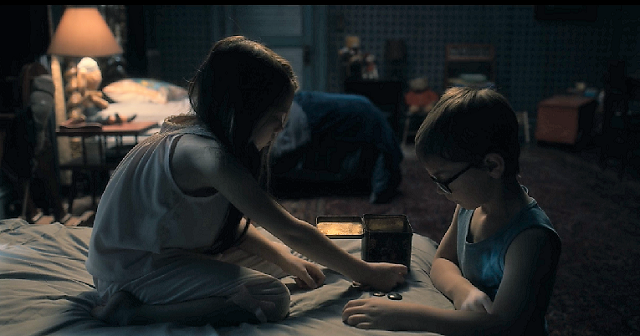 Gamble ci dice inoltre qualche tratto caratteristico che la giovane Nell di Hill House avrà nella nuova serie:
"Così come il suo nome, è molto calda e c'è un aspetto spensierato nel suo spirito che deriva dal fatto che ha costruito una vita per se stessa che riguarda essere se stessa ogni giorno, amando quello che fa. In questo modo, è molto molto diversa dalla donna che hai conosciuto nella prima stagione, Beck, che era ambiziosa e motivata come scrittrice. Beck era abbastanza consapevole della sua presenza sui social media."
Love – chi ha letto i libri lo sa bene – giocherà un ruolo importante nella nuova vita di Joe. La seconda stagione verrà ambientata a Los Angeles (a differenza di New York). "Per me, Love incarna il meglio di Los Angeles", dice Gamble. "Joe non si trasferisce a Los Angeles perché lui ama la West Coast. È un newyorkese. Ma personalmente sono stato a L.A. da quando ero un adolescente e la adoro veramente. Questo spettacolo è un'opportunità per illuminare L.A. che forse molte persone non hanno visto va oltre il segno di Hollywood e Love ne fa parte. È nativa di Los Angeles. Ha davvero assorbito il meglio della città e lei è davvero artistica".
Una cosa è certa: Love non è Beck. Speriamo solo di scoprire in che modo se meglio o peggio nella seconda stagione di You.