La seconda stagione della Serie Televisiva The Crown ha debuttato sulla piattaforma streaming Netflix giorno 8 dicembre.
Come sappiamo, lo Show ispirato alla vita della Regina Elisabetta II, avrebbe già un rinnovo per una terza ed una quarta stagione, senza considerare gli indici d'ascolto o rating.
In particolare, grazie al servizio che offre Netflix, ultimamente si parla tanto di binge watching che, per noi Telefilm dipendenti, sarebbe più un'abbuffata di episodi. Uno dopo l'altro.
Ma per The Crown, chi ha fatto quest'abbuffata?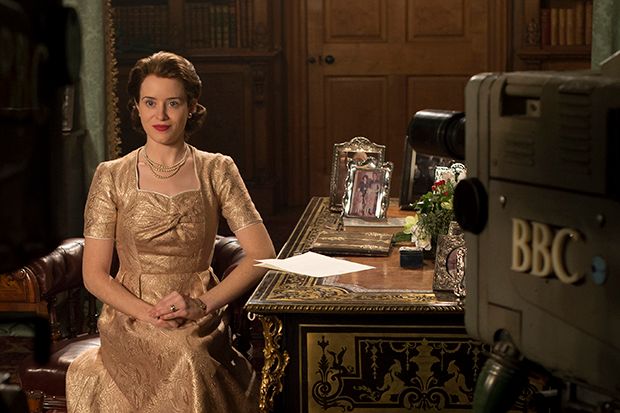 Malgrado Netflix sia riluttante a condividere i rating delle Serie Televisive, la Nielsen Media Research (o NMR) ha condiviso alcuni dati in merito – ovviamente secondo le proprie valutazioni.
In particolare, secondo la NMR, il primo episodio della seconda stagione di The Crown, sarebbe stato visto da circa 3 milioni di utenti. Considerando una visione avvenuta solo nei primi tre giorni di disponibilità su Netflix, quindi dall'8 al 10 dicembre.
Calcolando invece tutti e dieci gli episodi, si parla di una media di 1.3 milioni di spettatori e quasi 600.000 fanno parte della fascia che va dai 18 ai 49 anni d'età. Secondo sempre le stime della NMR, i fan di The Crown avrebbero più di 50 anni, mentre due terzi avrebbe oltre i 35 anni.
Inoltre, la Serie Tv, è vista per la maggioranza dal genere femminile – parliamo del 65% degli spettatori.
Paragonando The Crown ad un'altro Show Netflix, per esempio Stranger Things (che ha avuto un grande successo), il bacino di appassionati è decisamente inferiore a coloro che seguono le vicende del Sottosopra.
Solo il primo episodio di Stranger Things, infatti, nei primi tre giorni di disponibilità fu visualizzato da 15.8 milioni di telespettatori.
Numeri che fanno girare la testa.
E voi, fate parte di questi numeri rilasciati dalla Nielsen Media Research?
Ma la domanda più importante è: vi è piaciuta questa nuova stagione?