Se c'è una cosa da cui siamo tutti quanti indistintamente attratti è la vita privata di star e nobiltà, entrare nella quotidianità di persone che sentiamo così distanti da noi per scoprire magari che non sono poi tanto diversi.
Lo splendore delle vite patinate ci attrae come le falene sono attratte dalla luce, in maniera contraddittoria tra l'altro. Guardiamo a quelle vite immaginando di viverle noi stessi, esse diventano una scappatoia ai problemi che dobbiamo affrontare ogni giorno, quei problemi che di certo le star di Hollywood non conoscono. Allo stesso tempo, però, l'istinto più maligno ed egoista del genere umano osserva quelle vite così attentamente in cerca di un errore, di una crepa, di una macchia che ci farebbe sentire meglio, in un modo tutto contorto. Forse per questo motivo siamo così pronti a puntare il dito …
The Crown è, in questo caso, una finestra aperta su un mondo ancora più distante da quello "comune", la rappresentazione di una realtà che rimane come erede di tempi antichi e irripetibili. La monarchia ha in sé un fascino che, forse, nient'altro al mondo può eguagliare.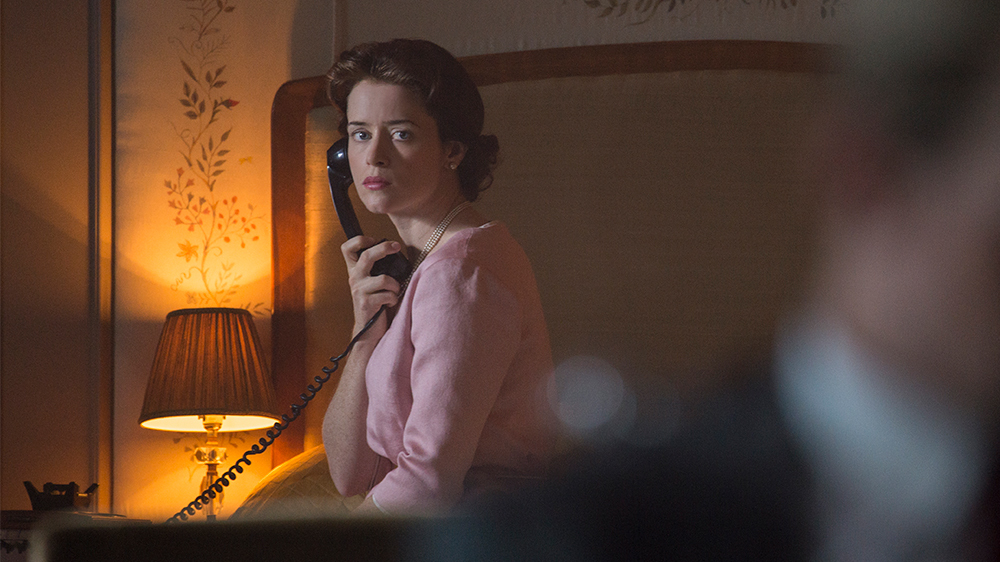 Ideata da Peter Morgan e prodotta dal regista Stephen Daldry, The Crown continua a raccontare la vita pubblica e privata della famiglia reale inglese, con nuovi episodi che ripartono dal termine della acclamatissima e premiata prima stagione, incentrata sull'ascesa al trono dell'erede di Giorgio VI.
Dal 1956 al 1964 la Gran Bretagna è scossa da numerosi cambiamenti politici e sociali, ma anche la monarchia deve fare i conti con equilibri pericolosi e sentimenti contrastanti.
È il 16 febbraio 1957 e nella penombra di una cabina Elisabetta e Filippo, non la regina e il principe consorte, parlano del loro matrimonio, di come le cose non siano andate come si aspettavano, dell'amarezza, dell'infelicità. Nessuno dei due vuole riconoscere le ragioni dell'altro e "il divorzio non è un opzione". Torniamo a cinque mesi prima, quando Filippo sta per imbarcarsi per il tour che alla fine della prima stagione la moglie gli ha, per così dire, imposto. Il rapporto tra i due coniugi è quanto mai teso, da dimostrazioni di affetto che fanno sorridere la qui presente, basta poco perché i doveri e lo spettro dell'adulterio facciano capolino oscurando la felicità di Elisabetta e Filippo.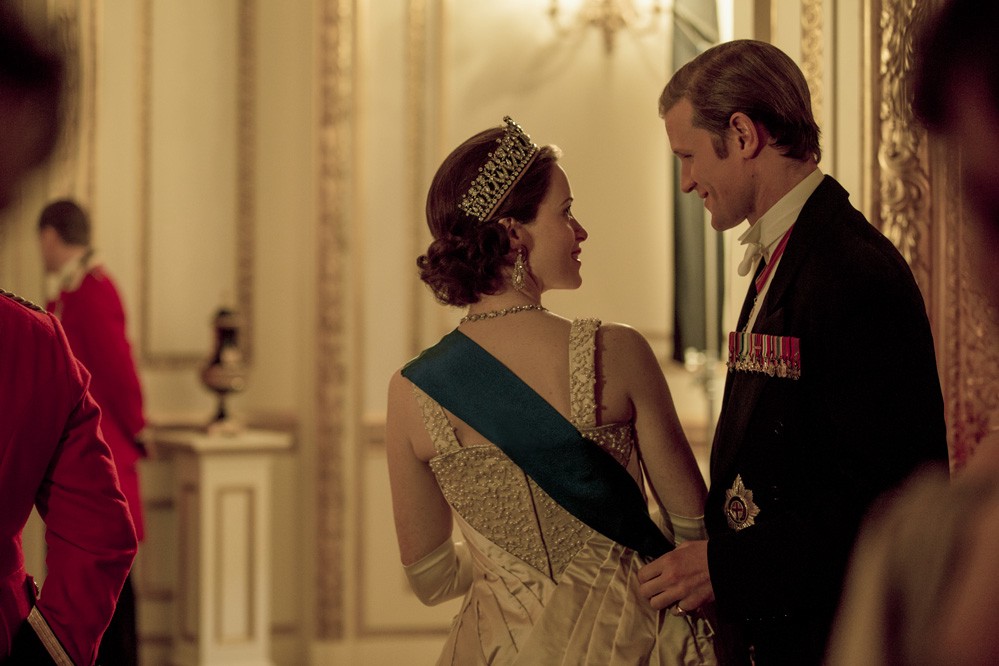 La Regina Elisabetta deve prendere decisioni difficili. Il paese richiede il suo intervento e la sua lungimiranza. Winston Churchill presenta le sue dimissioni e al suo posto subentra Anthony Eden, che nonostante le sue condizioni di salute non ottimali, deve affrontare la crisi del Canale di Suez, causa di scontri e di una guerra non lontana.
Elisabetta è una donna caparbia, precisa, forse troppo, che sente gravare sulla propria testa il peso della corona giorno per giorno. Ma è anche una donna che rimane ottusamente stretta alle proprie idee, fino a pregiudicare i rapporti con la propria famiglia.
Con la Principessa Margaret il rapporto è forse perduto per sempre. Rifugiandosi in un consumo eccessivo di fumo e alcol, la "principessa triste" vive Buckingham Palace come una prigione, e pianifica un modo per fuggire la realtà della sua famiglia, confermando la sua anima ribelle e sedotta da uno stile di vita non convenzionale.
Anche il rapporto con il marito è sempre più sacrificato a causa dei doveri reali. Uno dei momenti che ho apprezzato di più, e che più mi ha fatto capire il personaggio della Regina delineato in The Crown, è quando alla fine del primo episodio Elisabetta guarda la stanza vuota del marito. Solo che contrariamente a quanto mi sarei aspettata non va a coricarsi nel letto vuoto, come avrei anche sperato facesse, ma piuttosto chiude le porte della stanza per non doverlo guardare. È questo un atteggiamento che ci da la misura della compostezza e della rigidità della Regina, anche quando nessuno la guarda. Questa è la grande differenza con il marito che invece non si preoccupa dell'opinioni altrui, rimanendo (quasi) sempre se stesso.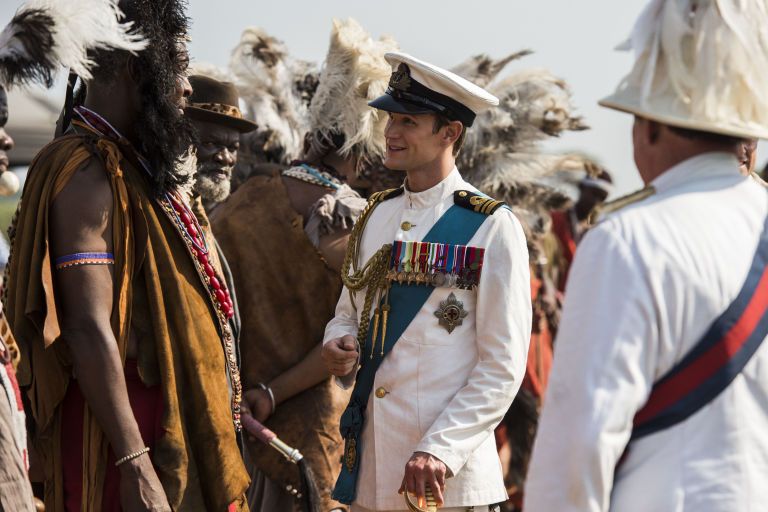 Nei primi due episodi della nuova stagione di The Crown, gli eventi politici fanno, quindi, da sfondo mentre protagonista è la vicenda privata, la relazione contrastante tra i due coniugi uniti da un sentimento indubbiamente molto forte ma allo stesso tempo caratterialmente diversi l'uno dall'altra.
Per Philip la corona è una prigione dalla quale tenta di liberarsi come meglio può, per Elisabetta la corona è un onere, un dovere e un'eredità che non ammette fughe o sentimentalismi.
Eppure in questa loro diversità, si completano. La lettera di Elisabetta, quelle semplici parole (parca come la donna stessa) fanno riflettere il marito, mettono un freno a quelli che sono stati molto probabilmente mesi di tradimento (è sempre sottilmente inteso e mai dichiarato, ma d'altronde questo rispecchia la realtà), gli fanno addirittura provare un senso di nostalgia. La vitalità di Philip, a sua volta, fa sorridere Elisabetta, la riporta a essere niente più che Lilibeth e non la regina. Lo vediamo la mattina quando sono a letto o nella scena della cerniera. Sono momenti semplici che hanno il sapore della genuinità.
Il discorso che il duca di Edimburgo scrive di suo pugno il giorno di Natale, smuove qualcosa in Elisabetta, che si prenda anche lei qualche libertà con grande sorpresa dei presenti. Una libertà minima, in confronto ma è pur sempre qualcosa. È quando è lontano che Elisabetta sente la lontananza del marito, un marito fedifrago forse ma che lei non potrà mai smettere di amare.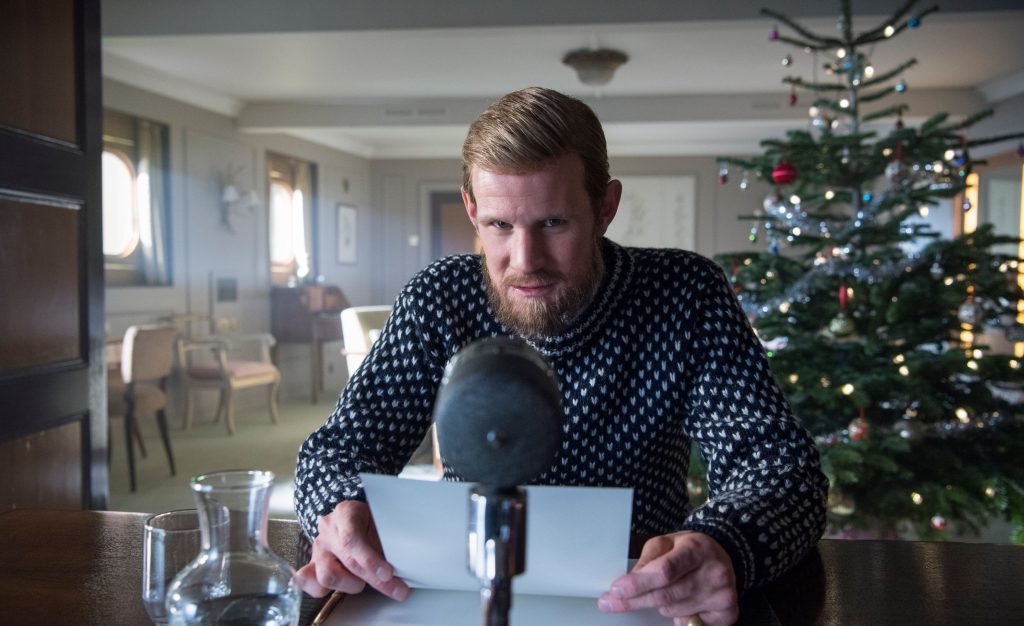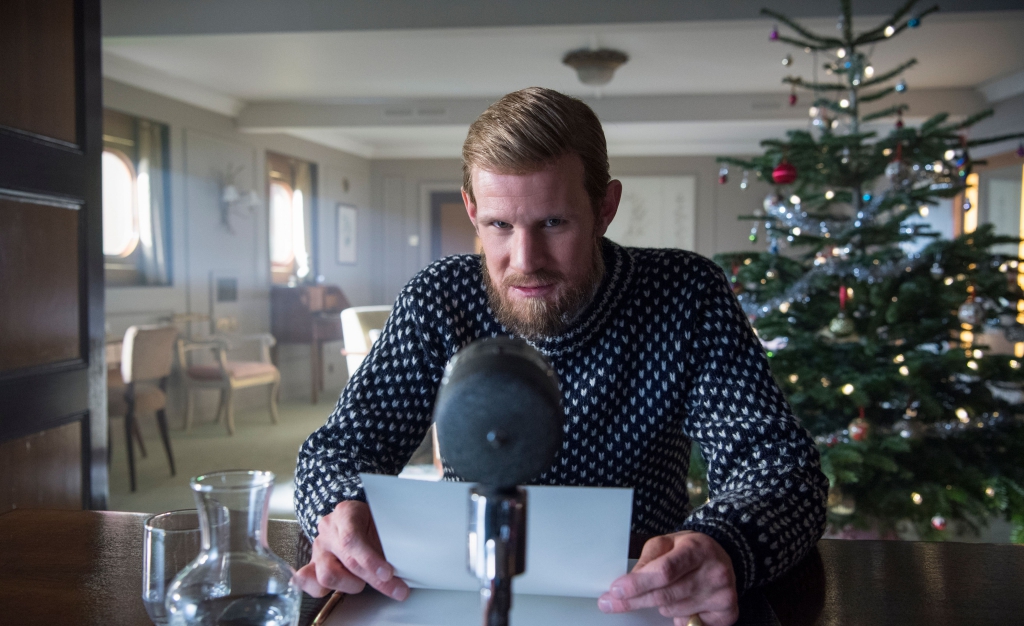 La regia insieme alla sceneggiatura è all'altezza della storia raccontata, coinvolgendo lo spettatore in un'esperienza completa, forte della storia e di un'intimità realistica. I primi episodi della seconda stagione di The Crown puntano i riflettori sui temi di famiglia, casa, e matrimonio, aprendo una finestra sui dirompenti anni '60 con le loro novità e pericoli.