L'attesa per la prossima stagione di Game of Thrones quest'anno sarà più lunga e più snervante del previsto. Come già tutti i fan sanno, la settima season arriverà a giugno 2017, invece che ad aprile, ormai appuntamento fisso da sei anni. Nonostante la notizia dello spostamento della data della première non sia stata ancora digerita da tutti gli appassionati, per calmare le acque arrivano delle news bollenti direttamente da Belfast, prima tappa del tour delle riprese.
Molti componenti del cast, infatti, sono stati avvistati nella capitale dell'Irlanda del Nord. Fra coloro che sono arrivati per iniziare le riprese ci sono gli habitué della serie, ovvero tutti gli attori e le attrici confermati nella settima stagione, e volti che si erano dati per dispersi in chissà quale angolo nascosto di Westeros!
Vi consiglio di non addentrarvi nella lettura se non volete degli spoiler su Game of Thrones!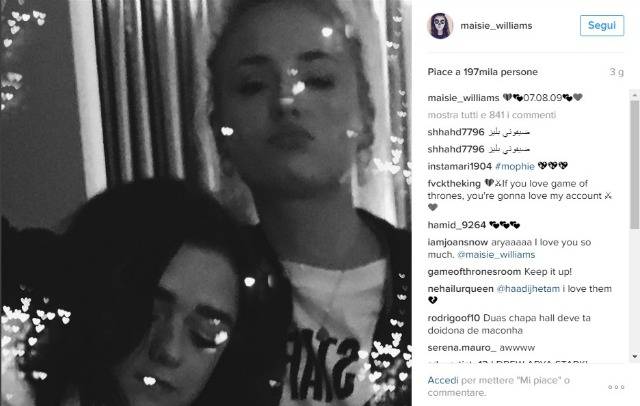 Avvistate per prime a Belfast sono state le sorelle Sansa ed Arya Stark, ovvero Sophie Turner e Maisie Williams, che hanno voluto testimoniare su Instagram il loro arrivo nelle lande irlandesi e renderlo indelebile, tatuandosi entrambe una data enigmatica: 07.08.09. Che cosa significhi rimane un mistero: i "teorici" di Game of Thrones ipotizzano sia la data del loro incontro ai casting e che simbolizzi l'inizio della loro amicizia, altri invece pensano sia la data della morte di uno dei due personaggi che le attrici interpretano.
Lena F*cking Headey (Cersei Lannister), invece, si è concessa un selfie con due fan che l'hanno beccata per le vie della fredda capitale. Agli occhi indiscreti dei fan non sono sfuggiti nemmeno Indira Varma (Ellaria), Rosabell Laurenti (Tyene Sand) e Pilou Asbaek (Euron Greyjoy).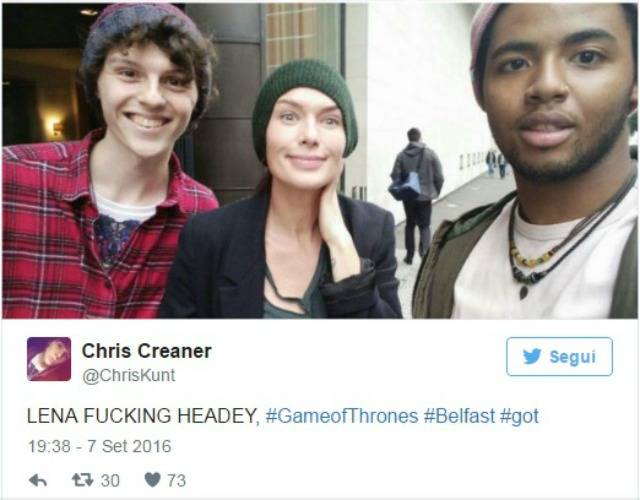 Ma gli avvistamenti più hot sono altri due!
Il primo quello di Iain Glen, il fedelissimo e povero cavaliere friendzonato da Daenerys Jorah Mormont. Affetto dal Morbo Grigio, nella sesta stagione era stato allontanato dalla khaleesi affinché trovasse una cura; l'avrà trovata? Avrà trovato anche un modo per uscire dalla friendzone?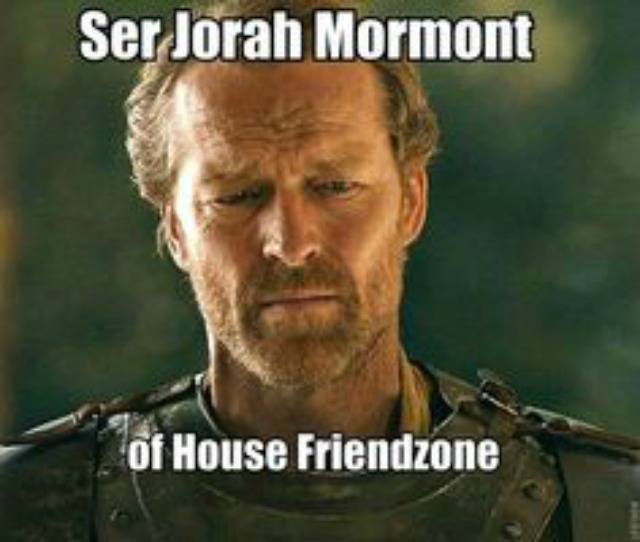 Si dava, invece, per disperso da ben tre stagioni Gendry Baratheon! L'attore che lo interpreta, Joe Dempsie, è stato paparazzato appena sceso dall'aereo a Belfast: che stia progettando una reunion con la piccola ex compagna di avventure Arya Stark durante la prossima stagione? Sempre che non sia ancora impegnato a remare!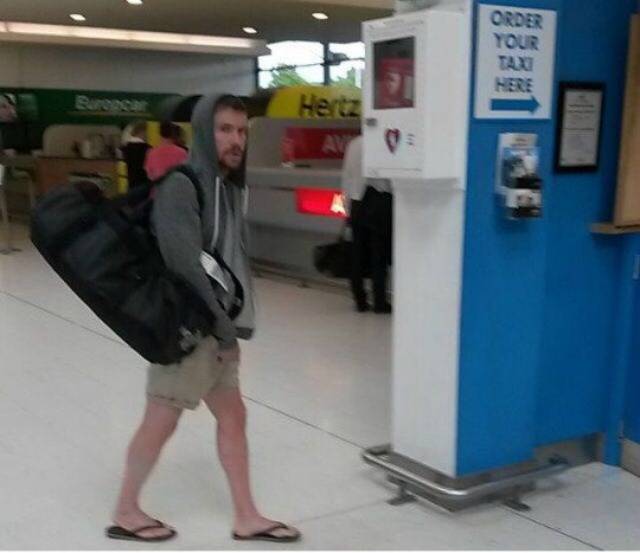 Da Belfast per ora è tutto! Tenete gli occhi aperti!