# #
Vorrei dirvi che non avevo ragione, che tutte le cose spoilerate nella trama di Game of Thrones sono assolutamente false, ma dopo i recenti avvenimenti citati qui, non credo possa essere esatto. Ma chi legge i miei articoli sa che sono stata una delle poche persone a leggere l'intera trama spoilerata e purtroppo fino a questo momento ho visto accadere tutto alla perfezione. Gli hacker non si fermano e ancora una volta pubblicano l'intera trama della puntata di Game of Thrones, un pò come era già successo con la quarta puntata.
# #
ALLERTA SPOILER: TUTTO QUELLO CHE ACCADRA' NEL PROSSIMO EPISODIO DI GAME OF THRONES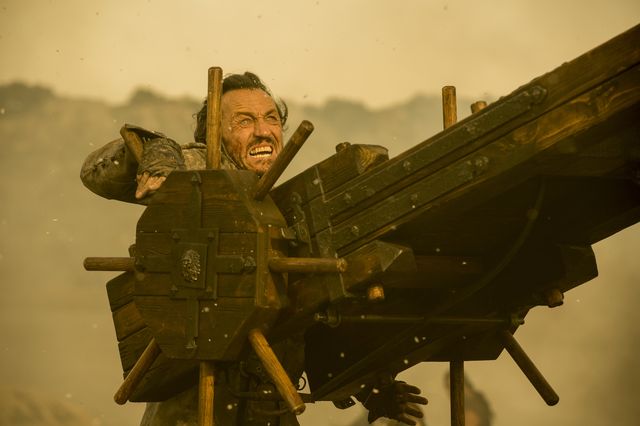 # #
La puntata inizia con Daenerys Targaryen trionfatrice e Tyrion Lannister che cammina corrucciato in volto dinanzi alle macerie dell'attacco di Drogon. Jaime Lannister non è morto e avrà un acceso colloquio con l'amata sorella e regina Cersei Lannister. Ovviamente Cercei non apprezzerà la disfatta del fratello, dal suo canto Jaime le dirà: "non è una guerra che possiamo vincere".
Nel frattempo a Grande Inverno, Bran continua a prendere possesso dei suoi poteri scoprendo l'avanzata dell'esercito del Night King grazie ai corvi. Preso atto del pericolo imminente Sansa e Arya decidono di spedire un corvo a Jon, uno a Tormund, uno al Castello Nero e uno alla Cittadella all'Arcimaestro. La scena si sposta a Dragonston dove Daenerys trova subito una sorpresa: ser Jorah è guarito e aspetta Daenerys! Il Re del Nord la chiama addirittura "Dany" (ma ancora non si inginocchia eh), facendo trapelare un'interesse verso di lei, ma l'evento più epico è quando Jon Snow tocca tranquillamente Drogon che si mostra amichevole verso di lui stupendo letteralmente Daenerys.
Alla Cittadella Sam insieme a Gilly scoprirà che l'Arcimaestro precedente aveva annullato su richiesta di Rhaegar Targaryen il matrimonio con Elia Martell andando a sposare personalmente il principe erede al trono con Lyanna Stark: questo rende così Jon a tutti gli effetti il legittimo erede al Trono di Spade!
L'episodio andrà in onda domenica e si intitolerà "Eastwatch".