Liam Cunningham, interprete di Davos Seaworth, indica in Luglio la data della messa in onda della settima stagione di Game of Thrones e rivela un evento speciale in occasione della premiere.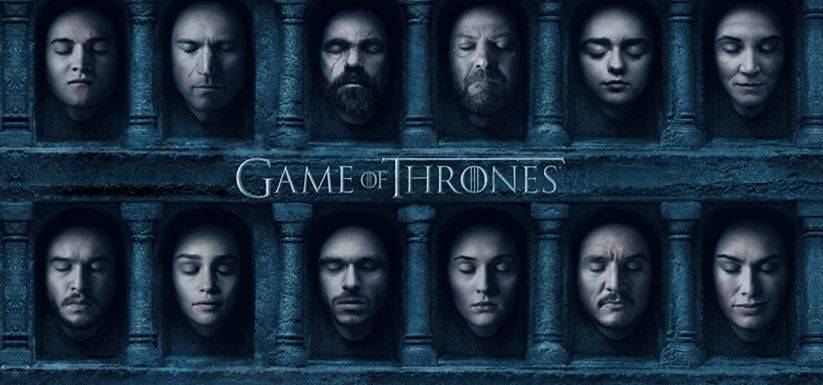 La data della messa in onda di Il Trono di Spade 7 era prevista per l'estate. Così aveva già annunciato qualche settimana fa da Peter Dinklage (Tiryon Lannister) sulla sua pagina Facebook.
Più precisamente l'attore sosteneva che mancavano 135 giorni alla premiere della nuova stagione, indicando come data il 25 Giugno. Questa notizia non è mai stata confermata dalla HBO e quindi non è ritenuta ufficiale, ma comunque molto plausibile, dato che ancora si stanno svolgendo le riprese in svariati luoghi in Europa e in Canada. Non ci stupiscono quindi la dichiarazione di Liam Cunningham (Davos Seaworth), rilasciate all'Irish Independent: 
"So come molte persone sono state deluse dalla mancata messa in onda primaverile. Tutto sarà rimandato a luglio, almeno è quello che credo, con un evento speciale in occasione della premiere. La cattiva notizia è che ci saranno solo 7 episodi. Poi già da settembre comincerà la produzione dell'ultima stagione." 
Se da un lato le dichiarazioni di Liam Cunningham per il rilascio di Game of Thrones 7 ci lasciano frementi d'attesa, dall'altro ci danno anche un barlume di speranza. Infatti se l'attore già conosce il calendario dell'ottava e ultima stagione è molto probabile che sopravviva al vento di guerra che soffia su Westeros.
Già in precedenza Sophie Turner (Sansa Stark) si era lasciata sfuggire la sua partecipazione all'ottava stagione. Durate la cerimonia di premiazione dei BAFTA ha risposto così alle numerose domande dei giornalisti:
"Stiamo per iniziare a girare i prossimi X-Men e abbiamo appena finito di girare la settima stagione di Games of Thrones. Ho ancora un paio di film a cui prender parte prima di iniziare con gli X-Men. E poi cominceremo la stagione 8 de Il Trono di Spade: avrò un anno davvero impegnativo!"
Entrambe queste dichiarazioni ci fanno ben sperare per il futuro di due dei protagonisti nell'intricata guerra per il Trono di Spade. Dovremmo comunque aspettare fino alla prossima estate per scoprire cosa Game of thrones avrà in serbo per noi.