Brandon Flynn (interprete di Justin Foley in 13 Reasons Why) e Richard Madden (il compianto Robb Stark di Game of Thrones) si sono conosciuti verso la fine del 2018 ed è velocemente maturata un'amicizia particolare.
Dal trasferimento di Madden (reduce dalla rottura avvenuta a inizio anno con la fidanzata e attrice Ellie Bamber) nell'appartamento di Flynn, nell'aprile 2019, i due sono stati visti spesso in giro insieme, persino quest'estate durante le vacanze in Puglia.
Una fonte vicina agli attori aveva dichiarato:
Hanno trascorso diverse serate a divertirsi insieme, e Brandon ha presentato a Richard molti dei suoi amici.
[Brandon] Gli ha anche offerto di stare a casa sua mentre [Richard] partecipa a incontri lavorativi e cerca di farsi strada a Hollywood.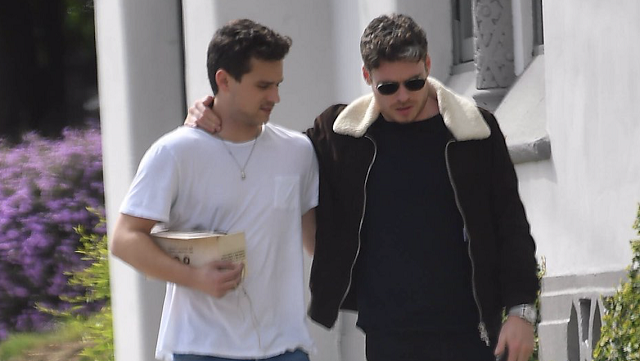 A quanto pare, però, dopo meno di un anno le cose sono cambiate.
Brandon ha addirittura chiesto a Versace di non invitare l'attore di Game of Thrones alla festa esclusiva del brand che si terrà il prossimo mese.
Non si sa quale sia il motivo del litigio, ma una fonte ha raccontato a The Sun:
Richard e Brandon erano legati dal fatto di essere attori emergenti e hanno deciso di condividere una casa mentre entrambi stavano lavorando a Los Angeles. Ma hanno litigato negli ultimi mesi e hanno tagliato i ponti l'uno con l'altro. Brandon ha fatto capire chiaramente di non voler vedere Richard, dato che ha chiesto al team di Versace di non invitarlo alla festa che si terrà a inizio dicembre. Richard è stato vestito dal brand qualche volta e ha parlato con Donatella Versace (amica di Elton John) per preparare il suo ruolo di John Reid in Rocketman. Ma visto che [il team di Versace] ha scelto Brandon come uno dei volti della prossima collezione, rispettano i suoi desideri e non hanno invitato Richard.
L'attore di Game of Thrones al momento è impegnato con le riprese del film Marvel Eternals. Flynn invece è sul set della quarta stagione di 13 Reasons Why.