Vorrei dirvi che non avevo ragione, che tutte le cose spoilerate nella trama di Game of Thrones sono assolutamente false, ma dopo i recenti avvenimenti citati qui, non credo possa essere esatto. Ma chi legge i miei articoli sa che sono stata una delle poche persone a leggere l'intera trama spoilerata e purtroppo fino a questo momento ho visto accadere tutto alla perfezione.
Ricapitolando se vi siete persi l'articolo precedente dove si parlava della sinossi della terza puntata potete trovarlo qui. Nel frattempo l'articolo contiene un alto tasso di spoiler e vi invitiamo alla cautela.
ALLERTA SPOILER: TUTTO QUELLO CHE ACCADRA' NEL PROSSIMO EPISODIO DI GAME OF THRONES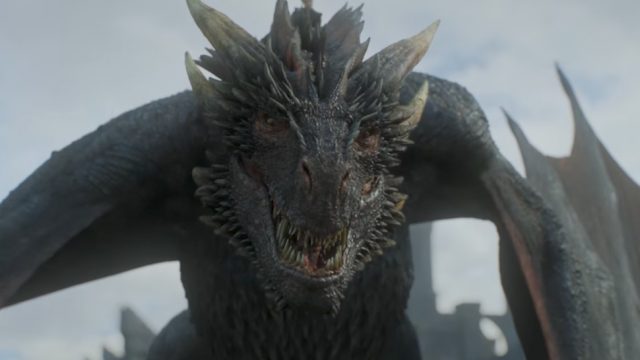 La trama del terzo episodio parlava chiaro, il giovane Bran (ultimo erede degli Stark) ha fatto il suo ritorno a Grande Inverno, anche se non mi sembrava molto entusiasta. Per adesso tutte le indiscrezioni si sono rivelate esatte, anche se con un episodio di differenza, come ad esempio la morte epica di Olenna Tyrell.
Questo è quello che (secondo la trama spoilerata) dovremmo aspettarci dal quarto episodio di Game of Thrones:
"Ignorando i consigli di Jon, Daenerys attacca i Lannister e la loro armata non appena quella lascia Altogiardino con il bottino di guerra. Drogon è ferito durante la battaglia dall'enorme balestra di Qyburn, ma riesce a sopravvivere. A quel punto, Jaime cerca di caricare Drogon e Tyrion, da lontano, gli dice "stupido idiota." Jaime sta per essere bruciato vivo ma Bronn gli salva la vita. Arya arriva a Grande Inverno"
Non si può mai stare in pace, potremmo goderci quello che rimane della puntata andrà in onda domenca 6 agosto e si intitolerà The Spoils of War e se anche queste indiscrezioni dovessero essere esatte, un altro Stark sta per tornare a Grande Inverno!