# #
Game of Thrones nel corso degli anni ci ha fatto innamorare sia per il suo lato ricco di azione, ma anche per il suo lato romantico. La Serie Tv è una delle più seguite al giorno d'oggi, quella per cui fuggiamo dagli spoiler anche se la vita per un Game of Thrones addicted è davvero difficile (lo potete leggere qui), nonostante ci faccia versare più lacrime che altro.
# #
La HBO impiega gran parte del suo budget per allestire le scenografie di Game of Thrones in tutte quelle scene che ci tengono con il fiato sospeso e per tutte le morti provocate da zio George Martin alcune di queste (ahimè) totalmente inaspettate.
Durante il SXSW festival i due showrunner Benioff e Weiss hanno finalmente rivelato la morte più costosa dell'intera stagione fino a questo momento. Chi di voi, almeno una volta non è andato a dormire prima di aver ripetuto la "lista nera" di Arya Stark: Cersei Lannister, Joffrey Baratheon, Ser Meryn Trant, Tywin Lannister, Walder Frey… 
# #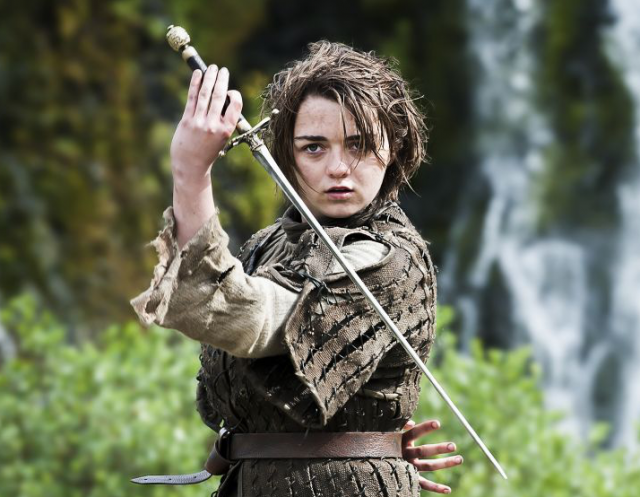 Si da il caso che la morta più costosa, a detta degli showrunner, è stata proprio quella di Sir Meryn Trant, ucciso da Arya nel bordello perché a sua volta aveva ucciso il suo istruttore Syrio Forel.
Benioff e Weiss hanno dichiarato che la parte più difficile e costosa è stata la ripresa: la scena si svolge nel dettaglio ed in primo piano, così facendo la ripresa doveva render credili anche i più piccoli dettagli e soprattutto doveva rendere reali le pugnalate negli occhi.
Per chi non ricordasse la famosa e sanguinosa morte di Sir Meryn Trant in Game of Thrones, ecco a voi la scena:
Piccole curiosità per far aumentare l'hype a noi fan in attesa della settima (e penultima) stagione che verrà trasmessa il 16 luglio!