La serie di punta della HBO, Game of Thrones, nel corso delle sue otto stagione non ha mancato un panel al San Diego Comic-Con. Come, quindi, da tradizione anche quest'anno i protagonisti della serie non hanno perso l'appuntamento. L'evento in sé è stato molto divertente ma anche triste. Si tratta infatti dell'ultima apparizione al San Diego Comic-Con per gli attori di Game of Thrones.
Anche se non era presente l'intero cast è stato comunque un momento emozionante. Maisie Williams, Nikolaj Coster-Waldau, Isaac Hempstead Wright, John Bradley, Jacob Anderson, Liam Cunningham e Conleth Hill hanno parlato a turno durante il panel. La nota divertente è stata quando gli attori hanno iniziato a prendersi in giro con l'ormai iconica tazza di caffè. Non potete aver dimenticato quello che è successo: durante la scena post vittoria contro i non-morti, in una inquadratura è stata trovata per sbaglio una tazza di Starbucks.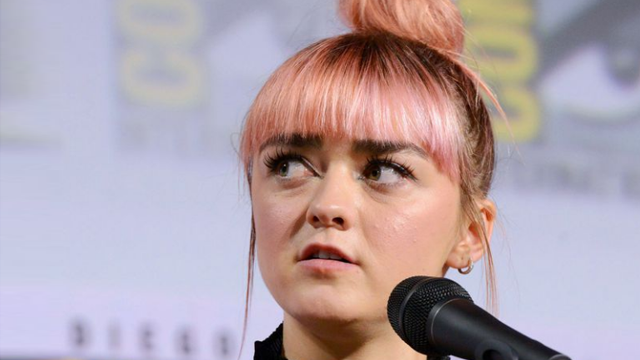 Tuttavia, nonostante la nostalgia, i fan del pubblico non erano così contenti delle loro risposte. L'ultima stagione di Game of Thrones è stata messa totalmente in discussione. Ogni puntata i fan aspettavano qualche colpo di scena ma si sono ritrovati con in mano un pugno di mosche. L'attore che interpreta Jaime Lannister ha attirato i fischi reali dalla folla quando ha difeso la morte del suo personaggio. La sua morte, insieme a quella di Cersei, è stata la scena che ha lasciato con l'amaro in bocca molti fan. Ha definito la scena "fantastica" e "perfetta per la fine di quel personaggio".
"Ha avuto senso per me", ha detto l'attore, difendendo la scomparsa di Jaime, mentre i fan fischiavano sonoramente. Sulla base di questi fischi si conclude l'esperienza del San Diego Comic-Con di Game of Thrones. Adieu!