Chiunque guardando una Serie Tv ha pensato almeno una volta a come sarebbe stato bello vivere quelle avventure, immedesimandosi nei personaggi e immaginandosi in quegli scenari. Chi lo sta negando in cuor suo sa di mentire! Ma c'è chi non lo ha solo pensato, ma lo ha messo in pratica veramente!
Una coppia di promessi sposi appassionati della Serie Tv di punta della HBO, Game of Thrones, ha deciso di prendere ispirazione dalle atmosfere di Westeros ed Essos per realizzare il proprio matrimonio!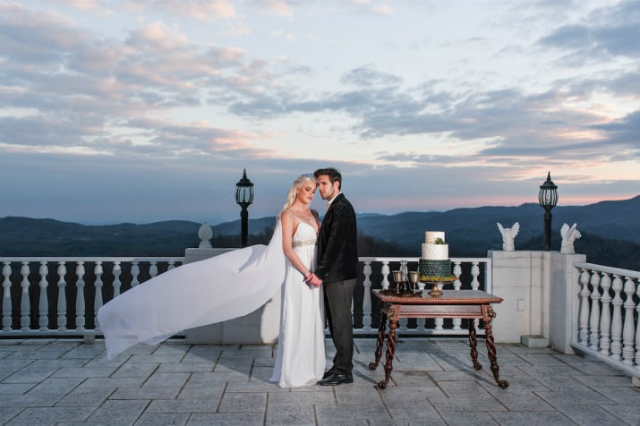 Diciamo che Game of Thrones non è una Serie famosa per i finali alla "vissero felici e contenti" e per celebrare l'amore in lungo ed in largo, soprattutto quando parliamo di matrimoni (ricordate le Nozze Rosse?), ma la coppia ha voluto lo stesso prendere spunto dalla Serie per festeggiare il proprio giorno speciale.
Come location gli sposini hanno scelto il castello di Smithmore a Spruce Pine, nella Carolina del Nord, allestito e curato nei minimi dettagli in modo da ricreare l'atmosfera di festa delle sale e dei banchetti di Game of Thrones e da far immergere gli ospiti nella magia della Serie.
Tutto è stato documentato, fotografato e ripreso dalla fotografa Katherine Elena (come si può vedere nel video sotto). Il matrimonio era in perfetto stile Game of Thrones: sugli inviti si leggevano le frasi dette da Khal Drogo a Daenerys "Moon of my life" "My sun and my stars" con tanto di sigillo rosso recante il simbolo della casata Stark, un Metalupo, il vinooooooo non mancava, e la torta era ricoperta di squame di drago.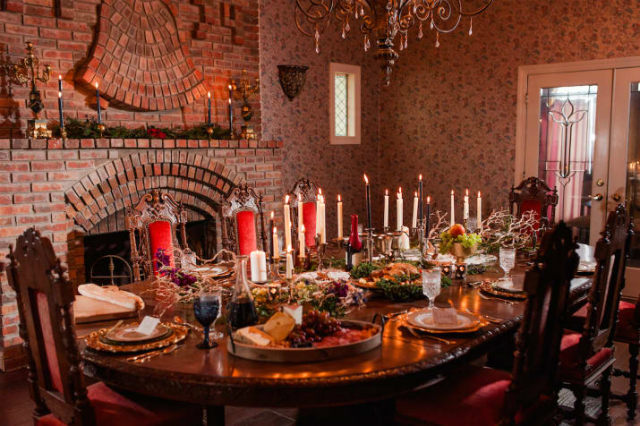 La sposa ha deciso di vestire i panni di Daenerys Targaryen, tanto da acconciarsi ed agghindarsi come la Khaleesi della Serie. Peccato per i draghi assenti; sono stati sostituiti da Husky che per un giorno hanno potuto interpretare la parte dei Metalupi. La damigella della sposa, Courtney Edelman, si è ispirata, invece, a Sansa Stark; ovviamente è stata accompagnata anche lei dal proprio Metalupo.
Che dire? Che almeno loro vivano felici e contenti!
Cheers!