Che le donne siano più psicopatiche degli uomini è risaputo, ma anche voi vi mettete d'impegno per far uscire la pazzia che è in noi. Arriva dall'America la notizia di una ragazza (di cui non ci è dato di sapere il nome) che ha deciso di vendicarsi del tradimento dell'ex in un modo lento e crudele. Lui, amante di Game of Thrones, ha avuto la pessima idea di tradire una ragazza che sapeva della sua grande passione per questa serie. Così la Daenerys Targaryen moderna, ha iniziato a bombardarlo di messaggi contenenti spoilers su Game Of Thrones. Dopo una relazione a distanza durata circa un anno, i due si lasciano, lei scopre il tradimento e lo blocca in ogni social e in ogni modo possibile, ma non dimentica.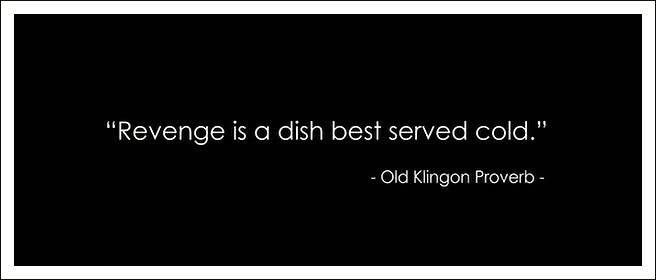 Da quando è iniziata la sesta stagione di Game of Thrones, ogni lunedì lei lo sblocca e gli manda messaggi su messaggi contenenti spoilers dettagliati sulla nuova puntata, per poi riboccarlo subito dopo.
Ogni lunedì la stessa storia.
Il ragazzo per motivi di lavoro è costretto a guardare le puntate il lunedì e non prima. Disperato chiede aiuto su come farla smettere. E la risposta sembra semplice: non leggere i messaggi, no? Il problema è che questa ragazza si è davvero messa d'impegno. Ogni lunedì trova un modo diverso per contattarlo, dal mandare messaggi tramite il telefono di amici al creare un account Facebook falso, dove ha messo foto "hot" di un'altra ragazza per trarlo in inganno. Ovviamente lui, ha accettato l'amicizia senza pensarci due volte, ed ora si ritrova a pagare il prezzo per le sue azioni. Ha giocato con il fuoco ed ha finito per bruciarsi. Questo è quello che succede se sei un series addicted infedele, perciò attenti a voi, ragazzi.
Comunque in segno di rispetto, dovremmo tutti inginocchiarci dinanzi a questa geniale ragazza, come i Dothraki con la Khaleesi.