Come dice Pascoli: a maggio non basta un fiore! Forse Pascoli non soffriva di allergia come tutti noi. Non basta solo un fiore perché ci vuole anche Netflix. La piattaforma di streaming online, che in questi mesi sta subendo moltissimi cambiamenti, è pronta per un nuovo catalogo mensile. Come siamo soliti fare, anche per il mese di aprile troverete un catalogo con le nuove uscite, qui,e quello delle cancellazioni, qui.
Ma come ogni nuovo mese che si rispetti è arrivato il momento di guardare avanti e concentrarci sul mese di maggio. Ecco a voi le nuove uscite sul catalogo Netflix:
1 maggio
Interstellar
District 9
3 maggio
Dumplin'
The Last Summer
Dead To Me – prima stagione
8 maggio
Lucifer – quarta stagione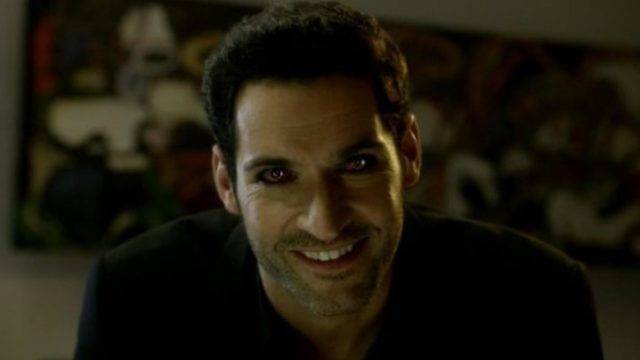 Tutto quello che volete sapere sulla quarta stagione di Lucifer lo troverete in questo articolo.
9 maggio
E.T. – L'Extra Terrestre
10 maggio
The Society – prima stagione
Wine Country – film
Con Amy Poehler, Maya Rudolph, Rachel Dratch, Ana Gasteyer, Paula Pell, Emily Spivey, e Tina Fey. Il gruppo di amiche si ritira a Napa, conosciuta per il buon vino, ma la vacanza non va come previsto.
15 maggio
Batman
Cinderella Story
16 maggio
The Blues Brothers
17 maggio
The Rain – seconda stagione
La prima produzione originale danese ad approdare sulla piattaforma. Il rinnovo arrivato inaspettatamente annuncia una seconda stagione ancora più brutale. Il mondo come lo conosciamo noi è finito. Sei anni dopo che un virus ha spazzato via tutti gli umani in Scandinavia, due fratelli danesi, si uniscono a un gruppo di giovani sopravvissuti per scoprire l'esistenza di un nuovo mondo.
Severio Raimondo: il Satiro Parlante
La Pazza Gioia
19 maggio
12 Monkeys – terza stagione
24 maggio
What/If – Parte 1
Gotta Have It – seconda stagione
26 maggio
Cars 3
27 maggio
Mad Max: Fury Road
28 maggio
Spiderman: Homecoming
31 maggio
When They See Us – serie tv originale prima stagione
La serie prende spunto da reali fatti di cronaca. Ci troviamo negli USA e cinque adolescenti di colore vengono accusati e condannati per un crimine mai commesso. La serie pone l'evidenza sui fatti avvenuti nel 1989 fino ad arrivare al momento in cui vengono scagionati nel 2002, ripercorrendo le loro vite in quei 25 anni.
Come vendere droga online (in fretta)
Good Girls
E anche il mese di maggio si prospetta ricco di serie e film, non ci aspettavamo nulla di più!