# #
Tutti gli anni è stata sempre la stessa storia con Game of Thrones, ma signori e signore quest'anno è tutto un altro paio di maniche.
Molti di voi avranno quasi la nausea di inverni che arrivano e di sentire ruggiti vari, e gli altri staranno parlando per citazioni tratte direttamente da Game of Thrones da almeno un paio di settimane (almeno). E poi ci sono io che quasi mi do la nausea da sola, che vedo la mia follia riflessa negli occhi dei miei amici molto poco nerd che decisamente non possono capirmi.
# #
Ma come possono capire quei figli dell'Estate che all'inverno associano soltanto il dolce albero di Natale? Noi lo sappiamo però. Noi sappiamo che l'Inverno porta con sé morte e oscurità, e dopo tanti anni è finalmente arrivato.
Quest'anno l'aspettativa creatasi in attesa di Game of Thrones è stata incredibile, tendente alla follia, con tanto di avvenimenti a tema, maratone e canali monotematici. Tutti gli anni ci siamo ritrovati ad attendere la nuova stagione, ma quest'anno si è creato qualcosa di diverso, quest'anno l'attesa è diventata essa stessa parte integrante del programma.
Ma perché siamo arrivati a questi livelli di follia?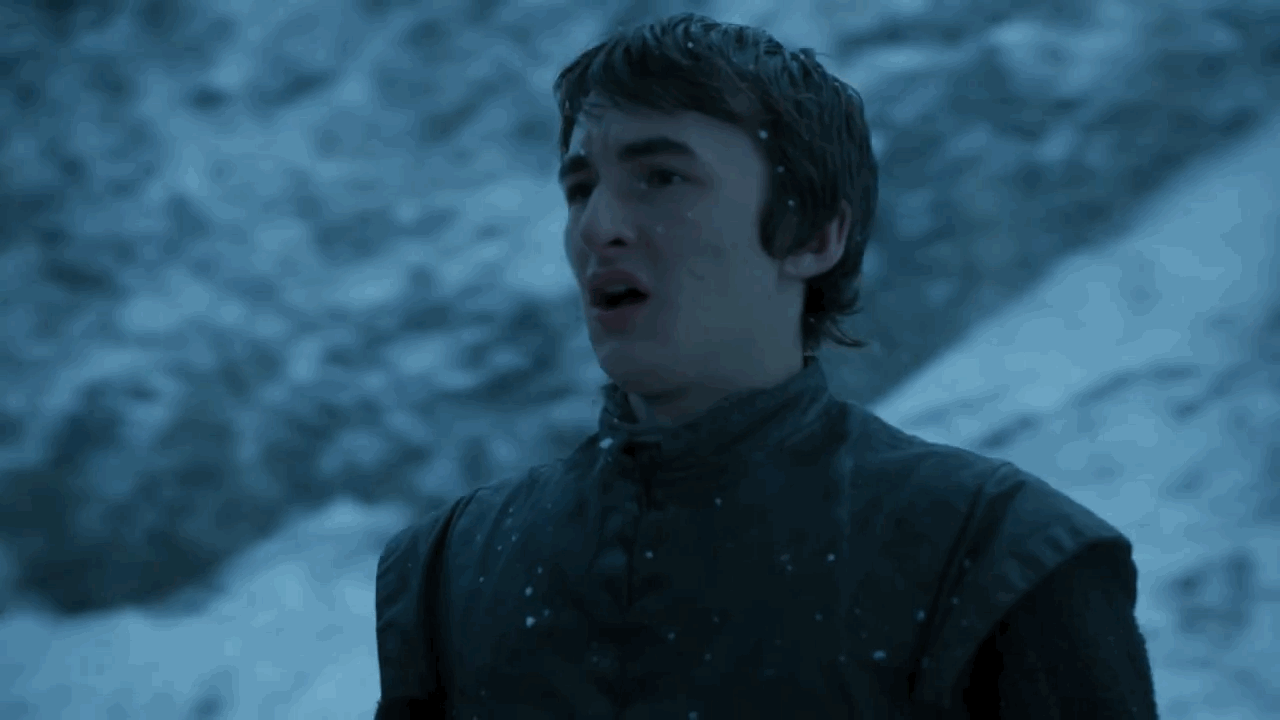 # #
Certamente l'attesa prolungata non ha aiutato a gestirla, un po' come quando ti si vieta di fumare e allora ti viene ancora più voglia, ma oltre a questo c'è davvero molto di più.
Negli ultimi sette anni abbiamo vissuto nell'illusione di guardare una storia, di penetrare nella vicenda che si creava sotto ai nostri occhi, ma ciò che abbiamo fatto è stato soltanto guardare un prequel.
Alla fine della sesta stagione non avete avuto anche voi la tremenda sensazione che la vera storia dovesse ancora cominciare?
Ebbene Game of Thrones ha giocato con i nostri sentimenti fin dal principio. Il gioco dei troni, infatti, trova il suo inizio dopo la conclusione di una storia di cui noi possiamo solo vedere i risultati. La grande ribellione dell'Usurpatore Robert Baratheon era finita da 17 anni (quanto meno nella Serie Tv), l'ultimo drago era morto, e quelli che credevamo i protagonisti indiscussi della storia erano destinati a cadere come mosche. La vera storia pareva quella del passato che non ci era dato conoscere, e nel frattempo Ned, Robert, Cersei, Cat e tutti gli altri si muovevano sulla grande scacchiera di Game of Thrones come pedine ignare del loro destino.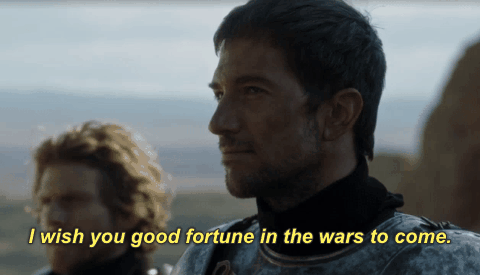 Fino all'ultimo episodio della sesta stagione di Game of Thrones abbiamo assistito soltanto a una preparazione del gioco, una sorta di selezione del più forte che avrebbe portato i veri contendenti a giocarsi il primo premio: il Trono di Spade.
Erano in tanti in principio, molti con buone intenzioni, altri con pessime intenzioni, e la maggior parte di loro ha commesso errori fatali durante la partita che sono costati loro il gran finale.
Game of Thrones è una Serie perfettamente architettata che ci ha dato i mezzi, negli anni, per comprendere e prevedere la fine dei personaggi. Ciascuno dei caduti lungo il percorso ha finito per uscire dall'archetipo del proprio personaggio, a partire dal compianto Ned Stark sino a Robb Stark, oppure è arrivato alla massima realizzazione del personaggio come Hodor o Ramsay. Ed è questo uno dei motivi per cui il mio Jon Snow (di cui vi ho raccontato qui) non poteva morire alla fine della quinta stagione: Jon era solo a metà del suo percorso, e c'erano ancora troppi conti in sospeso perché potesse concludersi la sua storia (grazie a R'Hllor). Tuttavia questa era solo l'introduzione, la selezione naturale, il momento in cui si spiegano le regole del gioco e chi non le capisce viene eliminato.
Ora la partita ha davvero inizio.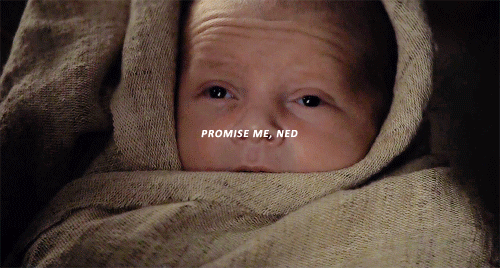 Il popolo di Game of Thrones negli anni è aumentato, ed esattamente come per Daenerys, quelli che in principio erano in pochi e isolati, ora sono diventati un vero e proprio esercito. Non ci sono più i libri a fare da spartiacque (mannaggia a Martin) e ora chi vuole conoscere la storia è costretto alla Serie Tv, e mai come dalle ultime puntate della sesta stagione Game of Thrones è stata tanto epica quanto perfettamente all'altezza delle aspettative.
Jon e Sansa si sono ripresi il Nord. La storia di Lyanna Stark sta finalmente venendo allo scoperto (vi consiglio questo se ne volete sapere di più) e il lato oscuro di Sansa sta ribollendo sotto la chioma baciata dal fuoco.
Cersei Lannister ha dato in pasto all'alto fuoco il tempio di Baelor e con esso mezza Approdo del Re, e ora la Leonessa è seduta sul trono senza più niente di umano a batterle nel petto. Al suo fianco ecco la controparte umana della regina, un Jaime Lannister in cui lo spirito dello Sterminatore di Re è sempre in agguato e pronto a esplodere se il mondo avesse ancora bisogno di un eroe maledetto.
Infine Daenerys Targaryen è al comando della sua flotta. Dopo anni di attesa e di peregrinazioni interminabili, la ragazzina che non aveva niente ora si appresta a riprendersi ciò che è suo.
Con il fuoco e con il sangue. 

Tuttavia non dobbiamo dimenticarci di Tyrion, il cui passato è ancora avvolto dal mistero di una profezia che lo vedrebbe come la terza testa del drago. E poi Gendry che sta ancora remando e il cui ritorno si fa sempre più concreto dopo la première di Los Angeles di questa settima stagione. E al suo fianco tutti noi vogliamo la sua lady, la sua Arya Stark, che si è messa finalmente in viaggio per Grande Inverno e per la sua vendetta. Chissà se anche Nymeria farà la sua ricomparsa ora che i metalupi sono stati crudelmente decimati? E poi Bran e l'incredibilmente "redivivo" Benjen Stark, per non dimenticare il Mastino, Thoros di Myr e Beric Dondarrion con la sua spada di fuoco…
Insomma i conti in sospeso sono ancora moltissimi, ma dopo tanto attendere sarà finalmente questa la stagione delle risposte.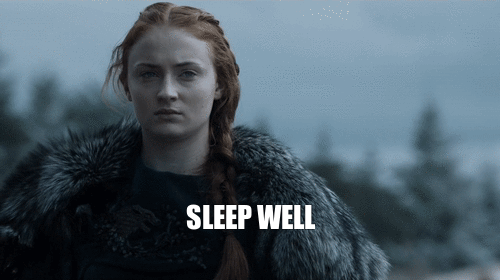 L'Inverno è finalmente arrivato.