La sesta stagione di Game of Thrones è stata un successo assoluto. Pubblico e critica, infatti, si sono unite in un coro unanime di apprezzamento, testimoniato dalle tante recensioni positive e soprattutto dai Premi Emmy vinti nel 2016. La Serie, infatti, sta arrivando a un punto di svolta, come evidenziato nella puntata finale; le storie, dunque, si stanno finalmente intrecciando. Quello che inizialmente poteva sembrare un difetto – la presenza di troppi personaggi – sta gradualmente diventando un pregio. Tuttavia, a proposito della gestione delle storylines, non è stato tutto perfetto.
Il problema principale dell'ultima stagione di Game of Thrones si evince attraverso una sensazione trasmessa dalla Serie mentre la si guarda e che denota delle pecche di gestione e costruzione temporale; si potrebbe dire, infatti, che fino alle ultime due puntate ci sia un evidente immobilismo delle storylines.
Cerchiamo di capire meglio: tutti i filoni narrativi principali trattati sono in qualche modo bloccati, in attesa di esplodere, cosa che avviene alla perfezione nelle puntate 9 e 10.
Cersei non agisce di fatto mai prima dell'esplosione nella puntata finale; Daenerys solo nella nona puntata riesce a tornare in città e a imporsi come regina; Jon Snow dopo essere tornato in vita chiuderà i conti con Ramsay solo alla penultima puntata; Arya Stark si distacca solo alla fine dagli Uomini Senza Volto, dando inizio alla sua vendetta.
Infatti, il percorso della Lannister di Castel Granito è a tutti gli effetti bloccato; gradualmente perde il controllo del figlio, ammaliato dalla moglie Margaery e dall'Alto Passero, e l'unica autorità che riesce ad imporre è quella legata al terrore che incute, essendo accompagnata ovunque dalla Montagna. Il suo piano si sblocca nel momento di maggiore difficoltà, come gli animali messi all'angolo.
Per Daenerys, invece, il discorso è più in linea con ciò che la sua storyline ha sempre mostrato, ma stride con l'incredibile accelerata che c'è nell'ultima puntata. Infatti, dopo essere stata per metà stagione confinata tra i Dothraki ed essersi liberata, non le succede praticamente nulla fino alla nona puntata. Per sua fortuna, come accennato, l'immobilismo è un tratto del personaggio e della sua storia, ma visto il finale di stagione questa gestione è perlomeno brusca.
Jon Snow vive nella sesta stagione situazioni psicologiche differenti rispetto al solito; psicologiche, appunto. Dopo essere tornato in vita, la sua storia è purtroppo nella pratica confinata solo al fallito reclutamento di soldati per riconquistare Grande Inverno, cosa che avviene solo a fine stagione. Anche il solo breve excursus sui singoli personaggi ci fa capire quanto intenso il finale sia stato, ma proprio per una carenza espositiva nelle puntate che lo hanno preceduto.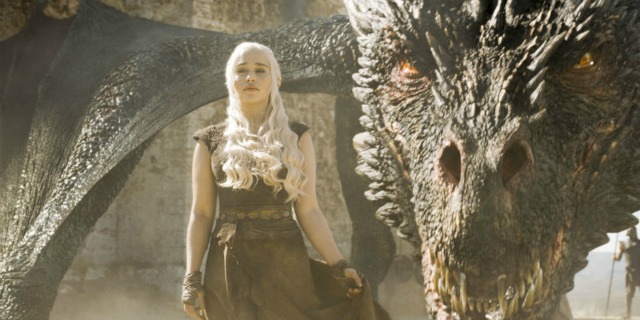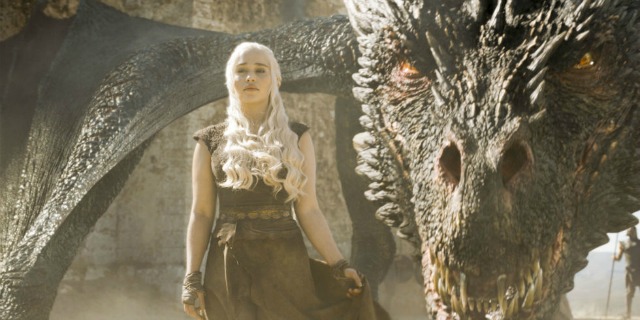 In riferimento alla giovane di Grande Inverno, il singhiozzante andamento della sua storia nelle prime due puntate è rappresentato dal modo, ripetitivo, attraverso cui viene spiegato all'audience come sia tragico combattere essendo ciechi. Vengono mostrate 3 fasi: due assolutamente identiche (Arya che viene sistematicamente picchiata e sconfitta dall'Orfana) e una, utile ai fini della trama, in cui riesce finalmente a sconfiggerla.
Ma l'espressione massima della errata gestione del tempo dedicato alle diverse trame è rappresentata dalla questione Dorne.
Illogicamente tirata in causa soltanto all'inizio e alla fine della stagione (l'inclusione finale, tra l'altro, è giustificata soltanto dalla unione tra i Tyrell e i Dorniani a vantaggio di Daenerys), viene completamente dimenticata dallo spettatore che si rende conto di quanto irrilevante sia la sua presenza rispetto a tutto quello che sta succedendo nei Sette Regni. Senza ovviamente entrare nel merito della scelta di sceneggiatura di inserire questa storyline; la scelta, infatti, sarebbe già di per sè piuttosto discutibile.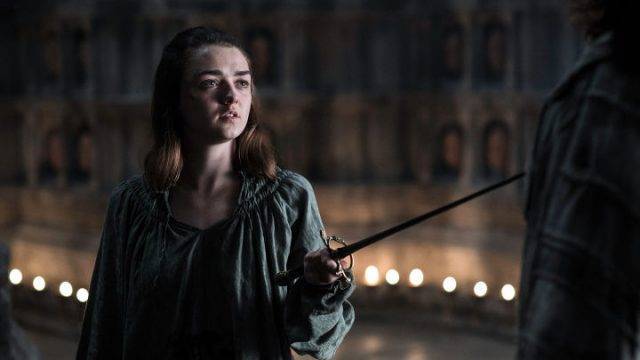 Nessuno potrebbe mai pensare a questo difetto come a una tragedia; Game of Thrones nella sesta stagione riesce a toccare picchi di qualità mai raggiunti nelle stagioni precedenti. Ma questa intensità è data soprattutto dalle due incredibili puntate finali. Senza dubbio ci attendono due stagioni finali da batticuore, proprio perchè potrebbero seguire il ritmo degli episodi 9 e 10. Anche per questo, non vediamo l'ora.