# #
La settima stagione di Game of Thrones è sempre più vicina! La Serie derivata dalle opere letterarie di George R. R. Martin tornerà sul piccolo schermo il 16 luglio 2017. Come continuerà la guerra per il Trono di Spade?
# #
L'attesa per la settima stagione di Game of Thrones è per i fan molto snervante. La HBO ha rilasciato un altro video di promozione, che non fa altro che aumentare la curiosità riguardo alle trame.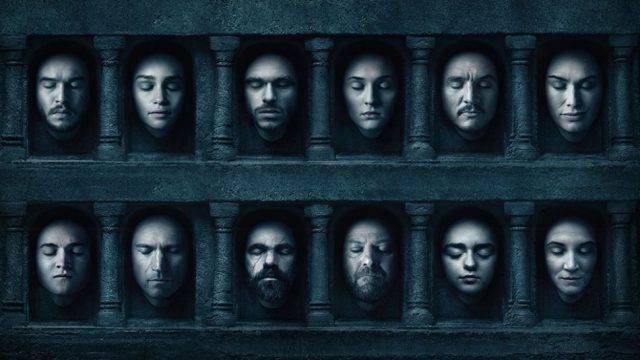 Nel promo vediamo tutti i rivali al Trono di Spade mentre si preparano per la guerra a Westeros. Cersei Lannister (interpretata da Lena Headey) è nella Fortezza Rossa di Approdo del Re mentre Jon Snow (Kit Harington) si trova in quella che sembra la Sala Grande di Grande Inverno. Vediamo Daenerys Targaryen (Emilia Clarke) in una location nuova, che potrebbe essere la sala del trono a Dragonstone, antica dimora della sua casata. Nessuno dei tre parla, ma la tensione è palpabile.
# #
Ma non c'è solo la guerra per il trono, ce n'è un'altra più pericolosa: l'Inverno è arrivato. Mentre le casate di Westeros si combattono per la supremazia e il trono, un ben più grande pericolo continua a muoversi: gli Estranei, guidati dal Re della Notte, di cui vediamo i glaciali occhi. Ecco il trailer:
https://www.youtube.com/watch?v=JxWfvtnHtS0
Cosa succederà nella settima stagione? Finalmente Daenerys è riuscita a lasciare Essos e a salpare per Westeros. Al suo fianco ci sono le Serpi delle Sabbie di Dorne, Olenna Tyrell che cerca vendetta per i suoi nipoti, Varys, Tyrion Lannister e i Greyjoy. Cersei siede sul trono dei Sette Regni, mentre su di lei incombe la profezia: sarà Jaime il valonqar che la ucciderà? Jon e Sansa hanno sconfitto Ramsay Bolton e sono tornati a Grande Inverno, ma gli Estranei sono alle porte; i due Stark si ricongiungeranno mai a Arya e Bran?
In attesa di vedere cosa gli sceneggiatori David Benioff e D.B. Weiss hanno in serbo per i personaggi, noi abbiamo ipotizzato cinque modi in cui la Serie potrebbe finire.