Quando guardiamo un milione di film e telefilm capita a volte di vedere facce conosciute tra gli attori o voci di doppiatori. Due universi che pensavamo fossero agli antipodi, in questo articolo si ritrovano più vicini che mai. La mia serie preferita: Game of Thrones e la mia saga di film preferita: Harry Potter. In cosa saranno mai uniti questi due mondi? Dai personaggi. Ci sono infatti 11 personaggi di Game of Thrones che abbiamo avuto modo di conoscere in Harry Potter, alcuni di questi sono saltati all'occhio vigile dello spettatore alla prima apparizione, altri invece sono più ricercati.
Senza ulteriori indugi, iniziamo:
Wildling Osha/Nymphadora Tonks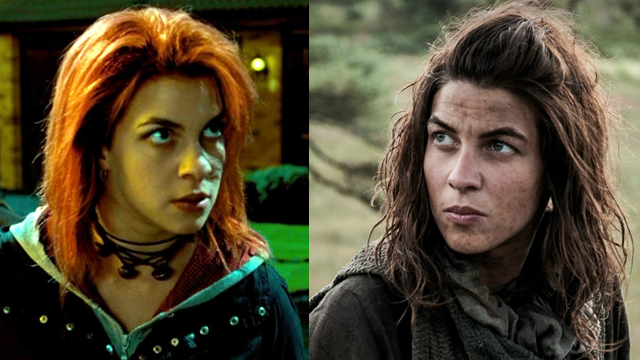 Natalia Tena è l'attrice che dà il volto. Nymphadora, anzi no, Tonks come Osha è leale ai suoi amici. La prima sposa Remus Lupin, i due moriranno nella battaglia finale di Hogwarts e Osha verrà uccisa per mano di Ramsay Bolton nella sesta stagione, dopo aver protetto Rickon.
Walder Frey/Argus Filch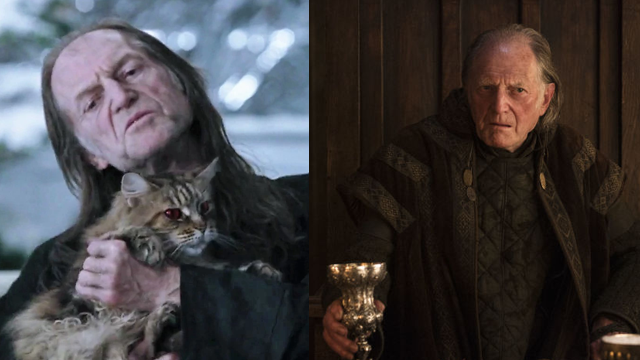 Il personaggio che più detestiamo in entrambi i casi. Walder Frey colui che diede l'ordine di massacrare Robb, Catelyn e il resto dell'esercito alle Nozze Rosse. E dall'altra parte abbiamo l'autistico Argus, che si aggira per i corridoi di Hogwarts con Mrs. Purr anche in questo caso Argus ha un'antipatia per un ragazzo giovane dai capelli neri. Coincidenze?
Mance Rayder/Aberforth Dumbledore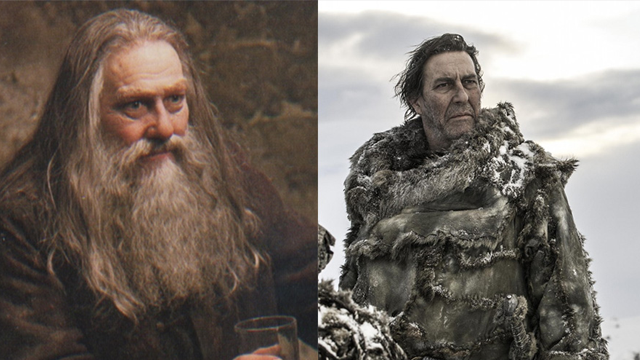 Il Re Oltre la Barriera è in realtà il fratello di Silente. Dopo un attimo di mancamento converrete con me che trovare la somiglianza non è facile. Apparso nell'ultimo film Aberforth aiuta Hermione, Ron e Harry ad entrare a Hogwarts, tuttavia non si potrebbe dire lo stesso di Mance che nonostante la "simpatia" che provava per Jon non ci avrebbe pensato due volte ad uccidere i suoi odiati corvi.
Dickon Tarly/Cormac McLaggen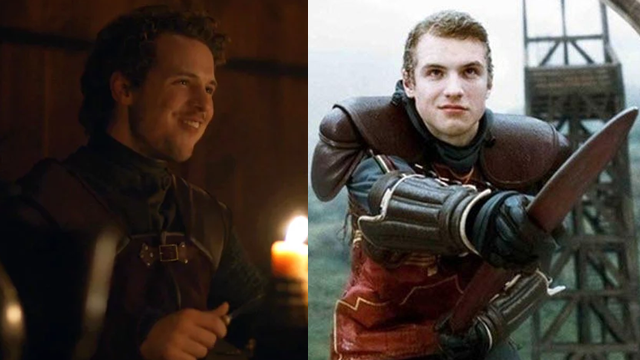 Il viscido Cormac che corteggiava Hermione ne "Il principe mezzo sangue" è Dickon Tarly erede di casa Tarly della Collina del Corno. Il fratello di Sam (che nella settima stagione sarà interpretato da un volto diverso) e il padre faranno una bruttissima fine nell'ultima stagione quando Daenerys li condannerà a morte. Cormac invece sta ancora vomitando le palle di toro dalla festa di Lumacorno.