6) Maisie Williams non aveva mai recitato prima di Game Of Thrones
La nostra Arya Stark, beniamina del web e sempre più amica di Sophie Turner, infatti, non aveva mai lavorato nel mondo del cinema e delle Serie Tv prima del suo debutto sui schermi della HBO.
Beh, che dire? Come inizio non c'è male no?
7) I costi di produzione hanno raggiunto cifre stellari!
Mediamente ogni episodio mandato in onda di Game Of Thrones costa circa 6 milioni di dollari alla HBO.
Ma fate attenzione, ho detto "mediamente".
La cifra, infatti, è stata superata più di una volta durante la produzione. Basta pensare, per esempio, che Blackwater, il nono episodio della seconda stagione, è costato  all'emittente televisiva statunitense ben 8 milioni di dollari, e che invece The Battle of the Bastards ha addirittura raggiunto i 10 milioni di dollari.
Ma a noi questo show piace anche perché è esagerato!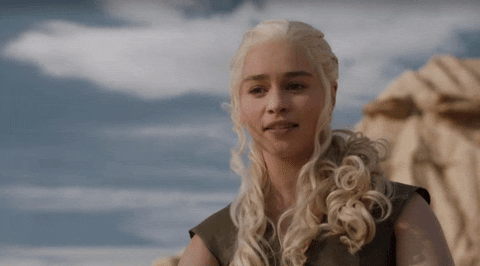 8) Il Dothraki è una vera lingua
La lingua Dothraki, se non lo sapevate già, esiste veramente. Il linguaggio è stato sviluppato per la serie televisiva dal linguista David J. Peterson, il quale si è basato sulle parole e le frasi Dothraki contenute nei romanzi di Game of Thrones per dare vita poi ad lingua vera e propria.
Da settembre 2011 ad oggi ben 3163 parole sono state aggiunte al lessico.
Anche se a noi basta conoscere le più importanti …
9) Non tutti hanno pianto la morte di Ned Stark … Sean Bean per primo
Mentre i fan si tormentavano per la morte dell'amabile e saggio Re del Nord, ai tempi sul set le cose presero una piega diversa e decisamente meno tragica.
Pare che Sean Bean, l'attore che interpretava Ned Stark appunto, con la sua testa mozzata abbia giocato a calcio! Invitando anche il resto della troupe a prendere parte al gioco subito dopo la decapitazione.
Questo si che vuole dire "prenderla con ironia"!
10) Non tutti gli attori ai casting ottennero la parte per la quale si erano presentati
Sembra impossibile immaginare i protagonisti di Game Of Thrones, che ormai conosciamo da anni, nelle vesti di un altro personaggio, non è vero?
Eppure pare che l'attrice che oggi interpreta Melisandre inizialmente si sia presentata per il ruolo di Cersei Lannister mentre Iwan Rheon, ovvero l'odiatissimo Ramsay Bolton, aveva fatto il provino per vestire i panni di Jon Snow.
Se astuzia, seduzione e spietatezza sono caratteristiche comuni sia in Cersei che in Melisandre, lo stesso non si può dire di Ramsay Bolton e Jon Snow, due caratteri completamente opposti e senza nessun elemento in comune.
Ma noi fan di Game of Thrones siamo strani e, in fondo, abbiamo apprezzato anche l'interpretazione di sadico senza anima di Iwan Rheon.
Molto in fondo …