Winter is coming … ma la settima stagione di Game of Thrones ancora no!
Non è facile sbarazzarsi di quel senso di vuoto e smarrimento che ti assale quando la tua Serie Tv preferita non va in onda. Per questo motivo, giusto per ingannare l'attesa, noi di Hall Of Series abbiamo deciso di aiutarvi.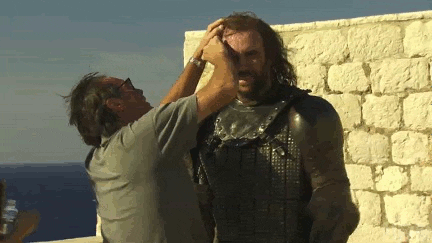 Sarete anche i fan numero 1 di Game of Thrones ma sono sicura che alcune cose ve le sarete fatte sfuggire sicuramente.
Per esempio, forse non sapevate che:
1) Il 42% degli spettatori dello show è formato da un pubblico femminile
Ma che ve lo spiego a fare  …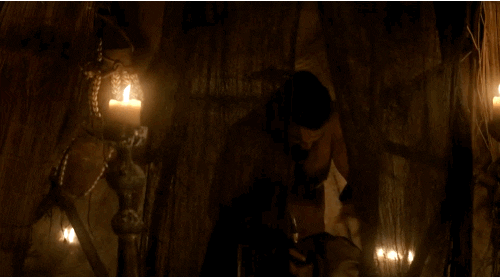 2) Ci volle molto di più che una semplice proposta per convincere George RR Martin a cedere i diritti per lo show
L'autore dei libri, infatti, quando gli proposero l'adattamento televisivo de "Le cronache del Ghiaccio e del Fuoco" , si mostrò subito molto dubbioso e, poiché l'idea di fare della sua saga uno show televisivo non lo convinceva affatto, negò diverse volte il suo consenso.
DB Weiss e David Benioff, sceneggiatori di Game Of Thrones, tuttavia, furono gli unici a fargli cambiare idea convincendolo. Come?
Per dimostrare di conoscere a fondo la storia e di non avere, proprio per questo motivo, nessuna intenzione di distorcerla o snaturare, i due durante una chiacchierata avuta con Martin svelarono all'autore di essere riusciti ad individuare la vera identità della madre di Jon Snow (allora ancora non nota).
Dopo una serie di trattative andate a male, pare che a fare veramente la differenza per Martin fu questo incontro. Lo scrittore cambiò definitivamente idea, diede l'ok e i lavori per la realizzazione di Game Of Thrones iniziarono.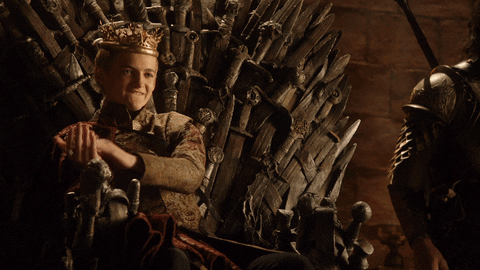 3) Il cuore mangiato da Daenerys era una gigantesca gommosa
Se seguite Game of Thrones da molto tempo probabilmente sapete già che sangue, morti violente e tette al vento sono praticamente caratteri indistinguibili dallo show. Dimenticarci tuttavia di certe scene sarebbe impossibile e, se ci chiedessero di fare un elenco di quelle che più ci hanno impressionato, sicuramente tra queste non potremmo non citare la celebre scena della prima stagione, con protagonista la nostra Daenerys intenta a divorare un cuore intero ancora pulsante.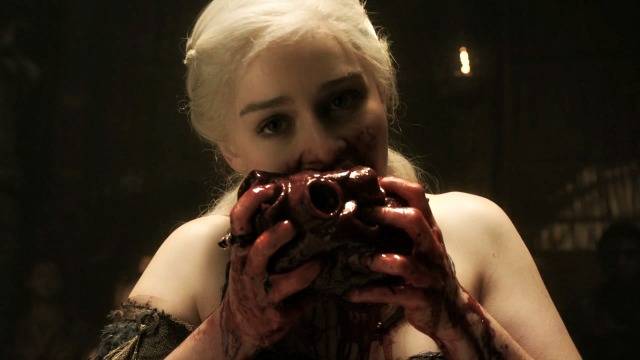 Forse non sapevate però che per l'attrice non è stato poi così difficile mandare tutto giù di un colpo, e questo perché in realtà il cuore era fatto di una sostanza commestibile simile a quella delle caramelle gommose. Per Emilia Clarke, dunque, è stato come mangiare una gigantesca Haribo, solo dalla forma un po' più ambigua delle solite.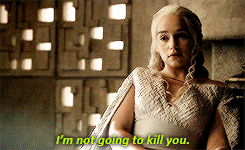 4) C'è chi ha deciso di fare dello show una parodia hard
A registrare un record di incassi per Game Of Thrones non è stata soltanto la HBO.
L'industria del porno, infatti, ha realizzato numerose parodie ispirate allo show che da subito hanno riscosso un grande successo tra gli spettatori.
Ma questo forse conoscevate già Game of Sex (ed altri simili) … eh?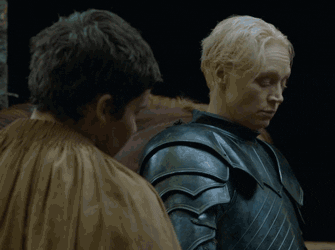 5) Sono sempre di più i bambini vittime di GOT
È vero che lo scompiglio ormonale rende instabile una donna in gravidanza ma, questa volta, pare che la cosa abbia contagiato anche i papà (e non solo le mamme).
E, mentre oggi in America continua ad aumentare il numero di bambine chiamate Arya, un altro dato certo è emerso dagli anni precedenti. Le persone sono letteralmente impazzite per Game Of Thrones, tanto che nel 2012 più di 150 bambine sono state chiamate Khaleesi.
Ma abbiamo perdonato Christina Aguilera per Summer Rain, Gwyneth Paltrow per Apple e John Elkan e Lavinia Borromeo per aver chiamato i figli Oceano, Leone e Vita, e vogliamo non perdonare i fan della Madre dei Draghi?