La settima stagione di Game of Thrones è alle porte, e mai le aspettative sono state così alte, e questo significa solo una cosa: è tempo di rewatch. Tuttavia la cosa più divertente di questo periodo è osservare quegli innocenti figli dell'Estate, che dopo tante insistenze infine si sono arresi e hanno cominciato a guardare Game of Thrones.
Iniziarlo ora però è tutta un'altra faccenda.
Chi è iscritto a un qualsiasi tipo di social network inevitabilmente si è spoilerato la maggior parte dei colpi di scena, e per quanto io sia convinta che non è il fatto in sé, ma il come ci si arriva che rende bella una storia, ovviamente le sensazioni che ne scaturiscono sono molto diverse. Chi invece ha avuto la lungimiranza di non lasciarsi irretire dalla rete sociale si ritroverà molto spesso affianco qualcuno che Game of Thrones lo conosce a memoria ed è questo il caso più divertente.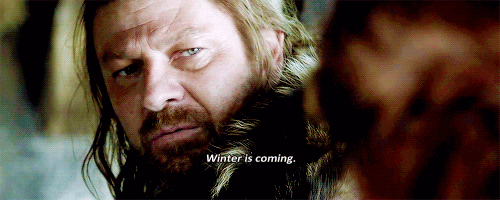 Proprio a questa seconda categoria appartiene un mio amico che ho finalmente convinto a guardare la regina delle Serie Tv, e visto che sono io ad averlo contagiato ovviamente sono tenuta ad accompagnarlo lungo questo doloroso cammino a partire dalla prima stagione.
Attraverso i suoi occhi ancora pieni di unicorni e arcobaleni, sto rivivendo quelle emozioni che solo un innocente figlio dell'Estate può vivere. Da una parte mi piacerebbe poter dimenticare tutto per poter rivivere con la medesima intensità ogni singolo momento, dall'altra il mio cuore non credo che potrebbe reggere ancora tutti quei traumi.
E voi riuscite a ricordarvi le emozioni nel guardare la prima stagione di Game of Thrones? Eccovene dieci assolutamente indimenticabili.
#1 The things I do for love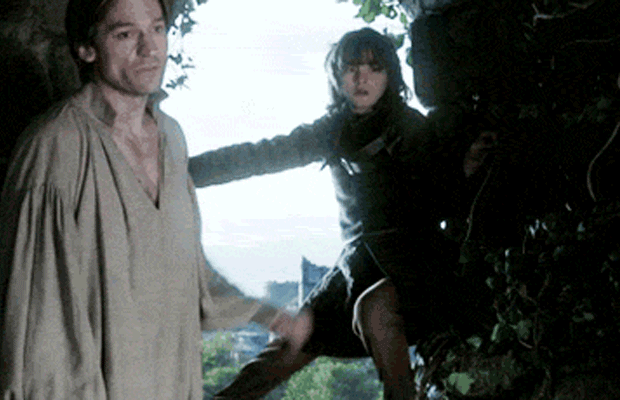 …E tutto iniziò così, e dopotutto con un inizio del genere non è che potessimo proprio aspettarci unicorni e arcobaleni, no?
Non potevamo crederci. Fino a questo momento era un episodio di una Serie fantasy interessante, ma abbastanza normale. Ma poi la voce di Jaime Lannister comincia a riecheggiare nelle nostre orecchie, incessante e crudele nella sua sconvolgente leggerezza.
E a ripensarci ora, alla luce di tutto ciò che è successo in seguito, quasi non sembra una cosa tanto grave. All'epoca invece, quando i nostri occhi ancora non sapevano niente di Estranei, Rain of Castamere o pugnalate a tradimento, era davvero il gesto più crudele che potesse essere fatto.
Che diamine, perché scaraventare giù dalla torre un semplice bambino? Quel Jaime Lannister è il peggiore di tutti, quanto lo odiamo? Eppure le cose adesso sono davvero molto cambiate.
Jaime non solo ha fatto ammenda, ma si è aggiudicato il podio tra i personaggi più virtuosi in Game of Thrones, e senza alcun dubbio si è meritato tutto il nostro affetto, tuttavia non dobbiamo dimenticare che quel Lannister cui abbiamo imparato a voler bene, ha commesso il primo vero atto crudele di quel grande girone infernale che prende il nome di Game of Thrones.