Dopo il drammatico finale di mezza stagione e la pausa estiva, riprende Fear the Walking Dead.
La storia ricomincia, più o meno, da dove l'avevamo lasciata. È passato circa un mese dai tragici eventi che hanno portato all'inattesa morte di Madison e il gruppo di sopravvissuti, o quel che ne resta, a modo proprio sta cercando di elaborare il lutto e andare avanti.
Alicia tenta di sopravvivere all'ingombrante figura della madre, senza ritenersi all'altezza. Sta solo cercando di cavarsela, andare avanti, senza pensare troppo, senza fare altro che sopravvivere.
Strand affoga il proprio dolore nell'alcol. Luciana vive in un costante stato di sorda trance, scandito solo da musica assordante che esce da un vecchio giradischi.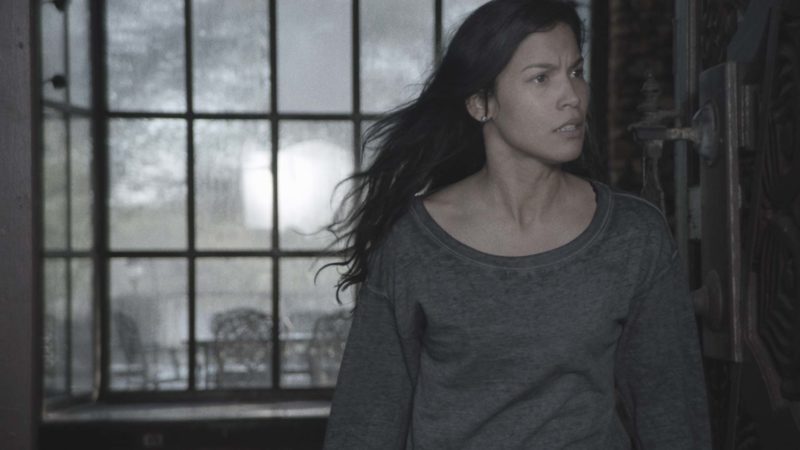 Entrambi rinchiusi in un lussuoso rifugio dorato, non sono in grado di scuotersi dagli eventi che li hanno colpiti.
John e June, insieme ad Al, si sono rifugiati con Charlie su uno scuolabus bloccato su un ponte: John è ancora convalescente e i tre osservano preoccupati la bambina che sembra ormai rassegnata a sopravvivere e basta.
Charlie, infatti, non parla più e non ha nemmeno più voglia di difendersi dagli zombie. D'altro canto, June è preoccupata per i sentimenti di John, che, di fatto, si era innamorato dell'ermetica Naomi, non certo di lei.
Morgan, il cui arrivo nella serie era stato ampiamente strombazzato, dopo non aver combinato assolutamente nulla in questa prima parte di Fear the Walking Dead, decide che è venuto il momento opportuno per ritornare in Virginia, ad Alexandria.
La sua presenza in questo spin-off è, finora, del tutto superflua, sprecata e a tratti quasi fastidiosa: il suo continuo voler catechizzare i personaggi con ragionamenti pseudo-filosofici lo rende pedante e noioso, ma soprattutto fuori luogo.
Al contrario, John si dimostra un personaggio assolutamente a tutto tondo: fragile, umile, appassionato, malinconico, con valori precisi e ben interpretato dall'attore Garret Dillahunt, che con quella sua faccia stropicciata rende a pieno la complessità di un uomo che sta cercando di fare i conti con il proprio passato e il presente in cui sta vivendo.
Cosa sta succedendo quindi in Fear the Walking Dead?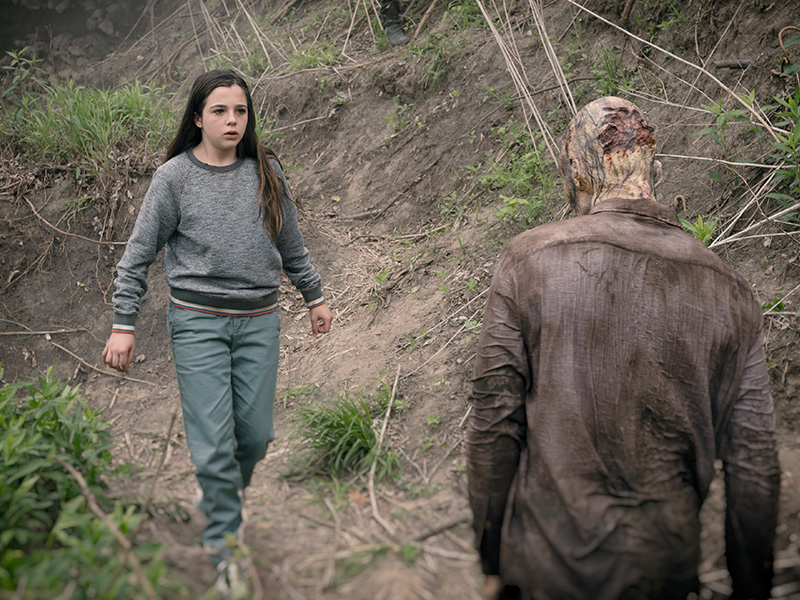 Il gruppo non esiste più: è venuto meno il suo collante, Madison, e ora tutto sta cadendo a pezzi.
Ogni componente sta lottando con dolori, rimpianti e paure come meglio può, ma non c'è una missione, non c'è un intento e non ci sono nemmeno più le forze per costruire qualcosa che faccia sperare nel futuro.
È la disperazione, seppur trattenuta e misurata, che fa da colonna sonora a questo episodio: dopo la perdita di affetti, sicurezze e amore, cosa rimane? Proprio niente, se non terra bruciata, macerie, dolore, ricordi dolorosi.
Morgan tenta disperatamente di fare da trait d'union tra i vari personaggi, senza alcun successo. Nessuno ha la sua pace interiore. Nessuno, probabilmente, ha più speranza.
Sì, Morgan si è ritrovato, ma tutti gli altri si sono perduti. La sua decisione di tornare in Virginia è l'ennesimo boccone amaro per Alicia che, dopo aver perso l'adorato fratello e la madre (la sua guida e un punto di riferimento) perde anche l'unica persona che sia in grado di guardare dentro il suo cuore.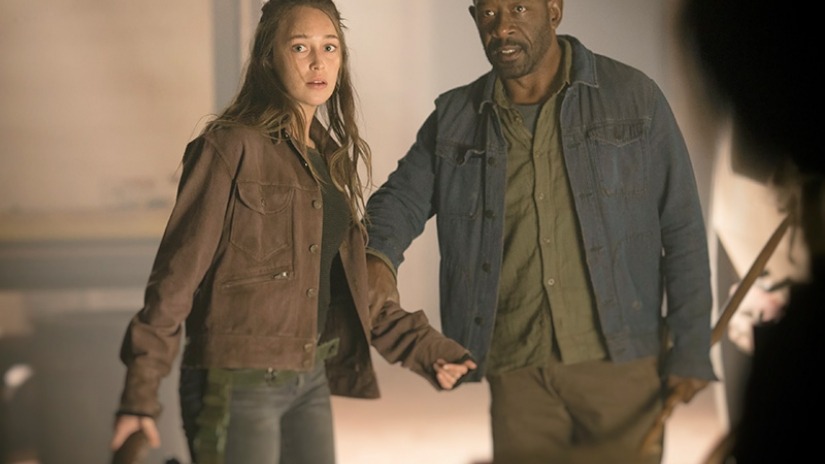 In quel conflitto perenne, dato dall'essere l'ultima sopravvissuta e, fondamentalmente, sola, Alicia è ormai allo sbando. Quasi anestetizzata dalla privazione di tutte le emozioni che la rendevano umana.
Ma sotto il furioso temporale che imperversa, ognuno sta lottando contro i propri demoni. Così Charlie affronta la pioggia per rendere a Luciana il libro che lei e Nick le avevano regalato. John e Naomi, separati, cercano di ricongiungersi, ma un vero e proprio fiume di acqua li divide, creando, con ogni probabilità, ulteriori disastri da risolvere.
Oppure, forse, proprio quella pioggia catartica riuscirà a spazzare via le macerie di un passato troppo doloroso, per dare via a un nuovo inizio.
Non dimenticatevi di passare anche dai nostri amici di: