In questo episodio di Fear the Walking Dead, John Dorie riprende in mano le pistole e non ha più paura di sparare.
C'è un viaggio lungo, tortuoso, non solo fisico ma anche mentale, che tutti questi personaggi stanno affrontando: sono tutti alla ricerca di qualcosa.
Può essere la disperata ricerca di cibo, che muove Madison, Strand e Naomi. Oppure la ricerca di risposte a domande angoscianti, come quelle che stanno torturando John, dopo aver appreso della morte dell'amata. O, ancora, la redenzione per un peccato commesso per leggerezza, per disperazione. È il caso di Naomi che lascia la figlia malata per cercarle medicine, ma poi la bambina muore, infettando un posto sicuro, potenzialmente. Può essere la ricerca di un nuovo posto dove vivere. O, infine, si può cercare una pace armata con gli Avvoltoi.
Tutti sono in cerca di una sicurezza, di una pace e di un equilibrio che nel nuovo mondo sono difficili da trovare.
Anche in questa puntata, John e Naomi si rivelano personaggi interessantissimi, dalle mille sfaccettature: la storia di Naomi fa il paio con il passato solitario del taciturno e romantico cowboy, ma le loro vicende si intrecciano troppo con quelle degli altri, rendendo la trama troppo stratificata e difficile da seguire.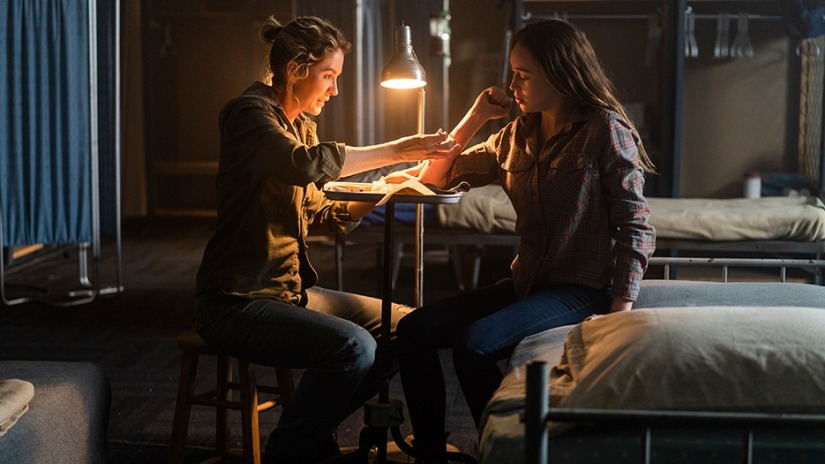 Senza contare che non abbiamo avuto ancora risposta a moltissime domande che chi segue la Serie si sta ponendo da tempo.
Che cosa è successo a Madison? Dopo la diga, cosa ha spinto i nostri a finire allo stadio?
Anche la vicenda degli Avvoltoi non è stata gestita in maniera lineare. Non sappiamo quasi nulla su di loro, se non che arrivano all'improvviso e, sempre all'improvviso, se ne vanno, per poi ritornare di nuovo.
A fare da contraltare a due personaggi "vivi" come Naomi e John, ci sono quelli della vecchia guardia, che hanno via via sempre meno spazio: Alicia è ancora priva di un vero spessore; Madison ha subito un drastico cambiamento dalla macchina da guerra che era sempre stata; Luciana non è mai entrata davvero nella storia; infine Strand continua a giocare sul suo essere una doppia faccia, vigliacco ed eroico, approfittatore e altruista.
Probabilmente, Fear the Walking Dead, nel tentativo di rinnovarsi e dare nuova vita ad una Serie che stenta a decollare, deciderà di concentrarsi sulle nuove leve, quasi gli autori stiano pensando a un piano B.
Ed è a un piano B che ricorrono anche molti personaggi: Naomi che continua a fuggire da se stessa e dai propri fantasmi, John che cerca un modo per darsi pace, il gruppo dello stadio, in cerca di cibo. Ma non tutti i piani funzionano: alcuni sono fallimentari e potenzialmente dannosi.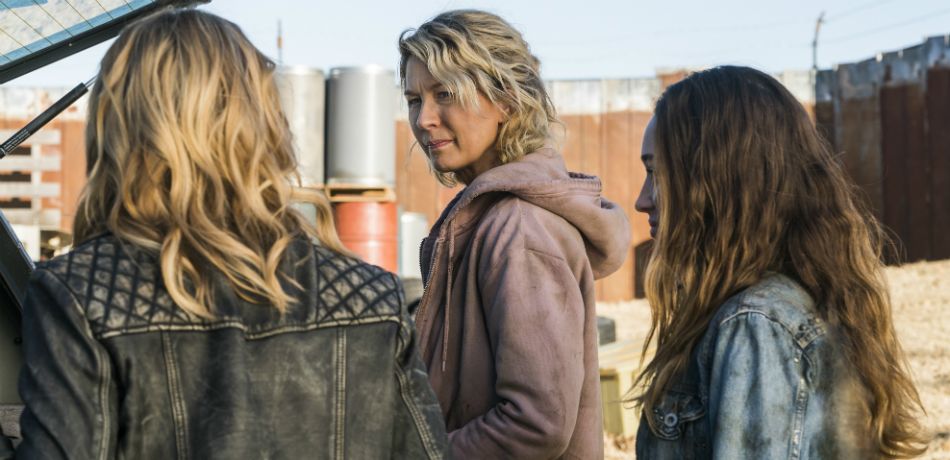 Non c'è pace o riposo per nessuno: anche il brevissimo ricongiungimento tra i due innamorati dura solo il tempo di un breve sguardo. Alicia non perdona la fuga a Naomi e le spara, ma John, innamorato al punto di immolarsi, le si para davanti, beccandosi una pallottola in pieno petto.
Non credo che morirà, sarebbe veramente uno spreco, anche se Fear the Walking Dead a sprechi simili ci ha abituato da anni.
Tra i tanti dubbi che rimangono su questa Serie, ce n'è uno davvero inspiegabile.
Era proprio necessaria la presenza di Morgan?
Finora, assolutamente no: Morgan è un personaggio di contorno che a Fear the Walking Dead non ha dato nulla se non lunghi discorsi su quanto sia importante il perdono, la vita e via dicendo.
Se qualcuno si aspettava un Morgan in modalità follia acuta, rimane deluso: siamo ai livelli del Morgan caseificatore e la capra Tabitha, per intenderci, non è rimasto nulla della follia omicida che aveva dato linfa vitale al personaggio.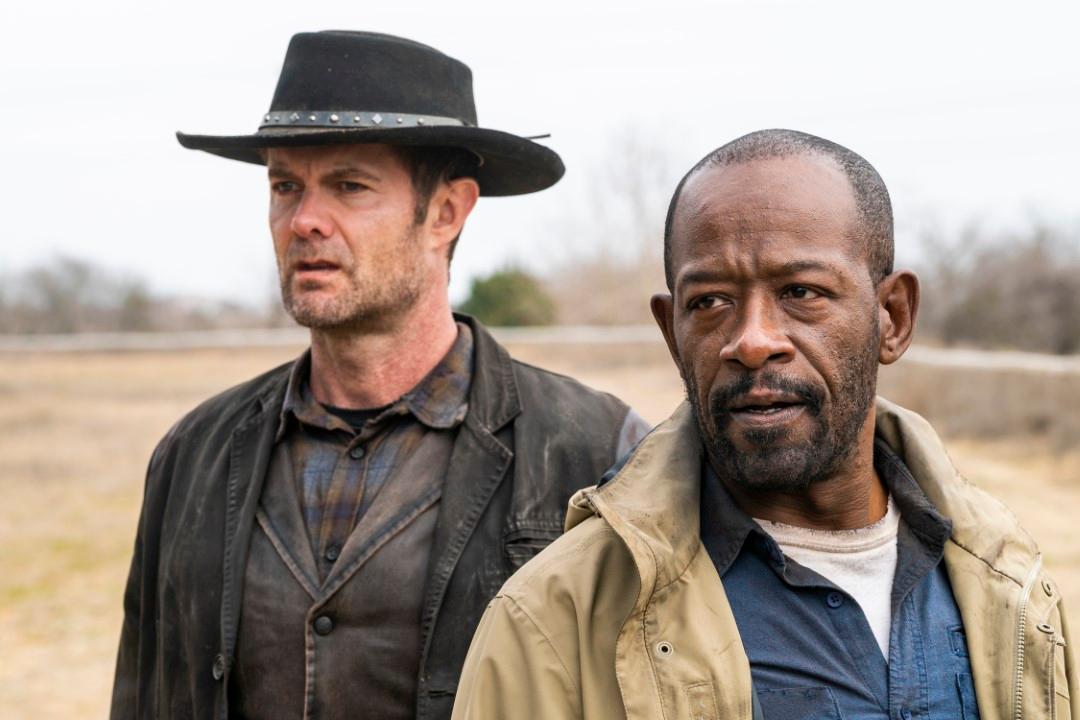 In un mondo così cruento, in cui la morte è letteralmente dietro l'angolo, sia essa in un campo di fiori azzurri, dentro una dispensa a causa di una polmonite o in un parco acquatico, il suo mantra filosofico è sprecato e spesso irritante.
Nessuno vuole sentirlo ripetere continuamente sempre le stesse frasi; la sua filosofia non conta più ed è poco credibile, perché anacronistica rispetto ai tempi che corrono.
Morgan non serve e il suo personaggio ha perso ogni vigore acquisito con The Walking Dead.
Si può e si deve fare di più. E meglio.
Non dimenticatevi di passare anche dai nostri amici di: