Il fumetto di The Walking Dead finisce con il numero in uscita questa settimana negli Stati Uniti. La notizia è stata una sorpresa per tutti poiché i due numeri seguenti erano già stati annunciati.
Il numero 193 conterrà un insolito numero di pagine, ben 71 che racconteranno il finale della serie. Nell'albo sarà presente anche il seguente discorso di commiato di Kirkman.
Anche io sono sottosopra. Questa serie mancherà anche a me come a voi, se non ancora di più. Mi si spezza il cuore doverlo fare, e dobbiamo riuscire ad andare avanti, ma amo troppo questo mondo per tirarla per le lunghe fino a quando non sarebbe più all'altezza di ciò che mi aspetto. Spero capiate. Mi auguro, cari lettori, che sappiate quanto apprezzo il dono che mi avete fatto. Ho avuto la possibilità di raccontare la mia storia esattamente come volevo per 193 numeri e di finirla a modo mio, senza alcuna interferenza lungo tutto il percorso. Questa è una cosa rara e non si sarebbe realizzata senza il supporto incondizionato che la serie ha avuto da lettori come voi. Vi ringrazio molto
Cosa accadrà invece nella serie tv di The Walking Dead?
La domanda ora sorge spontanea: la serie tv prenderà la stessa strada del fumetto? In risposta le parole del publisher di Image Comics, Eric Stephenson, sembrano piuttosto chiare.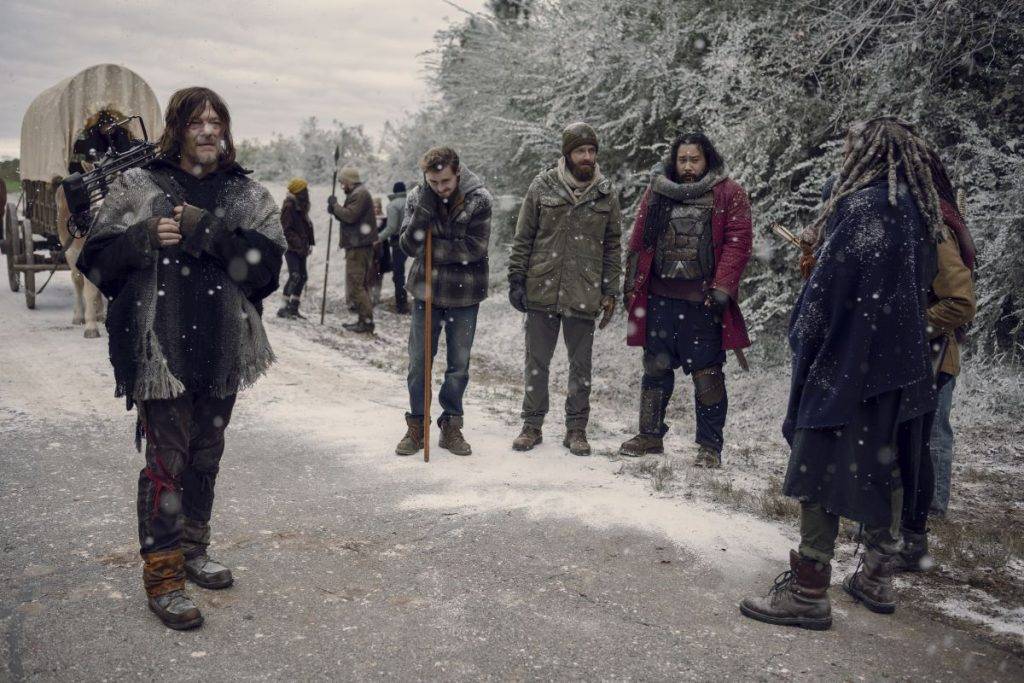 Per un fumetto mensile progredire e cambiare nel modo in cui ha fatto The Walking Dead è completamente unico, e ciò che è più impressionante è che lo ha fatto per 193 numeri senza ripartenze o rilanci. Robert Kirkman ha raccontato una storia e l'ha raccontata bene per oltre 15 anni, e mentre la maggior parte dei fumetti si basa sull'illusione del cambiamento, The Walking Dead è stato raccontato in tempo reale – i personaggi sono cresciuti da bambini ad adulti, hanno perso gli arti, hanno perso gli occhi, hanno perso familiari e amici, sono morti. […]
La serie si concluderà allo stesso modo e, anche se senza dubbio deluderà qualcuno, nel grande schema delle cose sarà un raggiungimento importante per Robert e i suoi collaboratori.
La serie tv è stata attualmente rinnovata per una decima stagione e le riprese sono iniziate lo scorso maggio. Non sappiamo ancora se questa sarà l'ultima per The Walking Dead.