È una puntata strappalacrime, ai limiti dell'introspettivo, quella di Fear the Walking Dead, una puntata che gioca sui sentimenti, sulle cose non dette, sulle relazioni complicate, perfino in famiglia.
Questa volta è Madison la protagonista, la Rick in gonnella, la vera sceriffa. La madre carro armato, quella che non piange mai, che subisce e sopporta senza fare una piega.
Non è il suo ruolo, non lo sarà mai, ma ci ha provato.
Ha provato a salvare i propri figli, a creare una comunità costruttiva, a credere in qualcosa, è stata cinica, dannatamente cinica, crudele, spietata, incomprensibile, detestabile.
Ma era Madison, e sapere che questa puntata è tutta su di lei ti fa presagire il peggio fin dall'inizio.
John Dorie ha Naomi/Laura al suo fianco – il che fa ben sperare – ma sta male, sta male parecchio e questo è uno di quei casi in cui forse l'amore non basta.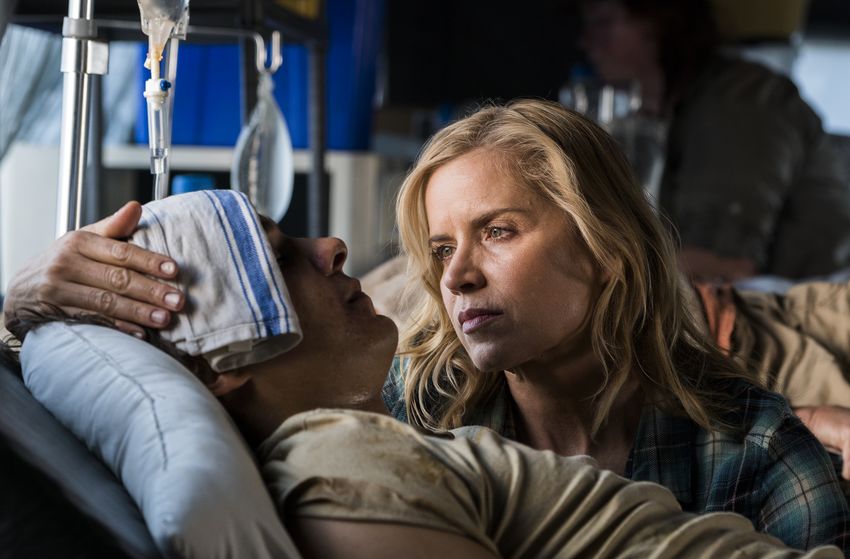 Laura (o Naomi) è fuori, alla ricerca di medicinali, mettendo a rischio la propria vita. Finalmente, ha qualcosa per cui combattere. Ha smesso di scappare, perché ora ha un posto dove tornare e quel posto è John.
Ci sono continui assalti e scontri estenuanti e Morgan è sempre lì, con la sua gamba malandata e il suo personaggio abbozzato, poco interessante.
Se Morgan doveva essere il tramite tra i due mondi – quello di Fear the Walking Dead e The Walking Dead – allora ha fallito. E non per colpa di Lennie James, sia chiaro: è proprio la storia di Morgan a essere debole.
Ma questa volta si parla solo di Madison.
Madison che ha perso tutto: il marito, il compagno, il figliastro, la stabilità, ogni certezza. Madison forte come l'acciaio, ma fragile come il cristallo, perché niente la scalfisce, ma tutto la turba. Lei non sarà mai Rick perché non riesce ad avere lo stesso sangue freddo, il cinismo che contraddistingue il personaggio portato in vita da Andrew Lincoln.
È una madre, una donna che cerca di pensare al futuro dei propri figli. E, in questo, è umana.
"Cercavo un posto in cui non dovessero fare quello che io ho fatto oggi".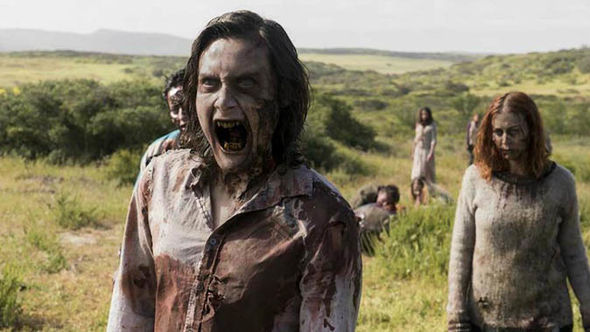 Madison è una madre e, per quanto il concetto possa sembrare un cliché, cerca di fare tutto pur di salvare i propri figli. Facile condannarla, meno semplice capire le sue motivazioni: "era viva perché i miei figli non si erano arresi".
"Quei sentimenti sono ancora vivi nei miei figli, ma quella fiamma diventa ogni giorno più debole qui fuori e non voglio che quella parte di loro svanisca."
in poche parole, Madison si è confessata, forse redenta, almeno ai miei occhi.
È morta?
Non è morta?
Io sinceramente non lo so. Madison era la bussola intorno a cui ruotava Fear the Walking Dead, quindi rinunciare a lei sarebbe durissima.
Ma è anche vero che abbiamo rinunciato in poco tempo a personaggi vitali per la Serie, quindi ci dobbiamo abituare a salutare tutti, senza doppi pensieri, senza rimpianti, senza paura.
Perché Fear the Walking Dead ci ha insegnato fin da subito a non dare mai niente per scontato, nel bene e nel male.
Madison muore in modo teatrale, magistralmente, in una catarsi di tutto ciò che non è mai stata: una leader giusta, una buona madre, una compagna affidabile.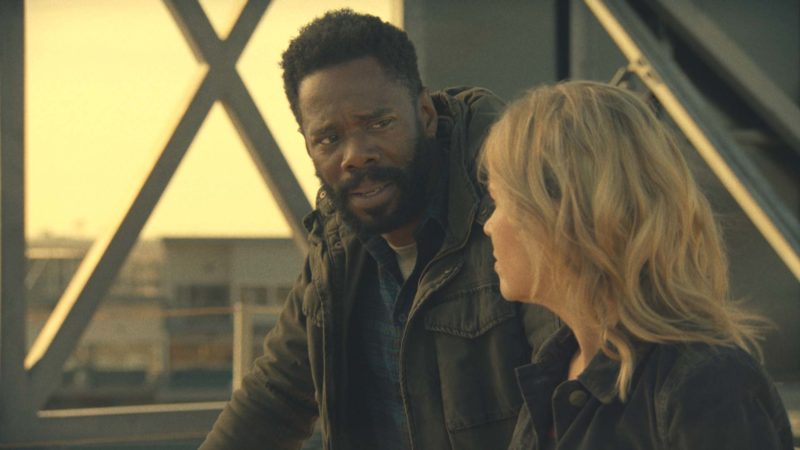 Madison è tutto quello che Fear the Walking Dead non sarà mai: forte, sicura, coerente, di carattere.
Il suo personaggio si salva con una fine che è quasi sacrificio: muore immolandosi, agnello sacrificale su un'ara di morti viventi desiderosi di divorarla, è una guerriera, non vincerà perché non può farlo, ma lascia un'impronta fortissima.
Muore per permettere agli altri, tra cui i suoi due figli, di sopravvivere.
In un certo senso è una morte catartica, redentrice, che chiude il cerchio del suo personaggio: la sua scomparsa non lascia l'amaro in bocca come quella di altri protagonisti prima di lei, è quasi giusta.
Madison la guerriera non c'è più. Ora il suo ruolo di leader sembra destinato alla figlia Alicia.
Sempre che ne sia all'altezza.
Non dimenticatevi di passare anche dai nostri amici di: