# #
Noi telefilm addicted conosciamo i canali televisivi americani come le nostre tasche, forse meglio di quelli italiani. The CW è sicuramente uno di quelli più noti, che ci ha fatto conoscere un gran quantitativo di serie TV.
Da Jane The Virgin a The Vampire Diaries, a Gossip Girl, passando per Arrow e Veronica Mars, tutti conosciamo almeno uno show mandato in onda da The CW, e sono piuttosto sicura che ne amiamo parecchi.
# #
Alcune serie TV targate CW ci hanno fatto sognare, divertire, piangere, e addirittura imprecare in turco, in certi casi (non preoccupatevi, lo faccio anche io, ogni tanto!). Altre volte, invece, siamo rimasti delusi, ma proprio tanto delusi. Vuoi perchè sembravano avere potenziale ma sono state brutalmente cancellate, vuoi perchè speravamo meglio ma la trama era davvero scialba… Insomma, siamo stati pervasi da una sensazione di delusione cocente che ci ha fatto pensare "Assolutamente no! Non ci sto!".
Ho fatto una piccola ricerca, e ragionandoci un po' su ho trovato 5 serie TV di The CW che hanno brutalmente deluso le nostre aspettative, e, per certi versi, devono aver lasciato con l'amaro in bocca anche il pubblico americano: infatti, si tratta per lo più di serie televisive cancellate dopo una sola stagione.
# #
Quindi, pronti a scoprire le 5 Serie Tv più deludenti della CW?
E allora, VIA!
1. Privileged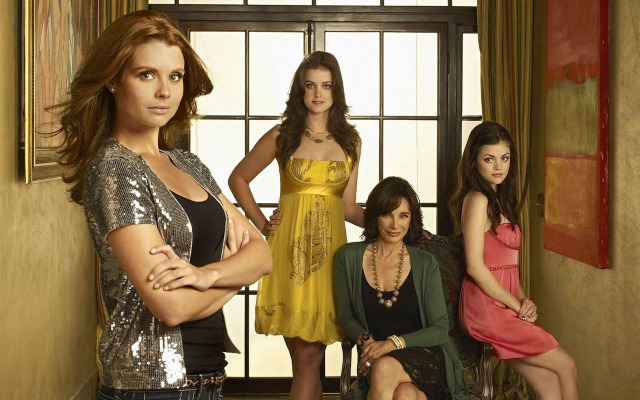 Serie TV del 2009, bisogna ammettere che presentava una trama niente male, almeno all'apparenza: la giovane Megan si trasferisce a Palm Beach per lavorare nell'editoria, ma a causa del licenziamento si troverà a fare da tutor a due giovani liceali benestanti, Sage e Rose, figlie di una magnate di un'azienda di cosmetici. Per quanto the CW nutrisse diverse aspettative per questa serie TV, ci rendiamo conto, guardandola, che siamo di fronte al solito teen drama, con triangoli (o quadrilateri) amorosi e conflitti vari ed eventuali tra sorelle. Privileged verrà quindi cancellata dopo una sola stagione. Un peccato, per un telefilm che aveva un buon potenziale alla base.