A cosa pensate se vi dico la parola "influenza"?
Il primo pensiero va inevitabilmente al naso che cola, alla tosse, al catarro e a tutti quei sintomi che richiamano il raffreddore più che l'influenza vera e propria.
In alternativa, vi sarete sicuramente immaginati tutti quei bei momenti in cui, da bambini, vi trovavate a dover restare a casa a causa della febbre, dell'influenza intestinale o di qualsiasi altro tipo di influenza. All'epoca l'idea di restare a casa ci piaceva tantissimo, perchè significava niente scuola e niente compiti! Allo stesso tempo, però, starsene fermi a letto era una vera noia, non potevi fare assolutamente nulla. Almeno, io non potevo. Quindi, avere l'influenza non era poi chissà quale divertimento.
Con il passare degli anni, però, abbiamo cominciato ad apprezzare i malesseri dell'influenza sempre di più. Non solo stavamo a casa da scuola, evitando interrogazioni e compiti vari, ma potevamo starcene rintanati sotto le coperte a macinare serie TV. Dite la verità, anche voi aspettate di essere presi dalla classica influenza di stagione per poter starvene per i fattacci vostri a guardare i vostri telefilm preferiti.
Pensando proprio a voi, ho stilato questa lista: una serie di telefilm da guardare quando si è a casa con l'influenza. Quindi, se siete stati bloccati a letto con il mal di gola, se vi state ammalando anche ora che comincia l'estate, o se siete in procinto di prendervi un'influenza colossale con tutti questi cambi di temperatura, questi sono i 10 telefilm che non potete assolutamente perdervi!
1. SCRUBS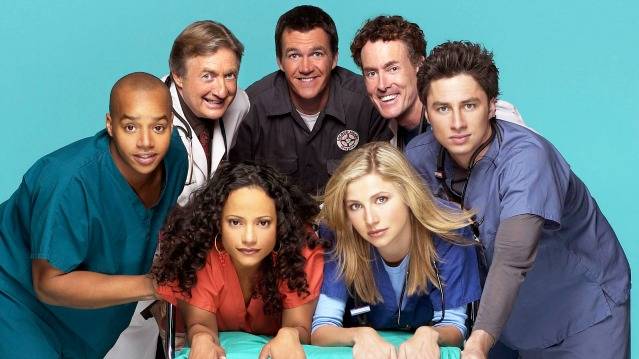 Starsene a casa malati con l'influenza significa sentirsi addosso tutti i sintomi del mondo, e farsi mille e più viaggi mentali per cercare di capire cosa cavolo ci siamo presi, e come. Potremmo andare in depressione cercando i sintomi su internet e immaginando la nostra morte imminente; potremmo buttarci su un medical drama alla ER; o potremmo decidere di guardare qualcosa che ci inserisca in ambiente medico e ci metta di buon umore. Quindi, quale telefilm meglio di Scrubs può assolvere questo compito? Puntate brevi, gag esilaranti e un'immagine di un ospedale fuori dal comune, che vi farà passare l'influenza con un po' più di allegria. Magari non vi faranno capire cosa vi siete beccati, ma vi divertirete di più a sentire la medicina spiegata da loro che non da Meredith Grey… Almeno in queste circostanze!
2. THE OC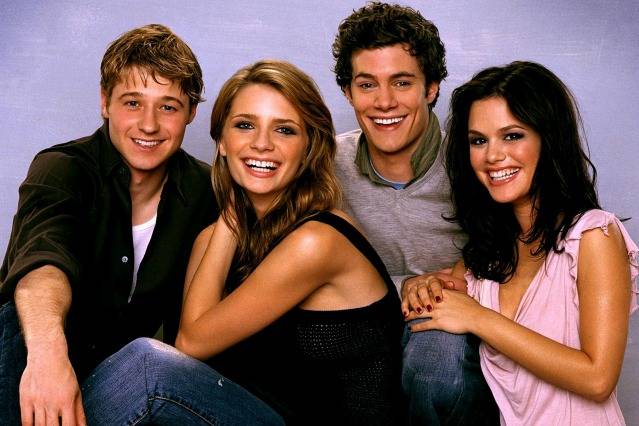 Immaginatevi in una situazione del genere: è estate, tutti i vostri amici si godono sole, mare, piscina e quant'altro… E voi siete bloccati a letto per un'influenza virale che avete preso dalla vostra cuginetta di cinque anni. Insomma, siete in una situazione terribile, che non auguro a nessuno. Al di là di tutto, avete due possibilità: o vi deprimete tra una corsa in bagno e l'altra, o cercate di guardare qualcosa che vi faccia sentire giovani, liberi, e che magari vi richiami l'aria di mare. In questo caso, The OC è esattamente il telefilm che fa per voi! L'aria di mare certo non manca, le vicende che ti tengono con il fiato sospeso nemmeno, e l'aria giovanile la fa da padrona. Cosa potreste volere di più?
3. GOSSIP GIRL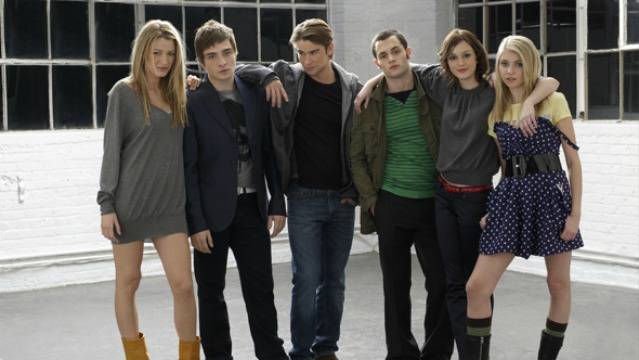 Parente stretto del precedente, resta uno dei telefilm che ha segnato la nostra adolescenza. Tutte le ragazze hanno voluto essere almeno una volta come Blair Waldorf o come Serena Van De Woodsen, e tutte loro avrebbero voluto almeno un Chuck o un Nate al loro fianco. Se siete bloccati a casa con tre coperte addosso e non sapete cosa guardare, con Gossip Girl troverete qualcosa di appassionante, intrigante e a volte anche divertente, come dimostra il trash delle ultime stagioni. E poi avrete la possibilità di sentirvi nuovamente giovani e carini, anche se magari siete bloccati a letto con un fazzoletto bagnato sulla fronte.