Disney+, la piattaforma di streaming con le grandi storie di Disney, Pixar, Marvel, Star Wars, National Geographic e Star, ha appena lanciato una nuova offerta imperdibile: l'abbonamento a 1,99€ per un mese con accesso illimitato a tutti i titoli del catalogo più tanti nuovi contenuti aggiuntivi (ecco dove e come abbonarsi). Dalla sua nascita, avvenuta nel 2019, la piattaforma si è arricchita di prodotti seriali destinati sia all'intrattenimento per tutta la famiglia, sia a un pubblico esclusivamente adulto. Titoli che non smettono di aumentare: qui trovate tutte le novità in arrivo a novembre 2021. Se avete intenzione di lanciarvi a capofitto nel catalogo di Disney+, questa lista delle 15 migliori serie tv presenti attualmente sulla piattaforma fa al caso vostro.
Ma non solo per queste: l'ampia proposta di produzioni Marvel, infatti, rappresentano dei piatti forti del catalogo. E oggi vogliamo parlarvi in particolare di come si sono evolute le serie da quando sono sbarcate su Disney+.
L'epoca delle serie della Marvel Television è finita, così come quella della collaborazione tra la Casa delle Idee e Netflix. Da circa un anno infatti l'era di un nuovo modo di fruire i prodotti Marvel è iniziata grazie a Disney+, che si appresta a rinfoltire ulteriormente il catalogo delle proprie proposte. Ma cosa è cambiato? Oggi vogliamo provare a fornirvi un chiaro quadro di riferimento che metta in luce quelle che sono state, nel panorama delle serie tv della Marvel, le principali trasformazioni verificatesi dal passaggio tra questi due periodi. Ma prima di occuparci di questo, ci pare doveroso fornirvi alcune informazioni preliminari che vi permetteranno di capire meglio il senso di questi cambiamenti.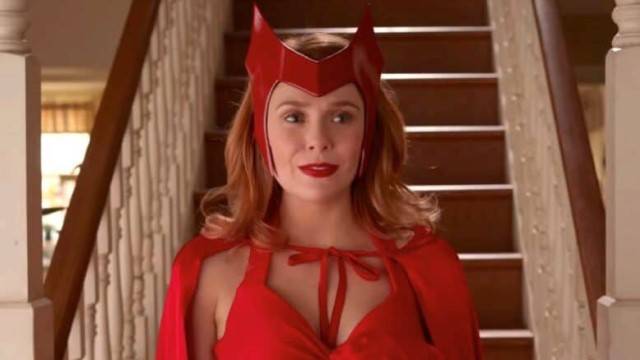 Il Marvel Cinematic Universe, detto anche solo MCU è un media franchise che sin dal 2008, col suo primo film Iron Man, si è occupato di creare una serie di pellicole prodotte dai Marvel Studios e incentrate sui personaggi appartenenti ai Marvel Comics. Se dunque il lato filmico della faccenda è sempre stato in mano ai Marvel Studios di Kevin Feige, è solo dal 2019 che questi ultimi si sono guadagnati la possibilità di detenere il controllo diretto anche del comparto televisivo, dopo l'assorbimento della Marvel Television (Agents of S.H.I.E.L.D., Agent Carter e Inhumans della ABC) fino ad allora guidata da Jeph Loeb.
Che tra le due teste dell'azienda ci fossero da sempre state divergenze creative ed editoriali non è certo un mistero: l'incomunicabilità tra i prodotti delle due divisioni è risultata piuttosto palese tant'è che tutt'ora anche per i fan del franchise è difficile capire se tutto questi prodotti siano o non siano canonici.
Ma non finisce qui, perché, come ben sapete, a partire dal 2013 la Marvel Entertainment ha collaborato e stretto numerosi accordi con varie reti televisive e piattaforme streaming. Netflix ha infatti avuto la possibilità di produrre le serie tv Daredevil, Jessica Jones, Iron Fist e Luke Cage, culminate nella miniserie The Defenders e The Punisher, tutte inquadrabili, nonostante il cambio di tono, nel MCU. FX ha invece ottenuto Legion, ambientata in un universo parallelo rispetto a quello dei film degli X-Men della Fox, che a sua volta ha poi prodotto The Gifted. A Freeform della ABC sono andati invece i diritti di Cloak & Dagger, mentre Hulu ha in seguito creato Marvel's Runaway.
Cosa hanno avuto in comune tutti questi prodotti oltre alla provenienza fumettistica? Tutti si sono naturalmente conclusi o hanno subito una cancellazione prematura entro e non oltre il 2019, anno in cui Marvel Television fu inglobata nei Marvel Studios e in cui si concluse l'acquisizione della Fox da parte di Disney (con tanto di X-Men, I Fantastici 4 e Deadpool). Tutti i diritti dei personaggi della Casa delle Idee sono tornati all'ovile e l'intero controllo creativo dei prodotti seriali è arrivato nelle mani di un'unica divisione, sotto lo sguardo vigile della Disney e di Kevin Feige, dal 2019 novello direttore creativo della Marvel.
Un preambolo forse troppo pieno di nomi e di dati, ma davvero essenziale se vogliamo capire esattamente cosa sia cambiato per questi prodotti a partire dal lancio di Disney+, che guardate un po' la coincidenza, è avvenuto in America proprio nel novembre 2019.
Con il pieno controllo su tutti i suoi prodotti supereroistici, Disney ha infatti deciso di fare quel passo che prima non aveva mai osato realmente fare, sia per divergenze interne ai vertici dell'azienda, sia per difficoltà produttive: far sì che la coerenza interna del MCU fosse effettivamente estesa alle proprie serie tv. Se anche infatti le serie Netflix o ABC in precedenza potevano, all'interno dei propri episodi, reiterare riferimenti ai film del franchise ed essere inserite all'interno di contesti derivanti da essi, non si poteva di certo dire il contrario.
Nonostante i fan abbiano per anni sognato di vedere gli Avengers collaborare con i Defenders, nelle pellicole del MCU non avevamo fino ad ora mai avuto riferimenti a personaggi o eventi delle serie televisive. Queste ultime, infatti, pur risultando a loro modo piacevoli e capaci di intrattenere, non avrebbero mai potuto influenzare il corso dei film del franchise.
Tuttavia, ora tutto è cambiato: non solo a essere i principali protagonisti delle serie di Disney+ sono gli stessi personaggi che abbiamo imparato ad amare al cinema, ma le vicende vissute da essi negli episodi degli show andranno addirittura a influenzare inevitabilmente il futuro dell'intero Marvel Cinematic Universe! Pensiamo per esempio al personaggio di Scarlet Witch (che rivedremo in Doctor Strange in the Multiverse of Madness), una supereroina totalmente cambiata dopo gli eventi di WandaVision. Oppure proviamo a riflettere sulle ripercussioni che l'intero Universo Marvel subirà dopo il finale della prima stagione di Loki.
Ma non solo protagonisti già noti al pubblico dalle pellicole: anche personaggi ancora inediti che appariranno nelle serie tv saranno parte integrante di alcuni futuri film! I più informati sapranno infatti che Kamala Khan, la Miss Marvel di un'omonima serie tv di prossimo arrivo, sarà anche tra i protagonisti principali della pellicola cinematografica The Marvels, in arrivo nel 2023.
Un continuo intrecciarsi di eventi che dovrebbe garantire una coerenza interna senza paragoni, ma che però rischia di limitare di parecchio la libertà creativa di autori e sceneggiatori che dovranno essere sempre più attenti a incasellare correttamente tutti o pezzi del grandissimo puzzle.
Cambia dunque la coerenza narrativa, ma cambia anche lo stile, che inevitabilmente si deve in parte uniformare a quelli che sono gli standard consolidati del Marvel Cinematic Universe: una trama non troppo complicata (salvo qualche eccezione), tanta azione e un lato umoristico abbastanza presente. Si tratta di una standardizzazione volta a creare prodotti adatti a tutte le età, apprezzabili a più livelli da grandi e piccini ma che comunque permette una certa dose di sperimentazione per quanto riguarda i generi.
Così come nei film MCU abbiamo infatti avuto pellicole supereroistiche che si rifacevano all'heist-movie, al buddy-movie, al genere on the road e così via, anche le serie tv presentateci su Disney+ hanno sfumature legate a diversi generi seriali: mistery per WandaVision, fantascienza alla Doctor Who per Loki, fantapolitica per The Falcon and The Winter Soldier.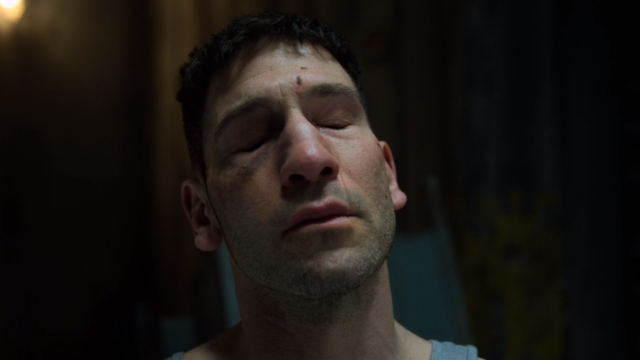 Sperimentare sì, ma all'interno di un linguaggio comune dove non potremmo mai assistere a una componente di crudo realismo e di violenza come quella vista in serie come Daredevil e The Punisher. Ma se sottoposti a un quasi obbligato cambio di tono, non è detto che i personaggi che abbiamo imparato ad amare in altri canali o piattaforme streaming in passato non possano tornare!
Se infatti qualche mese fa sembrava impossibile per esempio rivedere Matt Murdock nel MCU, alcuni rumor non confermati ci invitano a sperare. Dopotutto, sembrava poco credibile anche un'entrata in scena di Deadpool, ritenuta da molti poco attuabile a causa dell'eccessiva violenza del personaggio, ma di fatto confermata da alcuni mesi a questa parte. Se i personaggi delle serie Marvel's Netflix dovessero fare ritorno sarebbero però reintrodotti ex novo per giustificare un cambiamento di tono? O magari potrebbero provenire da un Universo alternativo a quello principale?
In fondo, la serie animata What If….? è servita anche a questo: a sperimentare coi multiversi e ad abituare lo spettatore all'idea che quello presentato fino ad ora sia solo uno dei tanti possibili universi Marvel!
Ma come rendere credibile una coerenza narrativa tra film e serie tv Marvel se non innalzando quelle che sono le spese produttive in maniera tale da creare prodotti visivamente degni di un potenziale rilascio al cinema? Guardando le serie Marvel di Disney+, è impossibile negare (a eccezione di qualche scivolone sulla computer grafica) che questi prodotti anche solo da un punto di vista tecnico siano stati curati egregiamente. Lo sforzo produttivo visto in questi show è tale da farci pensare che tali prodotti, di per sé parecchio brevi per gli standard seriali, siano davvero dei film divisi in sei parti per essere visionati gradualmente dal pubblico.
Insomma, un'alternanza tra pellicole cinematografiche vere e proprie e film mascherati da serie tv che, in virtù del loro rilascio settimanale, impegneranno lo spettatore per quasi tutto l'anno, così da permearne completamente la quotidianità. Un esperimento visionario e inedito che potrebbe avere un successo incredibile ma che d'altra parte potrebbe anche portare lo spettatore a provare un eccessivo senso di saturazione qualora iniziasse a non sentirsi più appagato da questi prodotti.
Sono anni che gli haters profetizzano un'imminente crisi del Marvel Cinematic Universe, eppure quello che pareva essere un crollo inevitabile non si è ancora fatto sentire, e finché Disney avrà ben chiaro il proprio progetto e continuerà a investire su progetti coinvolgenti i fan del franchise potranno continuare a dirsi soddisfatti.