L'horror è un genere che va di moda da anni. Cinema e televisioni si sono adattate producendo un gran numero di show finalizzati a suscitare negli spettatori tensione e spavento. Le storie di fantasmi, zombie, clown assassini e streghe che popolano gli schermi di tutto il mondo vivono però solo di supposizioni. Racconti leggendari e narrazioni che nel corso degli anni sono passate di bocca in bocca e che sono state presunte vere…fino a prova contraria. Nessuno di questi racconti tuttavia potrà mai essere spaventoso quanto quello di Chernobyl, la nuova serie tv targata HBO.
Chernobyl non è una serie tv horror, è chiaro, eppure ha la capacità di incutere in chi la guarda un gran numero di suggestioni agghiaccianti. Riesce in questa impresa senza fantasmi o streghe, limitandosi a descrivere in modo fedele e puntuale la realtà di quanto avvenuto la notte del 26 aprile 1986 nella centrale nucleare Vladimir Il'ič Lenin.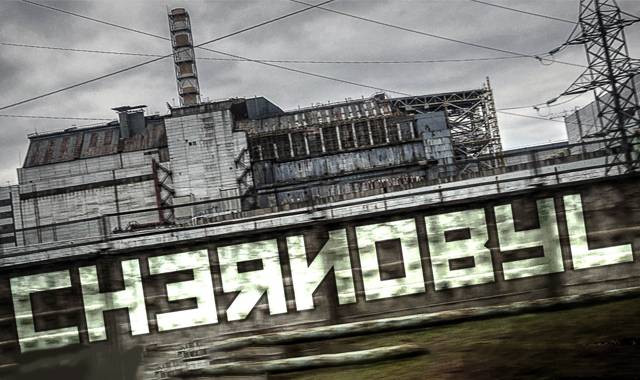 Il regista Johan Renck (che ha diretto tra gli altri alcuni episodi di Breaking Bad) riesce in maniera impeccabile a descrivere la tranquilla realtà di Pryp'jať, la cittadina più attigua alla centrale nucleare. Con i suoi alti palazzi e le pareti foderate in carta da parati colorata, in opposizione al grigiore austero delle sue costruzioni. La città ospitava per lo più i lavoratori della centrale nucleare e le loro famiglie. Una comunità che ha perso tutto in una notte.
L'ordine dei vertici politici di non divulgare la notizia del disastro alla stampa e di minimizzarne la gravità ha ritardato di un intero giorno le operazioni di evacuazione. Dopo l'esplosione ogni residente era in pericolo. Tutto il continente lo era.
In una scena da brividi del primo episodio viene sottolineato come gli abitanti di Pryp'jať fossero ignari del pericolo durante l'incendio.
Li vediamo riuniti ad ammirare il bagliore dell'aria, che quella notte scintillava di luminescenze mortali, per la presenza di iodio radioattivo emanato in grandi quantità dal nocciolo fuso. La lenta ripresa dei volti di uomini, donne e bambini sorridenti e quasi incantati dai colori che il fumo sprigionava, se decontestualizzata, potrebbe sembrare parte di uno show leggero e romantico. È terrificante invece la consapevolezza che quell'aria brillante non era altro che il nemico.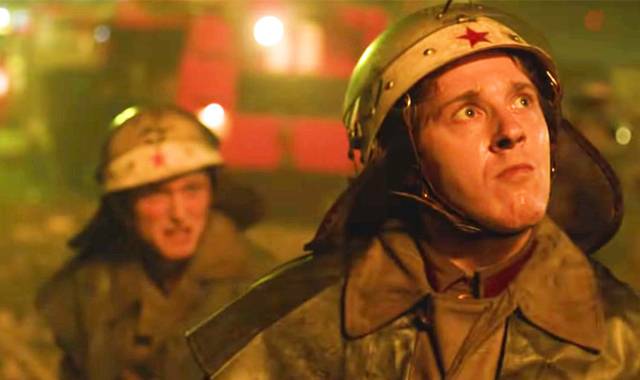 Un nemico come la pioggia in The Rain e i vaganti in The Walking Dead, ma più pericoloso, quello di Chernobyl . Perché la radioattività non la vedi a occhio nudo fin quando non è troppo tardi. Fin quando non apre squarci nella carne come quelli (fedelmente riportati) dei lavoratori di turno alla centrale al momento dell'esplosione.
Dall'inizio della miniserie viene reso chiaro come il tentativo di insabbiare l'accaduto, per l'URRS che stava vivendo le fasi finali della Guerra Fredda, sia stato scellerato e sprezzante della vita umana. La disinformazione pretesa dai potenti nella notte del 26 aprile 1986, infatti, è un altro attore di questa miniserie. Ci mostra, mascherandosi da scelta per il bene comune, i danni che la negazione e l'incuria per la vita umana siano in grado di cagionare e quanto coraggio ci voglia a perseguire la verità.
Come il rumore, costante e in crescendo dei contatori geiger impiegati dai protagonisti, la tensione dello spettatore permane per tutta la visione di Chernobyl.
Costante e in crescendo.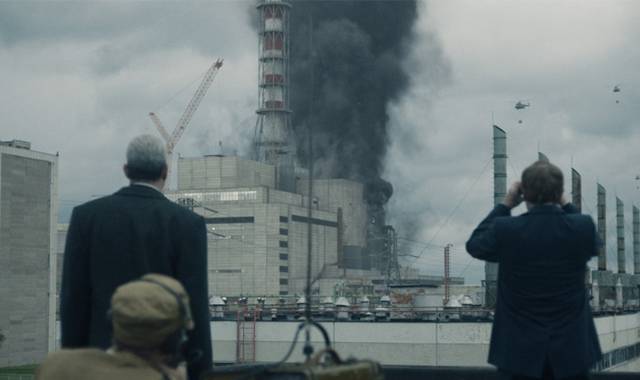 La miniserie HBO in cinque episodi riesce a insinuare nello spettatore la più pura forma di orrore e ci riesce senza Jumpscare, ma raccontando una delle pagine più drammatiche della storia dell'uomo. L'orrore di non essere più al sicuro nella propria casa, di non esserlo in nessun posto della città e il dolore durante l'improvvisa evacuazione (avvenuta circa trenta ore dopo l'esplosione del reattore 4).
Il nocciolo è esposto. Il fuoco che stiamo guardando con i nostri occhi sta diffondendo il doppio delle radiazioni della bomba di Hiroshima. Questo ogni singola ora.
Queste parole pronunciate da Legasov, il chimico sovietico che per primo ha realizzato quanto il disastro fosse grave, suonano come una condanna a morte.
Chernobyl ci ricorda quanto sia semplice perdere tutto. Lo fa mostrando la realtà di Pryp'jať, passata in poche ore dall'essere una normale cittadina al divenire un luogo fantasma. Inabitabile per i prossimi 200 mila anni. L'immagine di decine di autobus che lasciano la città carichi di persone costrette ad abbandonare la vita che conoscevano è drammatica. Ma è ancora più struggente seguita dalla scena di un cane che rincorre uno di quegli autobus, con dentro la sua famiglia.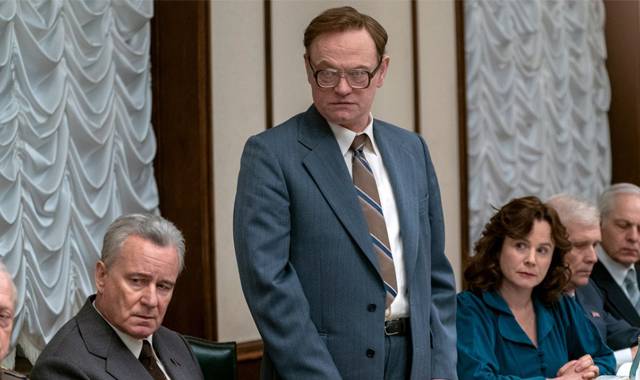 Chernobyl è questo. Il racconto di come la realtà possa diventare il film dell'orrore più spaventoso di sempre. Cittadini senza più una città costretti a lasciare tutto in una notte, per una serie di errori umani. Infermiere e medici impegnati a soccorrere le vittime delle radiazioni senza curarsi di prendere precauzioni per la propria salute, così come altri uomini coraggiosi lavoravano senza sosta per limitare i danni.
Dal prossimo 10 giugno Chernobyl verrà trasmessa su Sky, per ripercorrere passo dopo passo un dramma terribile, reale e indimenticabile, le cui conseguenze infesteranno la nostra terra per i secoli a venire.