Chernobyl è una delle serie più apprezzata degli ultimi anni. Una miniserie che racconta uno dei disastri più gravi del secolo scorso ma del quale in verità si sa poco. L'autore della serie tv, Craig Mazin, accettando l'enorme responsabilità nel mettere in scena questo evento, è riuscito a condensare l'enorme quantità di informazioni necessarie alla ricostruzione di tutto ciò che ha portato all'esplosione del reattore 4.
Si grida al capolavoro. Chernobyl ha raccontato un fatto storico con obiettività, romanzandolo quanto necessario, con il giusto tono. Non ha tentato di impressionare il pubblico con facili stratagemmi ma ha lasciato che a farli riflettere fosse la nuda e cruda verità. L'attenzione al dettaglio è maniacale, i fatti così reali e sconvolgenti ci colpiscono come pugni allo stomaco. Non si cambierebbe niente, né gli attori, né le battute, i tempi o i silenzi, né le scenografie, la tecnica narrativa o il numero degli episodi. I dialoghi sono essenziali, senza metafore o iperboli, e la gamma dei grigi è opprimente.
Chernobyl è un thriller psicologico pazzesco dove il nemico è invisibile e fa più paura di molti in carne e ossa. Una serie tv riassunta dalla frase di Legasov, che ci fa riflettere su quello che Chernobyl ci ha lasciato: "What is the cost of lies?"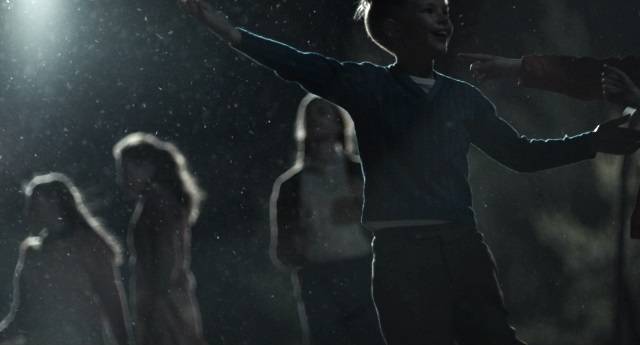 Parlare di Chernobyl significa ricordare le migliaia di persone che hanno contribuito a evitare una catastrofe globale, lavorando senza sosta per salvare l'umanità anche a costo della loro stessa vita. Erano soldati, ingegneri, scienziati, minatori, civili, studenti e molto altro. Non lo fecero per fama o soldi. Lo fecero per responsabilità, perché qualcuno doveva farlo. Tra queste persone ne ricordiamo tre.
Per evitare una seconda catastrofica esplosione, Shcherbina chiede a tre volontari di farsi avanti al fine di entrare nella centrale nucleare e svuotare i serbatoi d'acqua. Siamo nella seconda puntata di Chernobyl e, dopo un serrato botta e risposta tra Shcherbina, gli operai e gli ingegneri, Alexei Ananenko, Valeri Bezpalov e Boris Baranov si fanno avanti. Scesero sotto la centrale, immersi in quell'acqua radioattiva fino alle ginocchia, accompagnati solo dal suono metallico dei contatori geiger in una scena profondamente tesa e inquietante. Rimaniamo con il cuore in gola. Shcherbina chiede se le radiazioni potrebbero già averli uccisi. Legasov annuisce con una smorfia.
Eppure ce la fanno, salvando l'Europa da un'apocalisse radioattiva. Si credette per molto tempo che la loro fosse stata una missione suicida. Invece sono sopravvissuti. Ma chi erano in realtà questi eroi?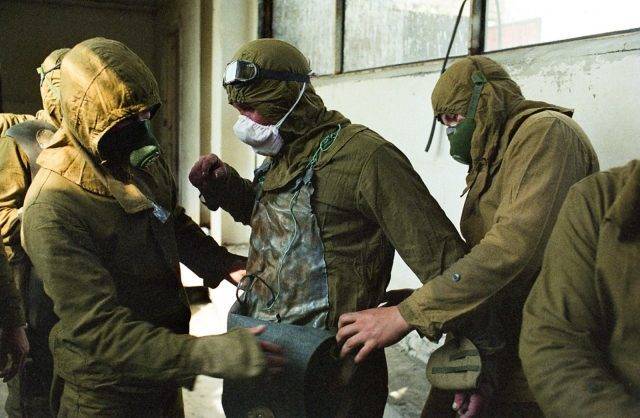 La vita di due di loro è avvolta nel mistero. Per la precisione è meglio dire che le informazioni a nostra disposizione sono molto poche.
Valeri Bezpalov era ingegnere capo del reparto turbine della centrale di Chernobyl. Aveva una famiglia composta da sua moglie, sua figlia e due figli piccoli. Tutt'oggi è ancora vivo (anche se qualche fonte dice che è morto nel 2015) e la sua casa si trova vicina a quella di Alexei Ananenko. Tuttavia le sue condizioni di salute non devono essere ottime poiché nell'aprile 2018, quando il presidente dell'Ucraina ha premiato coloro che avevano contribuito a riparare il disastro di Chernobyl, Bezpalov non si è presentato per problemi di salute. Si pensa che possa anche aver continuato a lavorare nel settore nucleare ma le fonti non sono certe a riguardo.
Al tempo il giovane Boris Baranov era un operaio della centrale e ricopriva la carica di direttore dei turni. Il ruolo di Baranov in questa missione era semplice: sorreggere la lampada che avrebbe illuminato il percorso, le valvole, i tubi e facilitare il lavoro ai due ingegneri. Non si sa poi molto altro della vita di quest'uomo. Nato nel 1940, è deceduto nel 2005 a causa di alcune complicazioni cardiache all'età di 65 anni. A ritirare la sua medaglia nel 2018, infatti, era stato il nipote.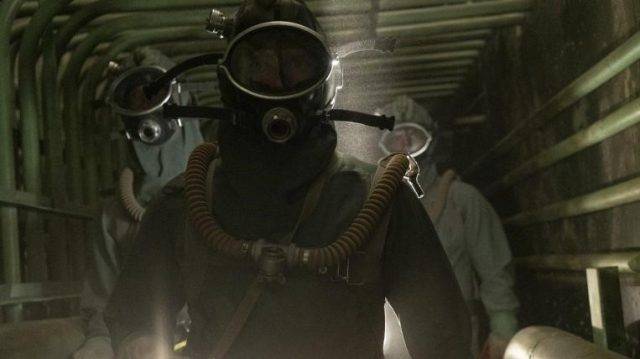 Di Alexei Ananenko invece sappiamo molto di più.
Nato nel 1959 in Russia, era un ingegnere nucleare laureatosi presso l'Istituto energetico di Mosca nel 1983. Sposato e con un figlio, aveva partecipato alla costruzione della centrale di Chernobyl. Collaborò al disegno delle saracinesche e conosceva il luogo e il modo in cui erano piazzate le valvole. In una recente intervista al Daily Mail, ha rivelato di non essersi mai sentito un eroe. Insieme ai suoi colleghi, aveva semplicemente fatto il suo lavoro. Non si propose eroicamente ma obbedì agli ordini. Del resto, non era nemmeno stato informato con chiarezza dei rischi che stava correndo. Ciò differisce non solo da quello che ci era stato mostrato nella miniserie ma anche da quello che le autorità sovietiche stesse avevano dichiarato.
Nonostante abbia portato con sé due dosimetri, Ananenko non ricorda la cifra esatta della quantità di radiazioni che ha assorbito. Ciò che si ricorda però è la sensazione provata nel momento in cui lui e i suoi colleghi riuscirono ad azionare le valvole:
"Quel rumore fu un'emozione indescrivibile. Non avevamo bombole di ossigeno come è stato rappresentato nella miniserie. Cercammo di fare tutto il più velocemente possibile per ridurre le radiazioni assorbite".
Ananenko non ha subito gravi problemi di salute per sua fortuna e ha lavorato nel settore nucleare fino al 2017, ricoprendo anche ruoli dirigenziali. È stato costretto al ritiro poiché coinvolto in un grave incidente automobilistico che lo ha fatto andare in coma e ha danneggiato la sua memoria. Decorato con medaglie, oggi conduce una vita ordinaria nella sua Ucraina, è un pensionato sessantenne e percepisce una pensione statale di circa 369 euro.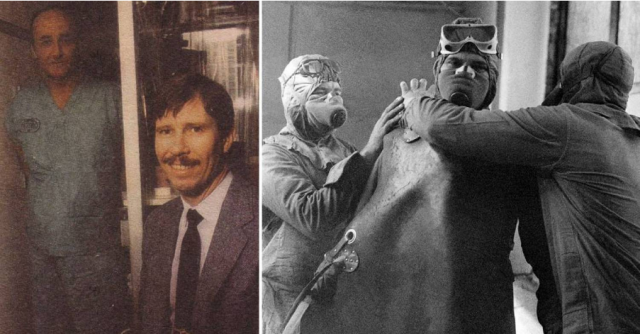 Indipendentemente dalla loro storia e delle informazioni che abbiamo su di loro, essi hanno contribuito in maniera decisiva a salvare l'Europa da un disastro ancora più grande.
Quando pensiamo che il genere umano non possa redimersi, ricordiamoci di questi uomini e di tutti coloro che erano presenti a Chernobyl. Su di loro non ci sono molte foto, spesso non conosciamo nemmeno i loro nomi e non hanno fatto dei film per celebrarli. E allora facciamolo noi: siamo grati a Mazin e alla HBO che ci hanno ricordato chi sono i veri eroi.