Erano le 1:23 quando nel 1986 la centrale nucleare di Chernobyl esplose. Uno spettacolo raccapricciante, perverso e pericoloso. In tutta Europa le piante muoiono, gli animali si infettano, le persone soffrono e la morte arriva, incarnata da una nuvola. La miniserie HBO (eccone 5 che sono dei capolavori nel loro genere) ci racconta un disastro, una tragedia difficile da affrontare, in maniera impeccabile, senza cedere né al pietismo né alla troppa spettacolarizzazione.
I fatti sono narrati in maniera onesta e trasparente in modo da essere coerenti con lo scopo di Chernobyl: dimostrare come le menzogne conducono alla tragedia. Ci racconta e ci fa riflettere sulla nuda e cruda verità, ci ricorda chi si è sacrificato per salvare il mondo da un disastro ancora più grande. HBO ha tirato fuori dal cilindro un vero capolavoro. Di questa miniserie non cambieremmo niente.
Un grande spazio in Chernobyl è occupato dalle indagini che condusse il governo su questo avvenimento. Il Cremlino scelse per questo compito Boris Shcherbina, catapultandolo improvvisamente in una realtà complessa e spaventosa.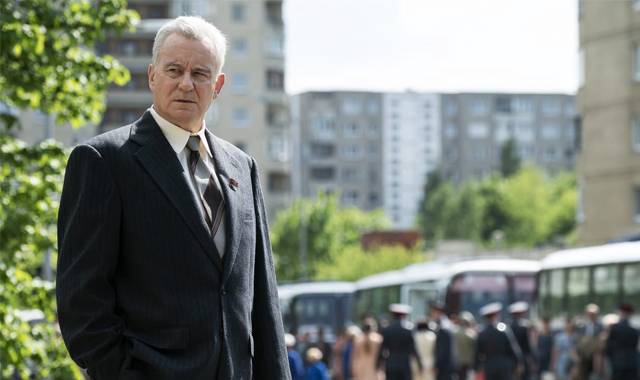 Shcherbina è in apparenza un uomo tutto d'un pezzo, abituato alla freddezza e al cinismo per via della posizione che ricopre. Viene mandato alla centrale convinto che la situazione fosse sotto controllo. Solo quando arriva sul posto capisce qual è la vera entità del danno. È quello che accomuna un po' tutti i personaggi di Chernobyl: l'inconsapevolezza di quello che era accaduto e delle sue conseguenze. L'incontro con Legasov è fondamentale per il percorso del personaggio che cambierà a livello politico e umano.
È Stellan Skarsgård a interpretare questo personaggio scritto in maniera esemplare, simbolo di Chernobyl e di un concetto di fiducia: quando tutto va a rotoli basta un solo uomo retto al comando per salvare un popolo. Shcherbina è quell'uomo, come lo stesso Legasov gli dice su quella panchina alla fine della miniserie.
Fra tutti i ministri e fra tutti gli ufficiali, fra tutta la congrega di sciocchi ubbidienti… per sbaglio hanno mandato l'unico uomo capace.
Una frase beffarda e consolatoria per un uomo che si è sempre caricato il peso della responsabilità sulle spalle. I suoi occhi diventano grandi e si riempiono di paura, ma non per la sua imminente morte. C'è il timore profondo di aver sprecato la sua vita, una paura reale e sincera che tutti abbiamo ma che forse non attribuiremo mai a un uomo come Shcherbina.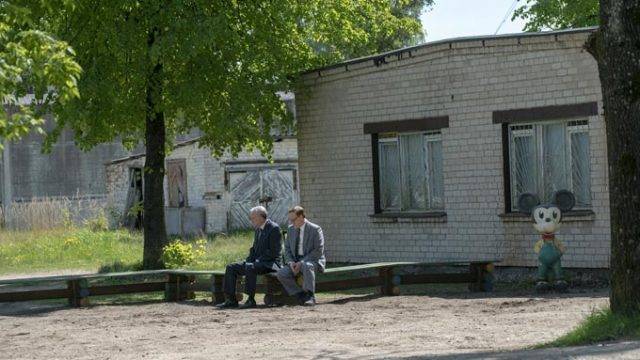 Come quasi tutti i personaggi di Chernobyl, Boris Shcherbina è realmente esistito. Purtroppo è sempre difficile trovare informazioni sulla vita di personaggi politici sovietici. Quello che sappiamo su di lui è soprattutto legato ai fatti di Chernobyl. Lo stesso Stellan Skarsgård si è attenuto solamente al copione per costruire il suo personaggio. In un'intervista ha dichiarato:
The real man is different from the man that I'm playing. The real man is very hard to get any information about. I play the character of the script, and the script and the story need some things from this character, whether that was the way he was or wasn't. I don't even look like the original character, Boris Shcherbina.
In ogni caso qualcosa di lui sappiamo. Boris Shcherbina è nato nel 1919 a Debal'ceve, nell'Oblast' di Donec'k, che faceva parte della Repubblica Socialista Sovietica Ucraina. Figlio di un ferroviere, si è laureato presso l'Istituto di ingegneria del trasporto ferroviario di Kharkov nel 1942 e presso la scuola di partito del Comitato Centrale del Partito Comunista Ucraino nel 1948. Entrò nel Partito Comunista Sovietico nel 1939 e si arruolò come volontario nella Guerra d'Inverno contro la Finlandia. Nel corso della seconda guerra mondiale si occupò delle forniture ferroviarie per l'esercito.
Iniziò a svolgere lavori di partito dal 1944, ricoprendo varie cariche da segretario. In particolare nel 1961 divenne Primo Segretario del Comitato nell'Oblast' di Tjumen'. Durante quella carica fondò l'industria del petrolio e del gas nella Siberia occidentale. Fu nominato a capo del Partito Comunista Siberiano e, durante il suo mandato, supervisionò la costruzione della diga di Irkutsk, di Bratsk e di molte città. Sempre nel 1961 divenne un membro candidato del Comitato Centrale del Partito Comunista Sovietico. Il suo grado continuò a salire finché non divenne il Ministro del Petrolio e del Gas nel 1973. Tre anni dopo divenne membro ufficiale del Comitato Centrale, carica che mantenne fino alla sua morte.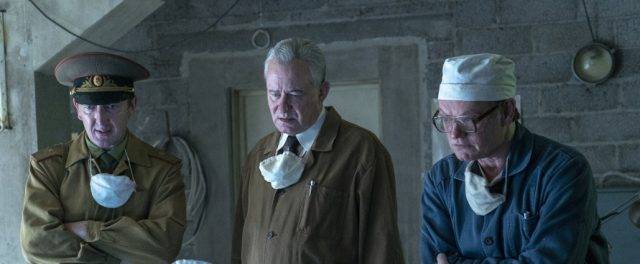 Nel 1984 diventò Vicepresidente del Consiglio dei Ministri e mantenne questo ruolo fino al 1989. In quegli anni fu capo dell'unità di crisi istituita per indagare sul disastro di Chernobyl. Organizzò la liquidazione dell'incidente, l'evacuazione degli abitanti della città di Pryp"jat', la lotta all'incendio, la decontaminazione del territorio e molte altre cose. Con grande autorità riuscì a gestire il tutto e, dopo Chernobyl, ebbe un incarico simile nel 1988 quando un terremoto di magnitudo 6.8 con epicentro a Spitak colpì l'Armenia. Nel 1990 cercò di opporsi all'elezione di Boris El'cin come nuovo presidente del Soviet Supremo della Repubblica Socialista Federativa Sovietica Russa. I suoi sforzi furono vani.
Morì a mosca il 22 agosto 1990, all'età di settanta anni, dopo una lunga carriera al servizio dell'Unione Sovietica. Per questo ha ricevuto due ordini di Lenin, l'Ordine della Rivoluzione d'Ottobre, altri due ordini e varie medaglie. Non sappiamo se la sua morte fu dovuta alle massicce dosi di radiazioni a cui Shcherbina fu esposto a Chernobyl. Questo perché un decreto del 1988 del governo sovietico proibiva ai dottori di riportare l'esposizione a radiazione come causa di morte o malattia.
Questo è quanto sappiamo della vita di Boris Shcherbina. Forse è troppo poco, forse è abbastanza, forse l'unica cosa cosa che veramente ci importa è che abbia contribuito a limitare i danni di un disastro mostruoso. Senza di lui il mondo sarebbe diverso oggi.