9) Il Dothraki di Ser Jorah Mormont – Game of Thrones, 2×10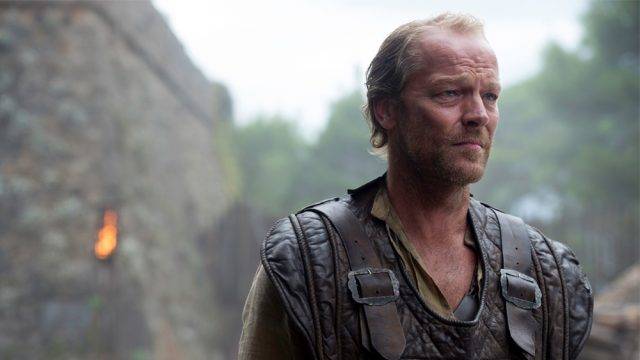 Il Dothraki è una lingua creata ad hoc per Game of Thrones (di cui vi elenchiamo i peggiori personaggi)e, come ogni ogni linguaggio che si rispetti, ha la sua sintassi e un suo lessico.
Durante l'episodio 2×10, però, il personaggio di Ser Jorah Mormont ha improvvisato una frase in Dothraki, senza tener conto degli errori grammaticali. Il motivo di tale decisione è da ricercare nella mancata reperibilità di David J. Peterson. I produttori infatti mandarono una e-mail al linguista dello show per chiedergli di tradurre una frase nella lingua Dothraki. Ma egli non riuscì a rispondere in tempo, spingendo la crew a improvvisare quel momento.
L'attore di Ser Jorah, Iain Glen, cercò di basarsi sulle vecchie battute tradotte nel linguaggio, prima di entrare in scena e pronunciare i suoi versi. Fortunatamente, Peterson riuscì a inserire quella formulazione all'interno del vocabolario Dothraki.