Breaking Bad è a tal punto ricca e profonda da aver offerto la possibilità di creare da una propria costola una delle migliori serie tv degli ultimi anni. Stiamo parlando di quel Better Call Saul che forse non aveva convinto tutti all'inizio, ma che si è poi attestato su livelli di qualità realizzativi inauditi, in alcuni scorci migliori addirittura della serie madre.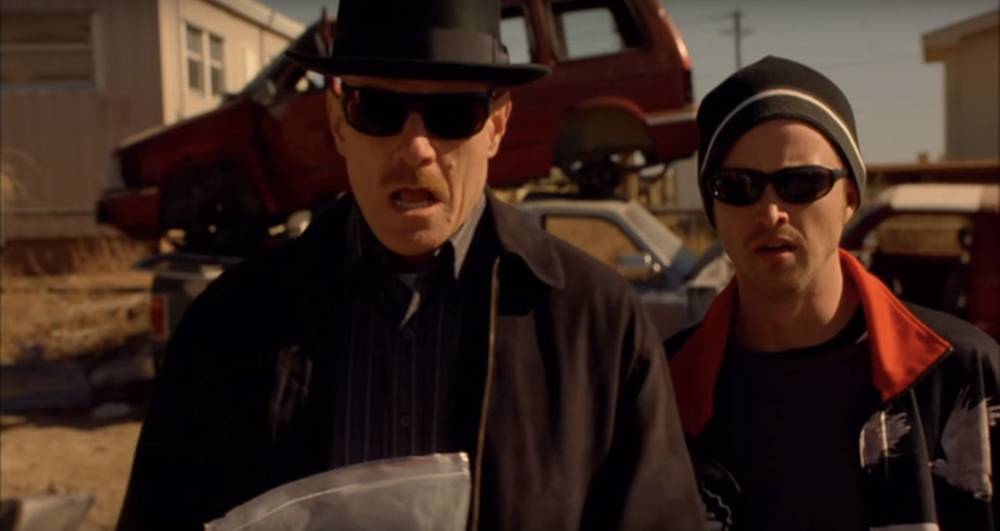 La produzione di uno spin-off di tale livello porta con sé la naturale aspettativa di nuove opere legate al mondo di Breaking Bad, dal momento che noi fan tutti non ci stancheremmo probabilmente mai di vagare per i deserti del Nuovo Messico e di odiare Hector Salamanca. Volendo ragionare su tale possibilità, bisogna porsi però due domande necessarie: chi sarebbe il candidato ideale per un eventuale progetto? Sarebbe giusto farlo?
Andiamo con ordine e cerchiamo di ricostruire ciò che sappiamo. Da più parti si leva la voce di un possibile progetto volto ad approfondire le origini di Gustavo Fring, villain rimasto nel cuore di ogni appassionato per il suo carisma e per la favolosa interpretazione di Giancarlo Esposito, affascinante oltre ogni dire. Un bel pezzo del successo di Breaking Bad è sicuramente rappresentato da questo personaggio. A tal proposito è stato proprio l'attore statunitense a paventare nel 2017 l'ipotesi di un possibile progetto stand alone dedicato al personaggio.
Di seguito le dichiarazioni rilasciate per Entertainment Weekly in occasione del suo ritorno in Better Call Saul:
È qualcosa di cui ho parlato molto spesso, ma credo che, se verrà esplorata buona parte del personaggio di Gus in Saul, sarò soddisfatto e non sentirò la necessità di The rise of Gus.
Esposito si è dichiarato quindi favorevole a un eventuale progetto, a patto che sia volto ad esplorare qualcosa di nuovo, che non sia quindi già stato approfondito nelle serie precedenti. Volontà decisamente comprensibile quella dell'attore, alla luce del fatto che come ormai sappiamo nella serie dedicata a Saul il personaggio viene sicuramente esplorato in maniera più approfondita (ecco come).
Tuttavia i fan non hanno smesso di pensare a questa possibilità, spinti dall'amore per un personaggio così affascinante e dall'aver sperimentato le grandi potenzialità che l'universo di Breaking Bad può ancora offrire. Le insistenti voci che hanno iniziato a circolare nel 2019 circa la possibilità di un eventuale film dedicato a Jesse Pinkman, hanno dato nuova linfa alle speranze dei fan riguardo una nuova serie, e sembra proprio che né Esposito né il creatore della serie Vince Gilligan abbiano smesso di pensare al progetto. Ecco cosa ha dichiarato Giancarlo Esposito nel giugno 2019 per Hollywood Reporter:
Dovrebbe essere l'ascesa di Gus. C'è molta storia dietro il personaggio di Gus. Ma vorrei fare solo 10 o 13 episodi e basta, così da avere un'idea della storia precedente e andare avanti.
Una serie di una sola stagione quindi, che esplori l'ascesa del boss di Los Pollos Hermanos. L'attore si era dichiarato per la verità riluttante a tornare a vestire di nuovo i panni di Fring in Better Call Saul, denunciando la sua volontà di non ripetersi con un personaggio già interpretato e accettando solo dopo l'opera di convincimento di Gilligan, per poi dichiarare la sua preferenza per l'interpretazione di questo Gus piuttosto che di quello della serie madre (qui la sua dichiarazione).
Il creatore della serie ha dichiarato, nell'agosto del 2019, che l'idea di un progetto sulle origini di Gustavo Fring potrebbe essere sicuramente interessante e che il personaggio avrebbe le potenzialità per trainare un proprio show, segno che l'idea è sempre viva nella mente degli autori di Breaking Bad.
Dopo aver visto El Camino non ci resta che aspettare fiduciosi (qui la recensione del film di Breaking Bad) interrogandoci sul secondo quesito posto in precedenza: sarebbe giusto farlo?
Better Call Saul ci ha dimostrato la forma smagliante di Gilligan e Gould, il loro genio e l'amore incondizionato che nutrono per questo universo, per cui uno spin-off su Gus Fring sarebbe di certo un prodotto di altissima qualità tecnica e narrativa, una ricchezza inestimabile per noi fruitori e per il mondo delle serie tv.
La vera domanda è se sarebbe giusto nei confronti di Breaking Bad, e in questo caso mi attesto su una posizione agnostica. Adoro Gus e tutta la mitologia della serie, ma credo anche che si correrebbe il rischio di macchiare in qualche modo il franchise originale con troppe derivazioni e troppe storie parallele. Potrebbe inoltre esserci il rischio di un inevitabile riciclo di alcuni ruoli e caratterizzazioni, dal momento che incontreremmo prima o poi un mondo in parte già intravisto, con il risultato di esaurire le possibilità esplorative dello spin-off.
L'unica certezza ad ogni modo è che Breaking Bad è più viva che mai a sei anni dalla sua conclusione e la possibilità di tornare ad Albuquerque affascina più di ogni altra cosa. D'altra parte questi autori hanno dimostrato con El Camino di saper tenere le cose ben nascoste, potrebbero esserci delle novità in serbo per tutti gli appassionati, per cui restiamo sintonizzati.