Questa stagione di Young Sheldon sta dedicando molto (forse troppo) spazio al triangolo Connie-Dale-John (scopri qui i più chiacchierati delle serie tv), ma incredibilmente questa storyline non ci ha ancora stancato. Sta risultando un'ottima occasione per approfondire l'evoluzione di personaggi come la nonna di Sheldon e il professor Sturgis.
E infatti in questo episodio intitolato Contracts, Rules and a Little Bit of Pig Brains, John e Dale hanno trascorso una giornata al lago insieme e sono inevitabilmente arrivati ai ferri corti.
Dale, mentre stava pranzando per la prima volta con la famiglia Cooper al completo, ha proposto a Connie di trascorrere con lui un weekend sul lago per andare a pesca. La donna ha rifiutato e quindi lui, avendo visto che George era interessato, ha pensato bene di invitarlo. Dopo aver accettato, quando è tornato a casa, il padre di Sheldon ha ricordato che aveva già preso un impegno con John Sturgis per quel weekend. Ha chiamato quindi Dale per dirgli che era occupato, ma inaspettatamente lui gli ha detto che sarebbe stato bello se avesse portato anche il professore. Quando Connie ha scoperto per caso che l'uomo che stava frequentando e il suo ex avrebbero trascorso un intero weekend insieme è ovviamente andata su tutte le furie.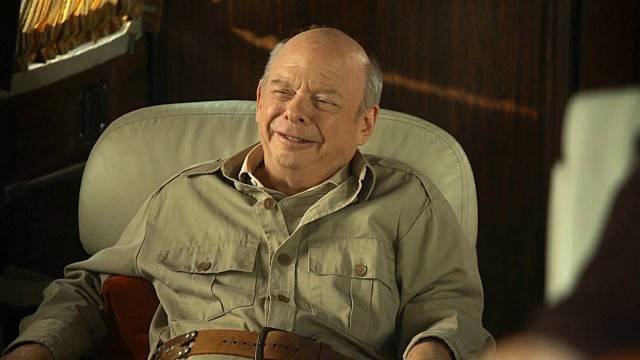 Ha chiamato John e lo ha avvertito di quanto potesse risultare sgradevole Dale con le sue battute. Dopo poi ha chiamato il suo fidanzato e gli ha ordinato di non offendere il suo ex. Nonostante le sue mille raccomandazioni, il weekend è ovviamente stato un disastro. Dale si sentiva umiliato dall'abilità di John nella pesca, mentre il professore si è offeso quando il suo rivale in amore ha fatto un'allusione al periodo che aveva trascorso nella clinica psichiatrica e ha messo in dubbio la sua amicizia con George.
Ma in questa puntata abbiamo scoperto un lato inedito e inaspettato di Connie!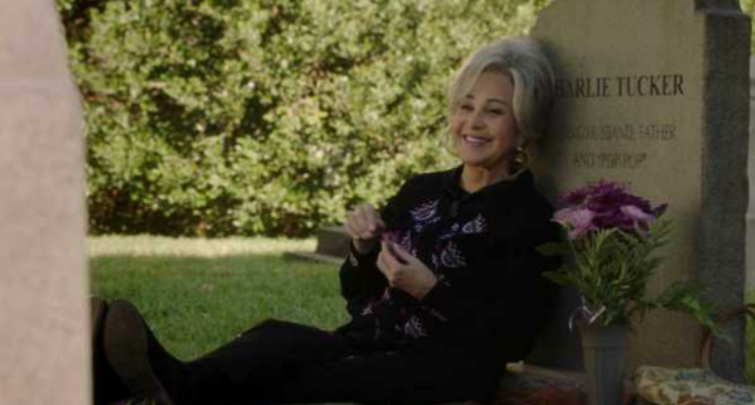 Non è mai stato detto molto sul nonno di Sheldon, eccetto in una puntata della seconda stagione di Young Sheldon in cui Mary aveva accennato a quanto le mancasse suo padre. E invece nella 3×13 abbiamo visto Connie andare al cimitero per parlare con il suo defunto marito. Proprio a lui la donna ha confessato le sue pene amorose e il suo dilemma: prendere la scelta più facile e restare con il più ordinario Dale o lottare contro il suo orgoglio e riconquistare John? Ma in questa scena Connie ha anche teneramente confessato che amava ancora suo marito e che ce l'aveva ancora con lui per averla lasciata da sola.
Una scena che non ci ha lasciato indifferenti e che ci ha molto interito. Ma ad averci fatto provare tanta tenerezza in questa puntata sono stati i due gemelli Cooper. Dato che Georgie era andato a pescare con suo padre e i suoi amici, Missy ha proposto a sua mamma di fare qualcosa di speciale, ma lei e suo fratello non riuscivano a decidere dove dovessero andare. Sheldon voleva infatti trascorrere la giornata al Museo ferroviario, mentre Missy avrebbe preferito andare a cena fuori in un fast food.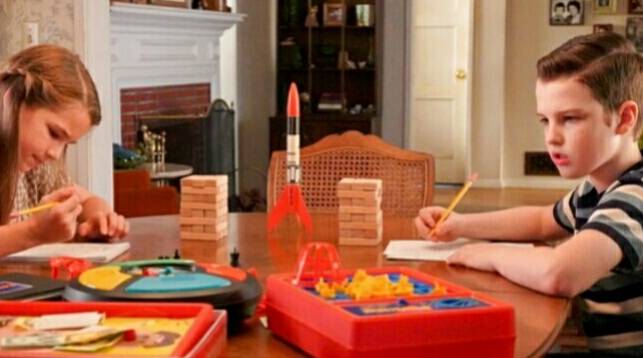 Sheldon (scopri qui 10 cose che gli fanno paura) ha redatto e fatto firmare a sua sorella un contratto nel quale venivano stabilite tutte le regole che andavano rispettate. Alla fine è stata Missy a spuntarla, ma ormai si era fatta sera e quindi non potevano più andare al fast food. È stato molto dolce vedere però i due fratellini trascorrere il pomeriggio insieme sfidandosi in vari giochi, andando tanto d'accordo. Come ha osservato Sheldon, anche lui ha vinto: infatti il ragazzino ha passato un bel momento con sua sorella, scrivendo contratti e dedicandosi alle sue attività preferite. Inoltre abbiamo scoperto che è stata Missy a dare l'idea a Sheldon per creare il famoso gioco Sasso Carta Forbice Lizard Spock. È stata proprio la bimba a proporre di aggiungere alla morra cinese altre due mosse (candy e pony) ispirando il gemello.
Missy tra l'altro sta diventando un personaggio sempre più interessante da quando è entrata nella squadra di baseball. Nella prima scena di questa puntata di Young Sheldon, infatti, l'abbiamo vista eccellere in campo e portare la sua squadra alla vittoria. Ma gli autori hanno deciso di mostrarci anche i suoi timori nel momento decisivo per renderla più umana ai nostri occhi. Per fortuna l'allenatore Dale è riuscito a motivarla e a condurla alla vittoria: l'uomo infatti è davvero un bravo coach e sta riuscendo a tirar fuori il meglio da Missy. Peccato però che nei confronti del suo rivale in amore John non sia stato altrettanto gentile!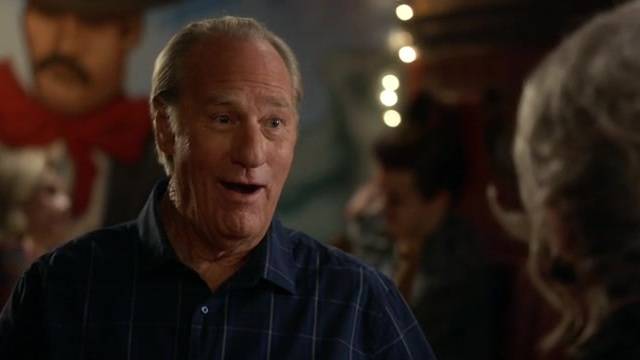 Dale ha rivolto a John le più malevole e cattive battutine, arrivando ad offenderlo toccando quello che sapeva essere per lui un tasto molto delicato. In questa occasione però abbiamo potuto vedere quanto il professor Sturgis sia maturato, forse anche grazie all'influenza che su di lui ha avuto Connie. Pur trovandosi in una situazione piuttosto imbarazzante, è riuscito a cavarsela perfettamente incassando le frecciatine e rispondendo a tono. È evidente inoltre che voglia riconquistare la sua ex fidanzata e credo proprio che ci riuscirà.
A proposito di Connie, in questa puntata abbiamo potuto scoprire finalmente qualcosa di più sull'amore che la lega al suo defunto marito e sui sentimenti che prova per John. Nella commovente scena ambientata al cimitero la donna si è aperta e ha confessato agli spettatori ciò che ha nel suo cuore, mostrando di essere molto più dolce e romantica di quanto ci saremmo aspettati. Va ricordato anche l'inaspettato cameo di Jim Beaver, il famoso Bobby di Supernatural, che è apparso in questo episodio.
Gli autori di Young Sheldon sono riusciti a proporci di nuovo la stessa storyline su questo triangolo amoroso senza farci annoiare e regalandoci una puntata divertente e priva di momenti morti.
Spero però che mettano un punto alla competizione tra John e Dale e che Connie prenda una decisione una volta per tutte. Credo che infatti sia stato detto tutto su questa trama e che se la tireranno ancora per le lunghe potrebbero solo peggiorarla.