Sheldon Cooper è uno dei personaggi più iconici di The Big Bang Theory e ha riscontrato tanto successo da guadagnarsi uno spin-off incentrato su di lui, Young Sheldon (qui vi parliamo dei suoi 5 momenti più commoventi).
Grazie a Young Sheldon abbiamo avuto modo di approfondire non solo il rapporto tra Sheldon e la sua famiglia, di cui spesso ci vengono accennati particolari nella serie madre, ma abbiamo anche, e soprattutto, avuto l'opportunità di capire meglio il suo carattere.
Sheldon, infatti, ha conquistato il pubblico con le sue stranezze, la sua arroganza e le sue difficoltà a rispettare le norme del vivere sociale. E tra i tanti elementi che caratterizzano il personaggio del dottor Cooper, spiccano decisamente le sue fobie. Sheldon, infatti, ha paura di tantissime cose, come lui stesso ammette in più occasioni.
In questo articolo abbiamo deciso quindi di proporvi una lista di 10 cose che fanno paura a Sheldon Cooper
1) I germi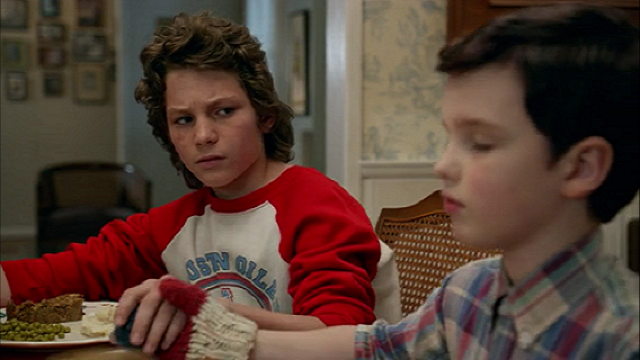 Più volte nel corso di The Big Bang Theory emerge il fatto che Sheldon sia germofobico, che è una delle ragioni per cui non apprezza il contatto fisico. Ma nell'episodio 1×01 di Young Sheldon vediamo che arriva addirittura a indossare dei guanti durante la preghiera prima della cena per evitare di toccare la mano di suo fratello e di suo padre.
Stizzito dalla situazione, George dice alla moglie: "Può dare la mano a uno della famiglia, non muore mica". E Sheldon risponde: "Questo non lo sappiamo".