# #
Questa nuova puntata di Young Sheldon (scopri qui come mai Leonard non apparirà mai nella serie) è sicuramente meno riuscita rispetto alle altre, ma dopo i divertenti episodi che ci ha regalato questa stagione non possiamo lamentarci. Tra l'altro è un caso che sia risultata meno convincente la puntata in cui Missy è stata relegata di nuovo al ruolo di spalla comica?
# #
Nell'episodio intitolato The Sin of Greed and a Chimichanga from Chi-Chi's i protagonisti sono stati infatti George e il suo primogenito che sono stati accecati dall'avarizia.
Georgie ha infatti ricevuto un'offerta di lavoro da Dale, il nuovo fidanzato di Constance e ha avuto quindi la possibilità di imparare nuove strategie di vendita. In questo modo è riuscito a guadagnare un bel po' di soldi che lo hanno reso più indipendente. Ha cominciato quindi a mostrarsi più indisponente con i suoi genitori, mandando su tutte le furie la povera Mary. George invece è uscito per una birra con John Sturgis e ha fatto un'interessante scoperta: dato che i professori dell'università di John erano stati colpiti molto favorevolmente dall'intelligenza di suo figlio, volevano che Sheldon frequentasse l'università come uno studente a tutti gli effetti.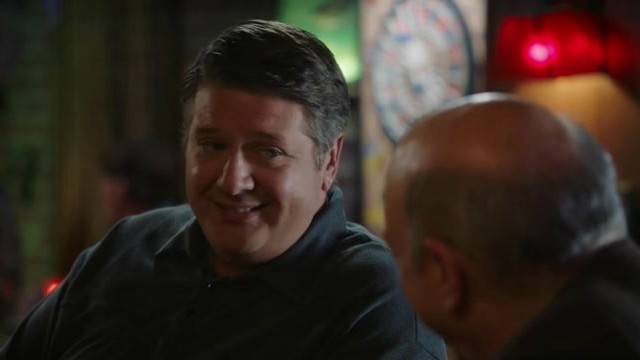 Per convincere i suoi genitori a iscrivere il ragazzino al college, avevano pensato di assumere George come allenatore di football della loro squadra, offrendogli un compenso molto alto. In questo modo l'uomo avrebbe potuto controllare suo figlio e aiutarlo in caso di necessità. George avrebbe voluto accettare, ma sua moglie non era d'accordo sul fatto che Sheldon frequentasse già l'università alla sua giovane età. Il padre del genio ha raccontato tutto al preside della sua scuola: stava considerando l'idea di iscrivere suo figlio all'università e di accettare un lavoro lì.
# #
A quel punto allora il direttore ha capito che doveva fare qualcosa per trattenerli lì. Se il suo miglior studente se ne fosse andato, avrebbero perso tutti i fondi che annualmente ricevevano.
Lui e gli altri insegnanti hanno quindi cominciato a riservare innumerevoli attenzioni ai due: hanno viziato George con dei regali e hanno obbedito a tutte le strane richieste di Sheldon, regalandogli anche la tanto desiderata chiave del bagno degli insegnanti. A rovinare però la pace di George e della sua famiglia ci ha pensato Mary che, nel tentativo di allontanare le tentazioni del diavolo dalla sua famiglia, ha tolto ai due tutti i beni materiali che possedevano.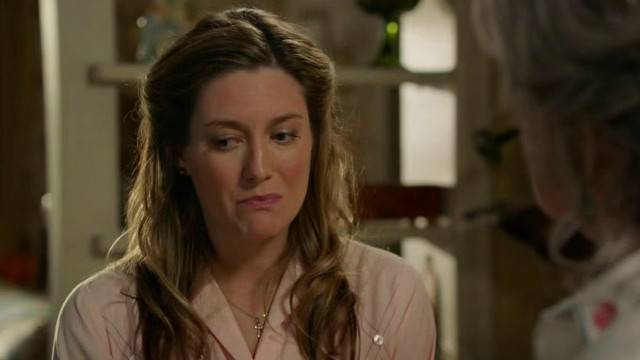 Ad avergli consigliato di scacciare il Diavolo dalla sua casa è stato ovviamente il Pastore Jeff che l'ha esortata a resistere alle tentazioni del consumismo, che spesso tediavano anche lui. Dopo che la sua famiglia ha cercato di far ragionare Mary senza risultato, i Cooper si sono rifugiati a casa di Connie dove sono finalmente riusciti a usufruire di qualche comodità. La nonna di Sheldon ha capito quindi che doveva intervenire per risolvere la questione ed è andata a parlare con sua figlia. Mary le ha confessato di essersi sentita minacciata dalla possibilità che Georgie e Sheldon potessero crescere e non aver più bisogno di lei. Connie l'ha confortata e l'ha spinta a liberarsi da questi stupidi timori, ma soprattutto le ha fatto capire che non poteva frenare la crescita dei suoi figli. Se li avesse lasciati percorrere la propria strada, un giorno sarebbero tornati da lei.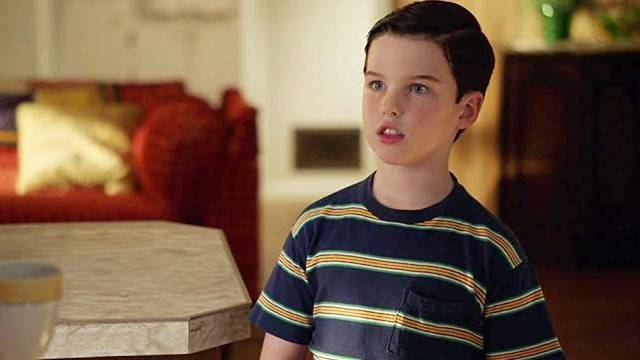 La reazione di Mary è stata sicuramente esagerata ma ci ha permesso di capire fino in fondo quali fossero i suoi timori. Non deve essere stato facile per lei crescere un bambino che già all'età di undici anni ha frequentato il college. Nonostante Sheldon sia volato via dal nido materno molto presto, tuttavia ha continuato ad avere un rapporto molto stretto con sua madre e questo è accaduto perché Mary per lui c'è sempre stata. Tra l'altro, come ha fatto notare la voce narrante, Sheldon ha ereditato da sua madre le reazioni esagerate di cui abbiamo riso in The Big Bang Theory.
Parlando del capofamiglia, non possiamo non lodare la performance che ci ha donato in questa puntata di Young Sheldon.
L'uomo si è sicuramente divertito a lasciarsi corteggiare dal preside della sua scuola, accogliendo con tanta gioia tutti i regali che ha ricevuto. Ma alla fine ha comunque messo da parte la sua avidità per concentrarsi sul bene di suo figlio, convenendo con Mary che Sheldon fosse ancora troppo giovane per frequentare il college. Quanto è divertente inoltre la coppia formata da John Sturgis e George? Il professore (scopri qui perché non è stato mai citato in The Big Bang Theory) è davvero un esilarante compagno di bevute e non so cosa avrei dato per vederlo mentre da ubriaco vomitava in macchina. Sono felice che il suo personaggio sia rimasto nella serie, pur non essendo più il fidanzato di Connie. Tra l'altro Dale resta sempre un personaggio totalmente anonimo e noioso. Le sue battute sono scontate e finora è servito solo per sviluppare le storyline dei fratelli Cooper.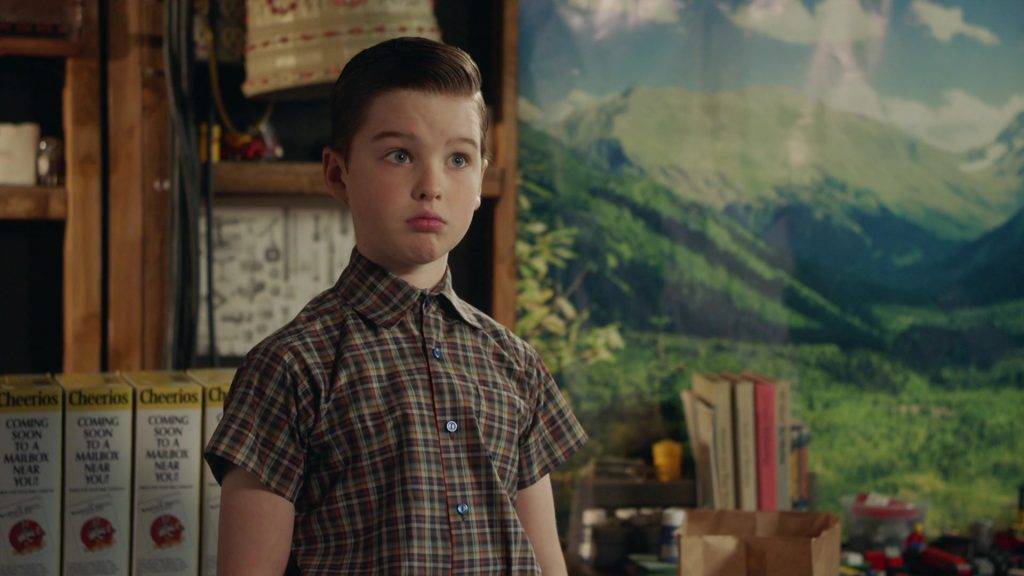 È stato molto bello vedere inoltre il cameo di Will Wheaton, che è stato in The Big Bang Theory una presenza importante nella vita di Sheldon. Chissà se vedremo in questo spin-off anche il giorno in cui l'attore ha deluso il ragazzino ed è entrato quindi nella sua lista dei nemici mortali. In questa puntata Missy è stata messa in ombra, rendendo l'episodio meno convincente del solito. George, pur essendo un personaggio molto simpatico, infatti non riesce a sostenere sulle sue spalle un'intera puntata.
In definitiva questa puntata di Young Sheldon 3 non è stata sicuramente la migliore, ma ci ha regalato qualche gag divertente.