Che Venerdì Vintage sarebbe senza un piccolo salto nella nostra adolescenza? E soprattutto, quale modo migliore per farlo se non con The OC?
Ormai conoscete bene questa nostra rubrica fissa del venerdì, e sapete che ci piace rivivere quei momenti che tanto ci hanno fatto sognare. Quindi, quale modo migliore di farlo se non tornando ai pomeriggi dopo scuola, quando ci piazzavamo davanti al televisore ed iniziavamo a cantare "CALIFORNIA HERE WE COME!!" come dei pazzi? 
Vi sarà capitato, più o meno per caso, di imbattervi in qualche puntata di un telefilm in televisione, e da lì magari vi è partita la passione e avete deciso che la cosa migliore da fare era seguirlo tutto, dall'inizio alla fine. Oppure hanno ricominciato a trasmettere la serie che amavate da giovani, vi prende la nostalgia guardando un episodio e vi viene una gran voglia di riguardarvi tutte le stagioni esistenti di quella data serie TV. Bene, questo è quello che noi vogliamo fare oggi: come per Dawson's Creek, abbiamo trovato una serie di puntate di The OC, che ci fanno venire una voglia matta di riguardare l'intera serie. 
Premetto che non mi è stato affatto facile fare una scelta: ci sono alcune puntate bellissime e alcuni momenti storici che non possono non farti venire la voglia di far partire un rewatch immediato… Insomma, vediamo cosa abbiamo trovato, che ne dite?
1. PILOT – 1X01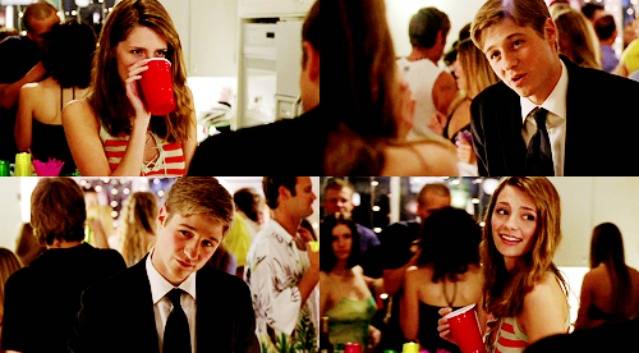 Come si suol dire, amore al primo pilot! Per molte serie mi sono innamorata dalla prima puntata, e devo ammettere che per The OC non fa eccezione. E' stata una puntata che ci ha portato subito nel vivo della storia, ci ha fatto capire un pochino le caratteristiche dei vari personaggi e ha messo le basi per dei buoni sviluppi. L'arrivo di Ryan a Newport Beach, il suo incontro con Marissa che ci ha fatto battere il cuore, il suo scontro con Luke e le varie manie di Seth che lo rendono veramente un tipo strano… Tutti elementi che ci fanno venire voglia di far partire subito la puntata successiva, senza pensarci due volte!
2. THE COUNTDOWN – 1X14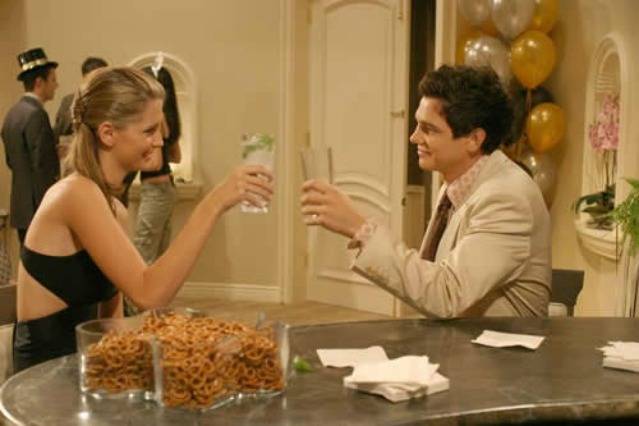 Detta anche la puntata del "Ti amo" "Grazie". Tutti abbiamo più o meno sognato questo momento magico tra Ryan e Marissa, quel bellissimo momento in cui uno dei due si sarebbe dichiarato per primo… Peccato che Ryan non sia affatto pronto, e alla dichiarazione di Marissa riesce ad uscirsene solo con un grazie, per l'appunto. Meno male che entro la fine della puntata riguadagna terreno, riuscendo a dichiararsi proprio all'inizio dell'anno! E lì si che i nostri cuori si sono trasformati in cuoricini! Non possiamo dire che a Seth sia andata poi così bene, però… O meglio, non andava bene per la sua cotta per Summer. A voi non viene voglia di continuare le puntate per vedere quando si metteranno insieme?