Domestici o selvatici, silenziosi o parlanti, magici o assolutamente normali. Tutte queste caratteristiche passano in secondo piano quando si parla dei più fidati compagni di avventura di sempre: gli animali. Anche quando i rapporti più stabili vengono meno, il famiglio rappresenta l'ancora di salvezza e il miglior amico del protagonista, seguendolo in mille peripezie senza mai tentennare. Il legame che si crea tra umani e animali è speciale, unico e indissolubile, come ci dimostra persino l'impassibile strigo di The Witcher, la nuova e acclamata serie di Netflix. Anche noi spettatori non possiamo fare a meno di affezionarci a queste meravigliose creature che spesso, senza dire una parola, riescono ad amare, proteggere e farci commuovere. Ecco quali sono i 10 personaggi delle serie tv che non possono proprio fare a meno dei loro affidabilissimi amici!
1) Geralt e Rutilia (The Witcher)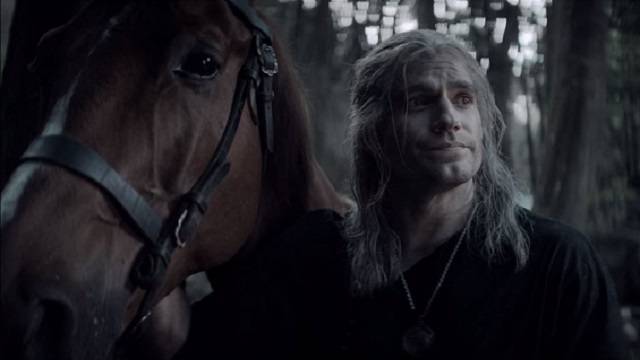 Molti narrano che gli strighi non abbiano sentimenti. Per smentire queste dicerie, basta osservare il modo in cui Geralt di Rivia si prende cura di Rutilia, la sua dolce e instancabile giumenta. Nonostante il protagonista di The Witcher si dimostri schivo e distaccato con la maggior parte degli esseri umani, nei confronti di Rutilia nutre un affetto smisurato. Le parla come se fosse un suo simile, si confida con lei e la accudisce con estrema attenzione, conscio del fatto che alla cavalla non importa chi egli sia o cosa faccia per vivere. Sin dal primo episodio di The Witcher, il loro legame si fonda su una lealtà reciproca e incondizionata, che non necessita di parole.