Il sorprendente finale della prima stagione di The Witcher (che abbiamo analizzato a fondo qui) illude e distrugge. Un finale sorprendente e inusuale che getta lo spettatore in uno stato di grottesca sorpresa.
Scopriamo che non ci siamo mossi. Abbiamo girato il mondo restando fermi, abbiamo scrutato l'orizzonte, guardato oltre le montagne, abbiamo esplorato villaggi e lande desolate, ma abbiamo fatto il grave errore di non guardare poco oltre il nostro naso.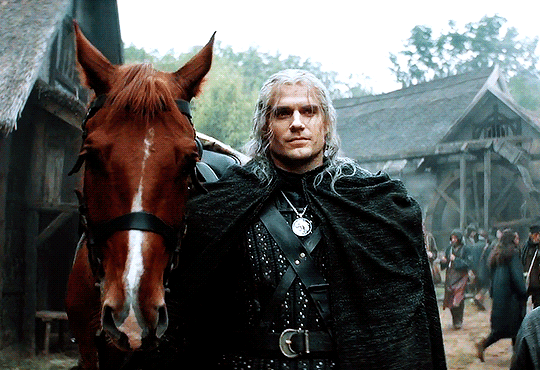 Come la definizione stessa di "cerchio", la storia si chiude esattamente dove comincia. Geralt si ricongiunge al suo destino in un abbraccio muto e simbolico, alla fine e all'inizio di tutto.
The Witcher è stato un progetto ambizioso dove il successo non era per niente scontato (ci avevano già provato anni fa, fallendo miseramente, qui vi raccontiamo). Partire da un antefatto letterario, e videoludico se vogliamo, è sempre un'arma a doppio taglio, non sempre un vantaggio. Ma vuoi la scelta azzeccata di Henry Cavill per interpretare lo strigo, vuoi il resto del cast decisamente all'altezza seppur meno blasonato, vuoi effetti speciali soddisfacenti, una storia travolgente e un minestrone di linee temporali (seppure questo aspetto poteva essere sfruttato meglio), possiamo dire che la serie Netflix, ispirata ai romanzi dell'autore polacco Sapkowski, supera l'ardua prova cui si era resa costretta ad affrontare.
The Witcher è una storia cupa, a tratti anche ironica e leggera, che evade dal concetto di fantasy classico per sfociare in un ibrido che va a a collocarsi persino in mezzo all'orrorifico. Perché il mondo di Geralt fa paura, è oscuro, popolato da mostri deformi e assetati di sangue e da uomini che spesso sono ancora peggio delle bestie che vivono tra i boschi.
In uno scenario del genere il confine tra bene e male non può che essere sottilissimo, quasi impercettibile. Chi è buono? Chi è malvagio?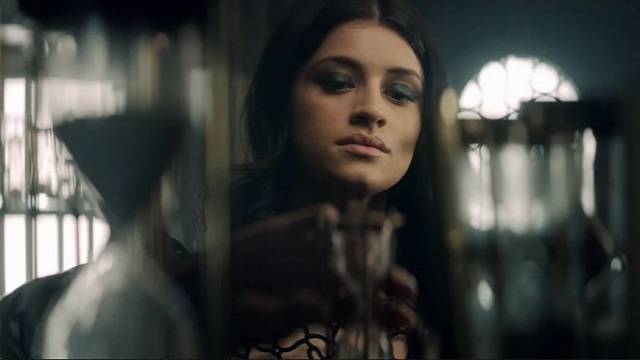 Questo amletico dubbio si reincarna in Yennefer, la storpia mezza elfa, mezza umana, che si muove in quel limbo tra la luce e l'ombra, uscendone spesso limpida, spesso sporca e corrotta. Lei è il personaggio che subisce l'evoluzione più impetuosa durante questa prima stagione ma, come per la trama, sembra comunque girare l'Universo salvo poi accorgersi di essere stata sempre lì, da un un tugurio all'altro. Insegue il potere, la forza, l'onniscienza, la bellezza, ma poi torna esattamente da dove era partita in un eterno limbo simbolo della sua ambivalenza.
Accanto a lei Geralt viaggia invece su una linea retta, che segue uno schema ben preciso. Questa routine viene però spezzata dal devastante ingresso di potenti figure femminili. La reietta Renfri, prima di tutti, non ci mette molto a stregare il cuore del Witcher. Entrambi portano un peso immane sulle spalle, ed entrambi sono costantemente discriminati per le loro diversità.
Ed è questo un altro tema portante della prima stagione di The Witcher: la diversità.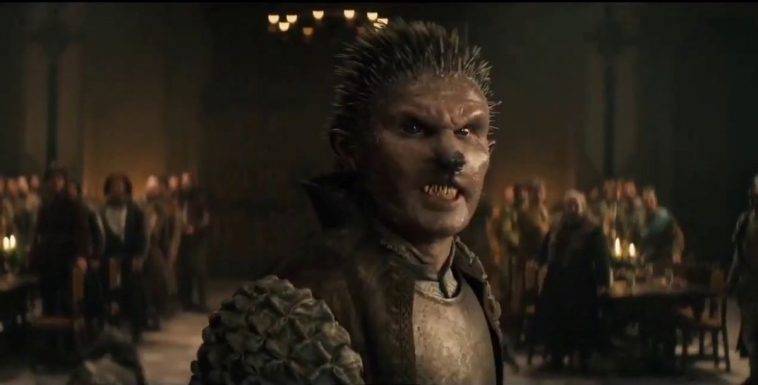 Un argomento cruciale e quantomeno controverso che viene trattato sotto occhi diversi e coinvolti, quelli di chi la vive quella diversità. Il razzismo e l'odio per molte creature infatti risulta essere spesso troppo ingiustificato e folle per quello che in realtà esse sono. Il Witcher conosce bene le ingiustizie che ne derivano e spesso è costretto a tornare indietro sui suoi passi o ad assistere ignaro al triste destino dei diversi. Lo fa quando risparmia il Diavolo o quando rischia tutto quanto pur di redimere la Strige. In entrambi i casi capisce di non trovarsi davanti a dei mostri veri e propri, a creature che seminano il terrore per il gusto di farlo o per una malvagità recondita, ma a degli esseri che lottano contro qualcosa che non possono sconfiggere, ovvero se stessi, come fa lui e come faceva Renfri, morta perché quella battaglia l'aveva persa.
Dimostrate agli umani che siete molto di più di tutto quello che temono (…) Io ho imparato a conviverci, in modo da poter vivere…
Il discorso dello strigo al re caduto elfico Filavandrel è la testimonianza, è il grido di un essere ibrido, diverso, che si appella al buon senso che accomuna ogni essere pensante: quello di sopravvivere a qualunque costo. Di non cedere, di non estinguersi, ma soprattutto di non farsi corrompere dalla sete di vendetta nei confronti degli umani, di non vergognarsi della propria diversità, ma anzi rivendicarla. È quella diversità a renderli per l'appunto diversi da quel che temono di più. Ed è sempre quella diversità ad avergli salvato la vita più e più volte.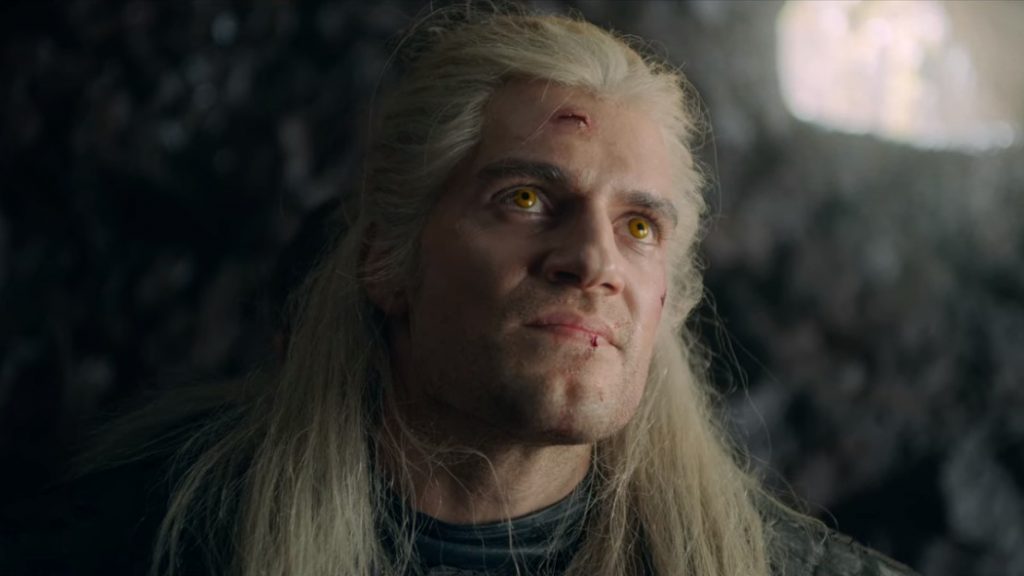 Ma accanto a questo lato brutale e crudo concreto, umano, dall'altro troviamo l'arcano aspetto legato all'inspiegabile, al disordine, al caos.
Non a caso non si parla di poteri magici o stregoneria in The Witcher, ma si parla di Caos. Una cosa che va contronatura, che non si può controllare ma che nella sua follia sgorga regolare nelle pieghe del tempo e della materia per influenzare e dirigere il corso delle cose. È infatti il Caos a stabilire le leggi più potenti che regolano questo universo pazzo: la legge del destino e la legge della sorpresa. Due principi, due dettami, talmente incontrastabili che trascendono ogni altra regola fisica o temporale.
Non si può fuggire dal proprio destino in egual modo a come non si può eludere la legge della sorpresa.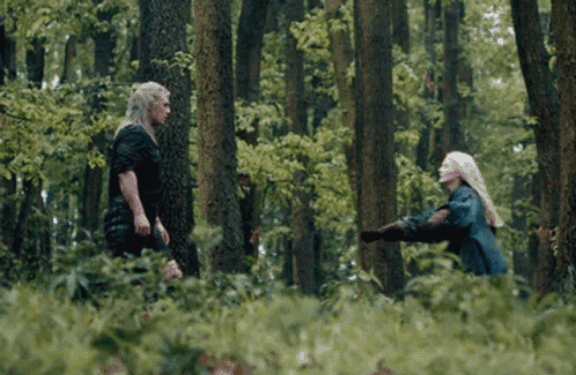 Infatti Geralt, nel sopracitato finale, non riesce a fuggire, pur provandoci in ogni modo. Il suo destino si intreccia alla legge della sorpresa squarciando ogni cosa e ridimensionando l'andamento naturale di tutto affinché esso venga accondisceso.
In conclusione The Witcher ci ha consegnato una nuova storia che non vuole essere l'erede naturale di Game of Thrones, neanche ci prova, ma vuole imporsi con le sue forze e in tutta la sua caotica bellezza.
Questo Witcher merita il suo soldo!