Dopo la calma prima della tempesta, ora in The Walking Dead 9×16 la tempesta è arrivata davvero sotto forma di una spaventosa tormenta di neve in stile Alba del giorno dopo.
È passato qualche mese dalla fiera e le cose non sono più tornate come prima: il Regno è caduto e così anche la relazione tra Ezekiel e Carol è andata in frantumi. La morte del principe Henry non è superabile e ha definitivamente rovinato i rapporti tra i due che si lasciano. Ora, so che a molti come coppia non piacevano, ma Ezekiel aveva un grosso pregio: rendeva felice Carol che, finalmente, aveva trovato un uomo degno di tal nome.
Un uomo che la chiamava, ma soprattutto la trattava come una vera regina.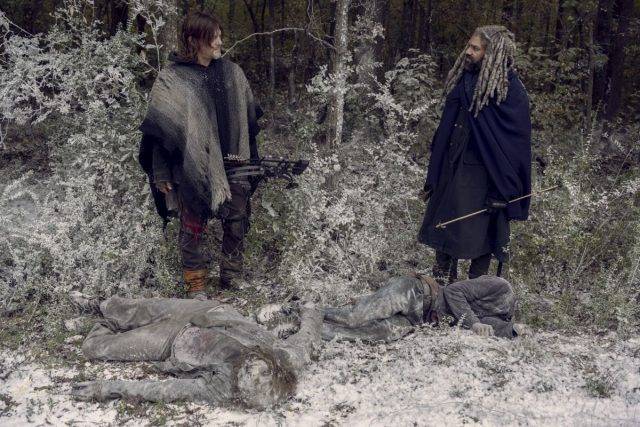 Ezekiel è geloso di Daryl e non lo nasconde: sa bene il rapporto che lo lega alla moglie e lo vede come una minaccia, è roso dalla gelosia e gli chiede di lasciarli in pace per ricostruire il loro legame.
Quanto dolore può ancora sopportare Carol?
È una donna a pezzi, che "si sta perdendo di nuovo", cerca di lottare, ma c'è un senso in questa lotta contro l'impossibile?
La morte di Henry ha distrutto l'illusione del Regno, di una normalità e, sì, anche di una felicità per Carol: il suo viso stanco e segnato dal dolore è un pugno allo stomaco per chi ha imparato a volerle bene. Tutti sicuramente hanno dovuto fare i conti con la perdita di una persona cara, ma è Carol che paga, come sempre, il conto più alto.
Chi conosce bene questo personaggio chiave di The Walking Dead, sa comunque che Carol è un fuoco che continua a bruciare sotto la cenere. È caduta e si è persa un numero infinito di volte, ma ha sempre trovato la forza e il coraggio di rialzarsi in piedi, malgrado tutto. Non importa quali prove debba affrontare, perché sarà sempre in grado di superarle: lei, più di tutti, è la vera sopravvissuta. Non solo perché ha retto alle botte di un marito violento, non solo perché ha trovato il coraggio di compiere delle scelte impopolari, ma giuste. E non solo perché le sue perdite sono quelle più gravi di tutti (perdere tutti quei bambini manderebbe al manicomio chiunque). Carol ha un cuore buono e una forza di volontà d'acciaio: se la caverà anche questa volta.
Non è certo un caso che sia lei a impedire a Lydia di uccidersi (con un parallelismo delizioso con il fumetto): insieme riusciranno a intrecciare un rapporto grazie all'amore che provano entrambe per Henry.
Il Regno, dicevamo, è caduto e i suoi cittadini si rifugiano a Hilltop, ribattezzata da Jerry Kingtop. Il Re senza più trono è un uomo dilaniato dai sensi di colpa, che riesce a uscire dal proprio personaggio e a ritornare il custode dello zoo che era un tempo.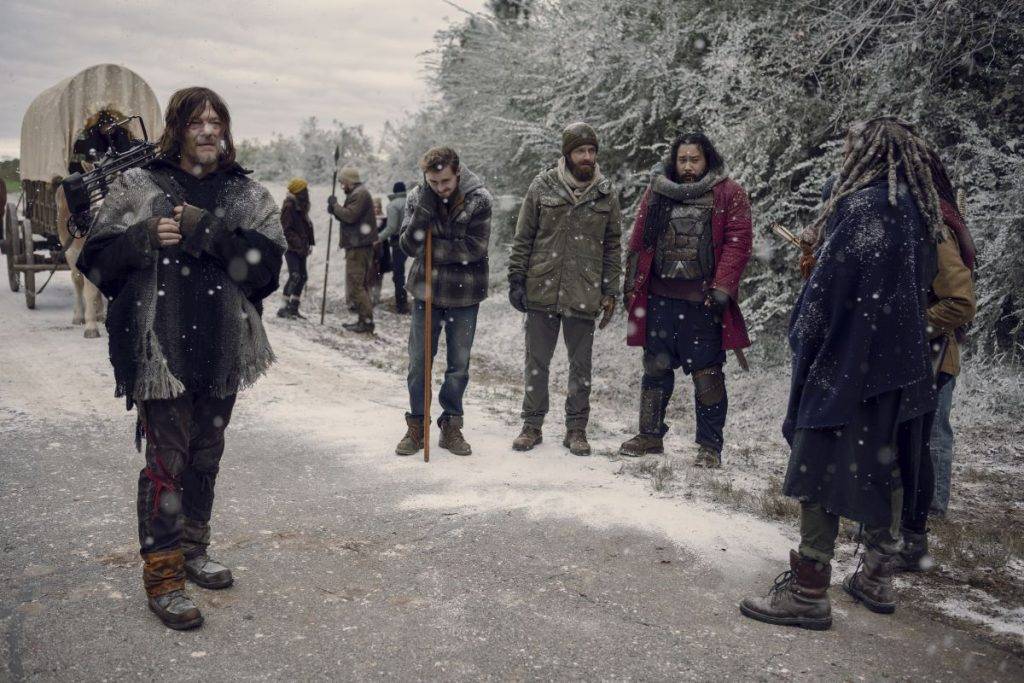 Per alcuni, tra cui Daryl, Lydia, Michonne e Carol, il viaggio non è però finito: la vera meta è casa: Alexandria.
Nella scacchiera delle varie comunità è possibile prevedere che Hilltop, rimasta senza leader dopo la morte di Jesus e Tara, verrà governata dal Re, mentre Alexandria da Daryl, anche in previsione dell'uscita di scena di Michonne nel corso della prossima stagione.
Questa nona stagione ha messo parecchia carne sul fuoco in preparazione della decima: in primis l'ormai inevitabile guerra coi Sussurratori. Abbiamo poi assistito alla progressiva redenzione di Negan e ci aspettiamo che questo personaggio abbia un ruolo centrale in The Walking Dead. Il suo rapporto quasi paterno con Judith è interessante e, per certi versi, perfino tenero. Ci sono stati dei cambiamenti radicali nell'ottica della gestione e del governo delle varie comunità.
Ma, soprattutto, c'è quella radio costruita da Rosita e Eugene che apre un grosso interrogativo: a chi appartiene la voce gracchiante che si sente in chiusura? Potrebbe essere Maggie, o Jadis. Oppure, se si legge il fumetto, potrebbe essere quella di Stephanie, che appartiene alla vastissima comunità del Commonwealth.
L'episodio termina con un sorriso di cui si sentiva davvero il bisogno.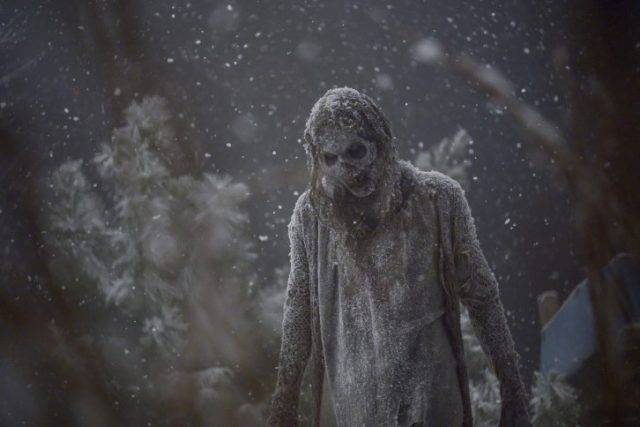 Ad Alexandria, Michonne riabbraccia i figli che non vedeva da tempo e, insieme agli altri, si lancia in una gioiosa battaglia a palle di neve. Ammetto che vedere Daryl sorridere così tanto mi destabilizza. Anche Carol ritrova per un po' il sorriso: se lo merita davvero.
Finale di stagione all'altezza di questa annata di The Walking Dead in cui la mano della nuova showrunner, Angela Kang si è fatta sentire dopo alcune scelte scellerate compiute negli anni precedenti (sì, Scott Gimple, sto parlando di te).
The Walking Dead è ritornata, più coinvolgente che mai.
Prima di salutarci, vi invitiamo a passare dalla nostra gemellata The Walking Dead ITA Family.
Non dimenticatevi di passare anche dai nostri amici di:
Caryl Italia e Dwighty Boy – Austin Amelio Italia
FIGHT the Dead. FEAR the living – The Walking Dead gdr