Tutto ha un inizio e tutto ha una fine. Gli anni, la vita, un fiore, un bruco che si rintana nel suo bozzolo e conclude la sua esistenza da animale strisciante. Tutto muta nel mentre, tutto inesorabilmente ha una chiusura. Ce l'hanno anche le nostre amate serie tv, quelle che ci accompagnano in freddi giorni invernali come accade proprio in questo periodo. In questo articolo vogliamo parlarvi di quei finali che ci hanno lasciato a bocca aperta, quelli che ti fanno rimuginare per notti intere sul loro reale significato. The Haunting of Hill House è una di queste, ma non la sola. Ecco 5 serie tv che abbiamo capito davvero solo dopo l'ultima puntata. Se siete alla ricerca di conforto e della conferma che non siete stati i soli a rimanere a bocca aperta, siete i benvenuti. Stringiamoci forte e vogliamoci bene, siamo tutti sulla stessa barca amici.
Dark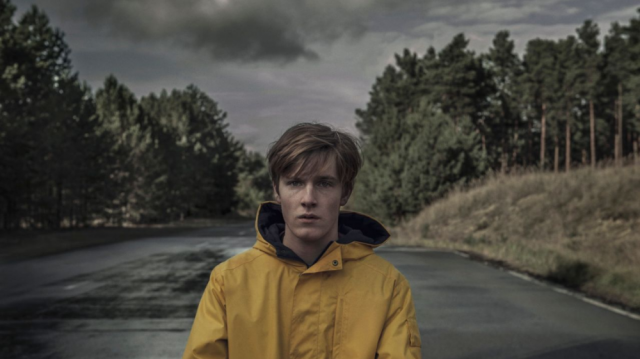 Iniziamo subito col botto. La camaleontica serie tedesca prodotta da Netflix che ci porta a Winden è difficilmente decifrabile. Dark ha un orizzonte thriller che va a mischiarsi col dramma paranormale e da questa premessa non ci si poteva sicuramente aspettare fosse di facile comprensione. Sicuramente il 90% di chi ha visto questa serie tv ha dovuto guardare più volte il finale per capire veramente come si sia conclusa. Quello di cui siamo sicuri è che Dark riprende un filone narrativo caro agli amanti di True Detective: "La vita è un cerchio piatto".
Infatti, questa bellissima produzione Netflix ci porta avanti e indietro nel tempo, ci fa viaggiare in un loop infinito in cui i protagonisti credono di avanzare quando in realtà stanno tornando indietro, e viceversa. Un dedalo temporale a forma di Uroboros, di serpente che si morde la coda. Solo alla fine riusciamo a capire qualcosa in più, grazie all'intenso monologo di Noah. Dark è una serie oscura e tenebrosa che rimane celata fino all'ultima puntata in cui, finalmente, riusciamo a capire qualcosa in più.