STRANGER THINGS COLPISCE ANCORA!
Dopo qualche settimana dal rilascio del videogioco dedicato a Stranger Things i fan possono deliziarsi con un'altra bella trovata commerciale da parte di Netflix: è stato lanciato il Monopoly della Serie!
Ebbene sì, non bastavano i trailer stuzzicanti ed il videogioco che ci aveva già fatto dimenticare quanto fosse bello avere una vita sociale e degli amici (ne abbiamo parlato qui). Come se non bastasse anche il tempo sembra sia pronto a ricordarci che è arrivata la nostra stagione preferita: quella delle serie TV davanti ad una tazza di the bollente.
Stranger Things tornerà il giorno 27 OTTOBRE 2017 ed assieme alla serie potremo anche godere di una bella partita a Monopoly a tema!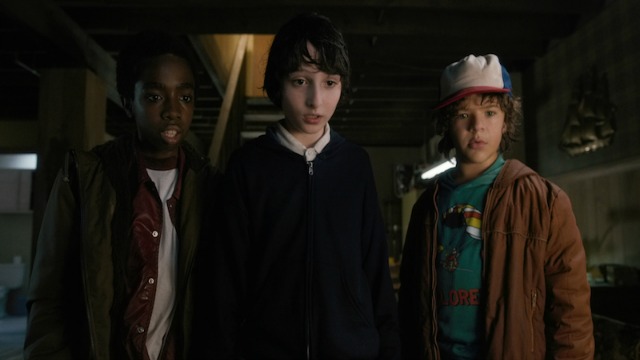 È possibile già acquistare in pre-order l'edizione speciale del più famoso gioco da tavolo, mentre a partire da novembre la vendita sarà aperta a tutti.
Non è il primo caso di Serie Tv che viene tramutata in gioco da tavolo, per citarne una a caso, anche Game of thrones ha il suo Monopoly personalizzato.
Del resto, l'hype che sta aumentando nelle ultime settimane ricorda molto quello che aveva preceduto l'uscita della settima stagione di Game of Thrones.
Come anticipato sopra, la Serie arriverà il 27 ottobre. Meno di due settimane ci separano dal nuovo capitolo di Stranger Things!
Qui di seguito il link e il commento al trailer ufficiale.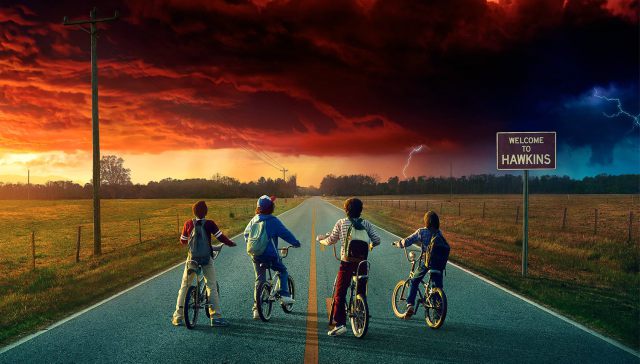 Insomma riepilogando: la Serie uscirà il 27 ottobre, considerato il fatto che Netflix rilascerà l'intera stagione e terminarla richiederà circa un paio di giorni abbiamo tutto il tempo di prepararci per un Halloween targato Stranger Things. Come? Molto semplice. Invitate qualche amico da voi, pop-corn caldi per un bel rewatch a caldo e poi si parte con una bella partita di Monopoly. Se dovesse durare meno del previsto (improbabile) c'è sempre il videogioco!
Tutto sommato Netflix non ha davvero intenzione di farci dimenticare che la vita sociale è una cosa bella, vuole solo ricordarci che è più bella se oltre agli amici le serate le passi in compagnia di Stranger Things!
Infine, naturalmente, non ci resta che sperare che la seconda stagione sia all'altezza della prima.