2) Sons of Anarchy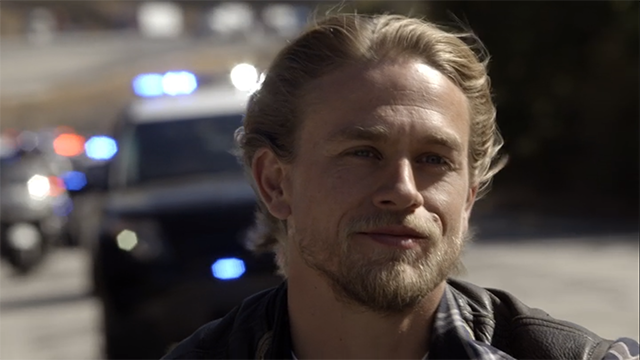 Jax Teller è diventato esattamente quello che odia di più al mondo. Ciò che affronta in Sons of Anarchy, la scoperta della verità sulla morte del padre, il vero volto della madre lo trasformano. Era leale, era coraggioso, era giusto. Ora è uno spietato e brutale mostro. Il criminale da cui cercava di fuggire. Lui stesso lo ammette:
"Non sono un uomo buono. Sono un criminale e un assassino. Ho bisogno che i miei figli crescano odiando il pensiero di me".
Così non lì condanna alla sua stessa vita, così li libera dalla sua eredità. Non gli importa di essere l'eroe, vuole solo il bene dei suoi bambini. E se il suo club finisce, è per colpa sua. Sceglie di abbracciare il suo destino da solo, in sella alla sua motocicletta, con serenità e pace, una volta libero da ogni legame. Schiantandosi contro un camion e chiudendo un percorso iniziato con la redenzione e finito con la dannazione, in cui l'unica conclusione possibile è la morte. Come nelle più classiche tragedie shakespeariane (qui le serie tv che sembrano essere scritte dal drammaturgo inglese).