Normalmente quando una serie tv ottiene bassi ritorni di pubblico le cause sono da ricercare nella scarsa qualità del prodotto. La logica conseguenza di ciò è la cancellazione. Questo, che pare un assioma, però non è sempre vero. A volte una serie è semplicemente troppo di nicchia o troppo in anticipo sui tempi per coinvolgere un grande pubblico, ma ciò non ne mette in discussione né il valore né la qualità. L'esempio più fulgido di questo concetto è sicuramente The Wire.
The Wire è uno dei capolavori della HBO che ha modificato e riscritto il modo di fare serialità televisiva. Un prodotto eccellente che di diritto si annovera tra le pochissime serie tv che hanno fatto la storia e dettato le linee guida a cui tutte le altre si rifanno. Insieme a Twin Peaks, Oz, I Soprano, Lost e Breaking Bad è tra i capolavori di questo nostro piccolo, ma amato mondo che sono le serie tv. A differenza però delle altre, The Wire ha avuto un seguito estremamente basso di pubblico e solo la caparbietà della HBO ha permesso di portarla a termine. Vale quindi la pena scoprire perché e quali siano le altre serie che avrebbero meritato maggiori ascolti.
Tuffiamoci quindi assieme nelle serie tv che, come The Wire, nonostante un potenziale enorme, non hanno saputo affezionare il grande pubblico!
1) The Americans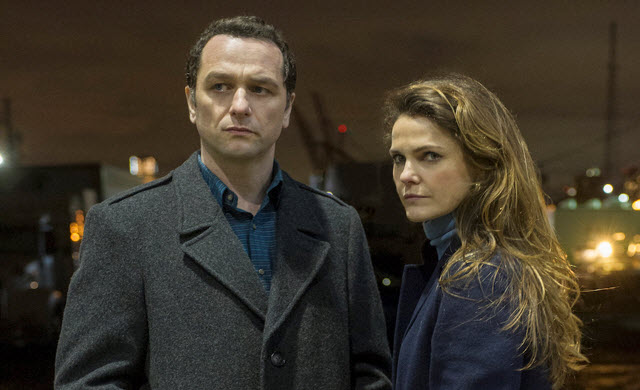 "Un gioiello nascosto nel pane" cantava De André e questa definizione si sposa benissimo con questa superba serie tv. Terminata la scorsa primavera con la sua sesta stagione, The Americans è letteralmente un gioiello nascosto all'apparenza in prodotto semplice. Ma non c'è nulla di semplice sotto la sua superficie. Come per la già citata The Wire, è un prodotto di qualità assoluta. Che fugge a facili definizioni: spy story, family drama, historical drama… in due parole, The Americans.
Eppure, dopo un pilot di successo, il pubblico si è dimezzato mostrando una costante, seppure lenta, perdita di interesse. Ma la FX sapeva di avere tra le mani qualcosa di straordinario e ha deciso di continuare, senza indugi né ripensamenti.
Il pubblico che in Italia, come all'estero, è rimasto fedele a questo show, sa di cosa stiamo parlando e di quali emozioni susciti anche solo il ricordo. Per tutti gli altri resta unicamente il nostro modesto suggerimento di darle una chance. Perché ne vale decisamente la pena.