Le Serie Tv degli ultimi anni propongono sempre di più personaggi nei quali immedesimarci. Ci identifichiamo con loro non necessariamente perchè riflettono i nostri comportamenti o la nostra visione del mondo, ma perchè riusciamo a entrare totalmente in empatia con loro. Se c'è una costante in una tipologia di personaggi in cui questo avviene sempre più frequentemente è quella dei nuovi modelli femminili sul piccolo schermo. Basti pensare a Claire Underwood in House of Cards, a Dolores in Westworld, a Cersei e Daenerys in Game of Thrones. Donne forti che portano sullo schermo uno stile iconico e attraente. Che ribaltano lo status quo in contesti tradizionalmente dominati da figure maschili. Eppure questo non accade solamente nelle Serie Tv più famose. Ne esistono altre non altrettanto mainstream che, tuttavia, riescono a restituire uguale dignità alla donna, senza cadere in facili moralismi o tautologie. Serie come Sharp Objects e come queste che vi presentiamo di seguito..
1) THE DEUCE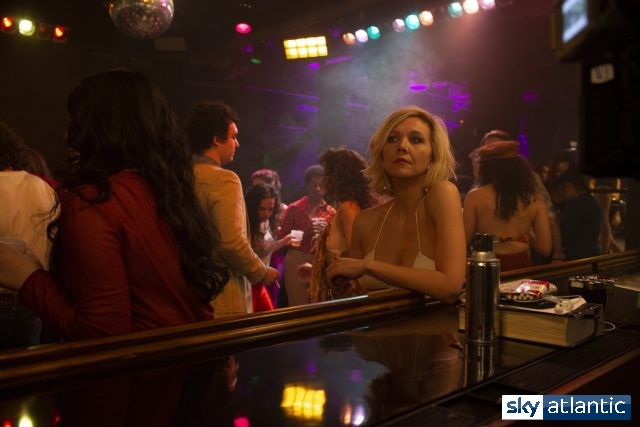 The Deuce è una serie creata da David Simon, già geniale creatore di The Wire, e da George Pelecanos. Lo show prende il nome dalla strada ("la via del porno", come suggerisce il sottotitolo italiano) nei pressi di Times Square, covo di prostitute e trafficanti di droga. Ed è proprio partendo da questo sfondo che gli autori riescono a ricostruire il clima socioculturale a cavallo tra gli anni settanta e ottanta e su come la crescente ondata di prostituzione, droga e, più in generale, violenza, abbiano portato alla diffusione dell'AIDS.
È su quella strada che si intrecciano le storie dei protagonisti, come i fratelli gemelli Vincent e Frankie Martino – entrambi interpretati da James Franco – che si ritrovano a lavorare per la mafia italo-americana. Ma The Deuce è anche (o, per meglio dire, soprattutto) una storia di donne in cerca di riscatto. Donne con sogni, aspirazioni, ma penalizzate da un background sociale e personale ormai compromesso e costrette a sbancare il lunario "battendo" sulla Deuce, sottomesse a papponi violenti e machisti. Tra queste ricordiamo Eileen Merrell (Maggie Gyllenhaal), in arte Candy, che si fa effigie di una rivoluzione femminile, in un contesto in cui la sua ambizione assume contorni ancora più utopici. Da prostituta autonoma (ovvero non legata a un "pappa") a imprenditrice nell'industria pornografica, ruolo appannaggio degli uomini. Riuscirà a portare avanti la sua rivoluzione? Lo scopriremo nella seconda stagione, al via dal 9 settembre sulla HBO e prossimamente, in Italia, su Sky Atlantic.