7) Annalise Keating (How to get Away with Murder)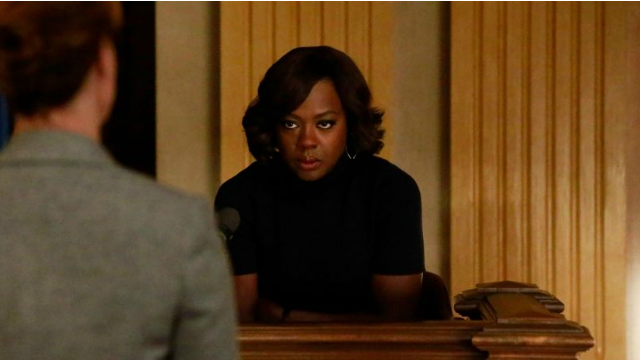 Un altro incredibile trauma dai doppiaggi italiani delle Serie Tv viene sicuramente dalla voce attribuita a Annalise Keating. Non dico di trovare una doppiatrice di colore, ma almeno una voce che non urli white people così tanto. Che c'entra la voce di Laura Romano con Annalise Keating? Non è voler urlare al razzismo ma davvero a una grave incongruenza che il doppiaggio italiano ha compiuto in questo caso. La voce di Viola Davis è dura, grave e profonda e una semplice, seppur capace, voce italiana è totalmente inadatta.
8) Alfie Solomons (Peaky Blinders)
Per Tom Hardy abbiamo speso molte parole d'apprezzamento, forse anche perché in Peaky Blinders ci ha appassionato tantissimo. Diventa quindi facile intuire il perché la voce che gli viene data in italiano non potrebbe mai eguagliare quella di Tom Hardy, una voce che nasconde tante diverse sfumature di follia e genio. Addirittura, è la stessa voce che ha quello stoccafisso di Owen Hunt in italiano… esatto, come possono avere due personaggi tanto diversi ritrovarsi la stessa voce in italiano? Decisamente un errore attribuire questa voce al complesso ed enigmatico Alfie Solomons.