Abbiamo visto così tante serie tv che è difficile, se non impossibile, quantificarle. La maggior parte degli addicted ha iniziato ad appassionarsi a vari telefilm quando l'unico modo di seguire gli episodi era ancora la televisione.
Oggi, grazie a Netflix, Infinity, Amazon Prime Video e tutte le altre piattaforme streaming, è molto facile rimanere sempre aggiornati sulle ultime novità in ambito di serie tv. Abbiamo a disposizione un catalogo praticamente infinito e possiamo scegliere qualsiasi genere ci piaccia. Dalle serie tv comedy alle horror, dalle drammatiche alle fantasy. Tutto ciò che vogliamo è a portata di click.
Nonostante la nostra vita si sia evidentemente semplificata da questo punto di vista, però, è diventato molto difficile trovare una serie tv che "ci prenda" realmente. Sarà che ne abbiamo a disposizione così tante che è difficile anche scegliere quale episodio vedere la sera prima di dormire, ma scovare qualcosa che ci emozioni realmente è diventato una vera impresa.
Quando troviamo LA serie tv, però, tutto diventa chiaro. Ci sono alcuni casi in cui capiamo sin dal primo episodio che ciò che stiamo per guardare ci cambierà la vita. Altre volte, invece, abbiamo bisogno di una manciata di puntate per poter apprezzare realmente il piccolo capolavoro che abbiamo a disposizione.
In un modo o nell'altro, la sensazione che ci assale non appena capiamo che abbiamo trovato proprio ciò che cercavamo è la stessa. Siamo impazienti, non vediamo l'ora di guardare un episodio dopo l'altro per scoprire come si evolverà la trama che ci sta incollando allo schermo.
La nostra impazienza, però, inizia a vacillare quando arriviamo a circa metà serie tv: sappiamo che di lì a poco sarà tutto finito. Al termine di un prodotto che "ci ha preso" particolarmente, infatti, la sensazione di vuoto che ci assale è sempre la stessa. A volte ci chiediamo se mai troveremo un altro telefilm che ci farà provare le stesse sensazioni e se faremo mai più la conoscenza di personaggi così ben studiati e strutturati.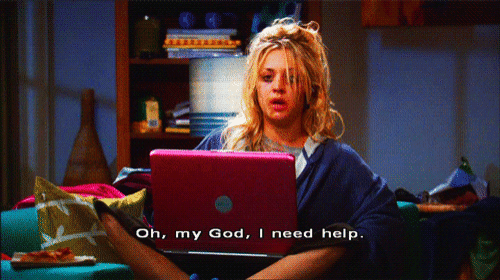 Breaking Bad, Sons of Anarchy, Stranger Things sono soltanto alcune delle serie tv che hanno avuto – almeno su di me – un effetto del genere.
Quelle che riescono a prenderci realmente sono, ovviamente, quelle che non ci fanno mancare nulla. Quelle in cui ritroviamo situazioni problematiche, di suspense, ma anche rapporti d'amicizia e di amore tra i personaggi. Non dovrebbero mancare, ovviamente, alcune scene più leggere e simpatiche. Nella maggior parte dei casi ci piacciono i drammi, i problemi e le situazioni al limite del sopportabile, ma un sorriso o una risata ogni tanto non possono fare altro che migliorare il tutto.
Ci sono alcune serie tv che, con il passare degli anni, hanno un po' perso la loro capacità di tenerci incollati allo schermo. Shameless, The Walking Dead e The Big Bang Theory sono alcuni titoli che potremmo citare a tal proposito. Non proviamo più le stesse sensazioni che ci assalivano durante le prime stagioni, eppure continuiamo ancora a seguirle, non solo perché vogliamo sapere quale sarà il destino dei protagonisti. Ma perché ci siamo affezionati e le trattiamo da amici in difficoltà.
Senza parlare poi di quelle che sono sulla bocca di tutti in un dato e preciso momento storico.
Serie come You o Sex Education in questo momento, mentre l'anno scorso era La Casa de Papel. Oppure Game of Thrones se prendiamo in esame tutto l'ultimo quinquennio. Parliamo di serie tv che  sei quasi costretto a vedere, così puoi capire perché quel prodotto sia diventato un fenomeno culturale. E quando ti piace, oltre che ad appassionarti, hai trovato un nuovo argomento di discussione con i tuoi amici.
Oppure, il caso opposto, quando sei tu a "scoprire" una serie tv, prima che diventi mainstream, e ti senti quasi responsabile per essa. È un peccato quando "perdono colpi" proprio le serie tv che ci hanno appassionati sin dall'inizio, ma noi addicted abbiamo imparato a farcene una ragione. Sappiamo che anche le migliori possono avere alti e bassi e, in cuor nostro, speriamo che troveremo sempre altri piccoli capolavori capaci di farci provare le stesse emozioni.
Quali sono invece, secondo voi, le serie tv che hanno avuto la capacità di "prendervi" maggiormente? E da quali siete rimasti delusi?