In un battito di ciglia durato una decade circa, il mantra del venerdì sera è cambiato da "Vasca in centro?" a "Netflix and chill". Che poi, io non ho mai conosciuto nessuno nella mia vita che si esprimesse così, ma nei film succede quindi chissà. In ogni caso, lo streaming si è insinuato e insediato con prepotenza, ma senza grande opposizione da parte del fruitore, stanco ormai delle rigide imposizioni di palinsesto. Così, in barba ai classici meccanismi televisivi, la fata Madrina Netflix è giunta in soccorso dello spettatore offrendo una gamma pressoché infinita di possibilità. Non molto tempo dopo, Hulu, Amazon, HBO (e non solo) hanno voluto apportare il loro contributo alla causa e, ben presto, il mercato delle piattaforme streaming si è trasformato in un'arena per gladiatori.
Chi si aggiudicherà il lieto fine?
Se fino a tre anni fa Netflix poteva crogiolarsi sul suo piedistallo, la gallina dalle uova d'oro di Hastings ha dovuto fare i conti con altri aspiranti galli nel recinto. Nonostante la sua popolarità e il merito di essere stato il primo strumento efficace e fruttifero contro la pirateria, ora Netflix deve riconoscere e gestire la crescita dei numeri di altre piattaforme. E lo fa giocando in difesa. Infatti, l'unica tecnica finora messa a punto dalla compagnia è stata l'aumento progressivo del costo di abbonamento, il quale si prepara a salire ulteriormente nel breve periodo.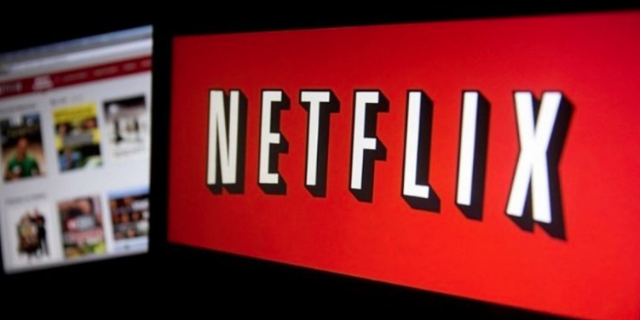 Ma alzare il prezzo è come mettere un cerotto su una ferita d'arma da fuoco. Inizialmente, quel guadagno farà tornare i conti, bilanciando le perdite che derivano dall'impasse delle iscrizioni e dalle condivisioni d'account, a cui Netflix sta tentando di porre fine. A lungo termine, però, attingere direttamente alle tasche degli iscritti potrebbe portare alla vera catastrofe: la cancellazione dell'abbonamento. Ancora peggio, l'utente perduto potrebbe approdare su altre piattaforme streaming, certamente più economiche e in espansione. Che so, Amazon Prime Video, ad esempio.
Mettiamo i giganti dello streaming a confronto.
Il titano commerciale creato da Jeff Bezos è nel circuito dello streaming video relativamente da poco, ma in altrettanto breve tempo è riuscito a imporsi come principale competitor di Netflix, sia in termini economici, sia qualitativi. Basti pensare alle sue produzioni originali, come American Gods, Mozart in the Jungle e The Marvelous Mrs. Maisel, che sullo scaffale ha già esposti ben cinque Emmy. Quanto alla semplice distribuzione, Amazon Prime Video è riuscita ad arricchire il catalogo italiano con Vikings, Mr. Robot, nonché Dr. House, per citare alcuni titoli. Come se non bastasse, il servizio di streaming fornito da Amazon è solo una minima fetta della ben più vasta offerta che l'abbonamento in Italia prevede. Un affare non da poco.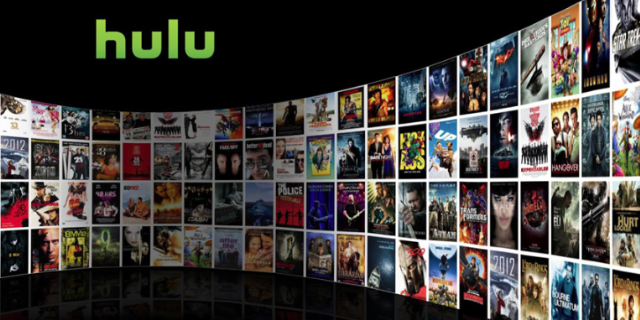 Nonostante non sia ancora disponibile in Italia, anche Hulu costituisce una (seppur minore) minaccia al dominio di Netflix. La piattaforma streaming è la più giovane tra quelle discusse finora, ma è riuscita a imporsi grazie a una freccia ben scoccata: The Handmaid's Tale. Da lì, la strada è stata tutta in discesa. I numeri sono inequivocabili: 1700 e più titoli di serie tv in catalogo e circa 40 prodotti originali in fase di sviluppo. Un'ottima ripresa (o una sfrenata corsa ai ripari) se si pensa alla perdita di quasi un miliardo subita nel 2017. E tra non molto, la stessa piaga potrebbe ripetersi. Non solo per Hulu, ma per tutte le piattaforme ormai collaudate.
Infatti, il 2019 è l'anno in cui Disney e Warner lanceranno il proprio streaming service originale.
Il che significa che tutte le altre piattaforme streaming subiranno la cancellazione dei loro prodotti dai cataloghi. Classici Disney e prodotti targati HBO spariranno da Netflix e Amazon, lasciando una bel bacino di fruizione scoperto. Brutto colpo, davvero. È impossibile prevedere quali saranno le conseguenze, a meno che non siate analisti economici. A patto che questo titolo esista. Una cosa è certa: il mondo dello streaming, ora come ora compatto ma al contempo flessibile, si frammenterà sempre di più.
E quelle possibilità infinite e dispersive a cui siamo ora abituati si scandaglieranno, fornendoci un quadro più catalogato per indirizzare al meglio la nostra scelta. O sopprimerla del tutto. Stiamo a vedere. Letteralmente.