2) THE GET DOWN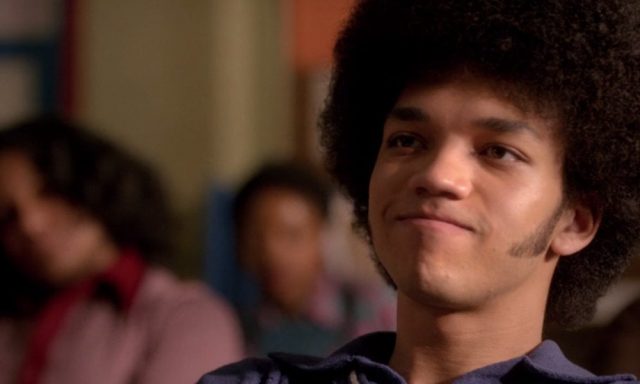 Restiamo sempre in casa Netflix e non perché voglio accanirmi contro questa piattaforma di streaming – che tanto ci ha dato e continua a darci – ma perché Netflix sembra davvero poco impegnata a promuovere gli ormai tantissimi titoli originali che ha sul suo catalogo. Non riesco a capire se creda che, solo perché queste Serie Tv sono inserite nel suo (infinito) catalogo la gente le guarderà, invece di ripiegare su titoli più conosciuti.
The Get Down è stato un altro caso di cancellazione (dopo una sola stagione, peraltro!) che ha fatto scalpore, seppure in "scala minore" rispetto a Sense8. E dico in misura minore non perché sia meno meritevole, ma perché è ancora più sconosciuta e di nicchia di Sense8 e quindi il rumore fatto dai suoi fan si è sentito di meno. Personalmente nemmeno la conoscevo fino a quando non è stata cancellata!
The Get Down racconta la storia di un gruppo di ragazzi di colore del South Bronx negli anni '70, che assistono al progressivo passaggio tra i vecchi e i nuovi generi musicali. I presupposti per farne una Serie Tv di successo c'erano tutti: il "sogno americano", il razzismo, le canzoni… Unica pecca? Che non è stata pubblicizzata e quindi adesso resterà lì, incompiuta, nel catalogo di Netflix, confusa tra le altre centinaia di titoli.