9) Steve Howey – Shameless
Anche Shameless è pieno di bei ragazzi con un fisico mozzafiato e dunque dei bicipiti non indifferenti. Ci sono quelli di Jeremy Allen White (Lip), quelli di Cameron Monaghan (Ian), ma quelli che spiccano di più sono quelli di Kevin ed è facile capire perché.
10) Jason Momoa – Game of Thrones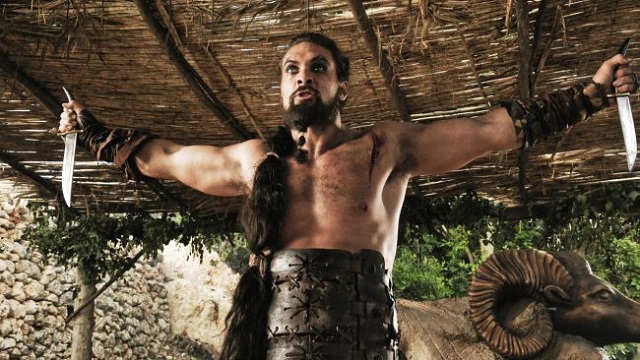 Il Khal Drogo di Game of Thrones non poteva rimanere fuori da questa lista. I suoi bicipiti sono senza dubbio tra i più hot e tra i più apprezzati nel panorama delle Serie Tv (e del cinema). Grazie Jason Momoa per essere bello come una statua greca e grazie tutte le scene che ci hai regalato, ci manchi.